Food
How To Curry Favor in Nepal
In This Article
Goat meat holds great cultural significance in Nepal
Goat is traditionally served during Dashain, the country's largest festival
Dashain is celebrated each October
Heifer Nepal offers a goat meat curry recipe in the spirit of Dashain
In Nepal, goat meat holds a great cultural significance. Devoured by members of all religions, castes and ethnicities, goat meat unites all Nepalese. There's no better time to witness such a coming together like Dashain — the country's largest festival celebrated each October.
And because Heifer Nepal is working with goat farmers to produce more goats and reduce the need for imports, October also brings great prosperity for Heifer's beneficiaries.
So, in the spirit of celebrating the success of our farmers during Nepal's biggest festival, we bring you "Maya's One Pot Mutton Curry." (We won't tell our staff if you have to substitue lamb or chicken if you can't find goat meat).
It's perfect for celebrations or for a cold autumn day.
Maya's One Pot Mutton Curry
Ingredients:
Lamb/Mutton (preferably with bone) - about 1.5 pounds
Onions – 1 large, julienned
Tomatoes – 2 medium, Chopped
Minced Garlic – 1 tbsp.
Minced Ginger – 1 tbsp.
Green Coriander/Parsley/Cilantro – half cup
Green Chili – Optional
Curd – half cup as tenderizer
1-2 cups of water
Salt – to taste
Vegetable Oil/ Clarified Butter – as per preference
A pressure cooker/slow cooker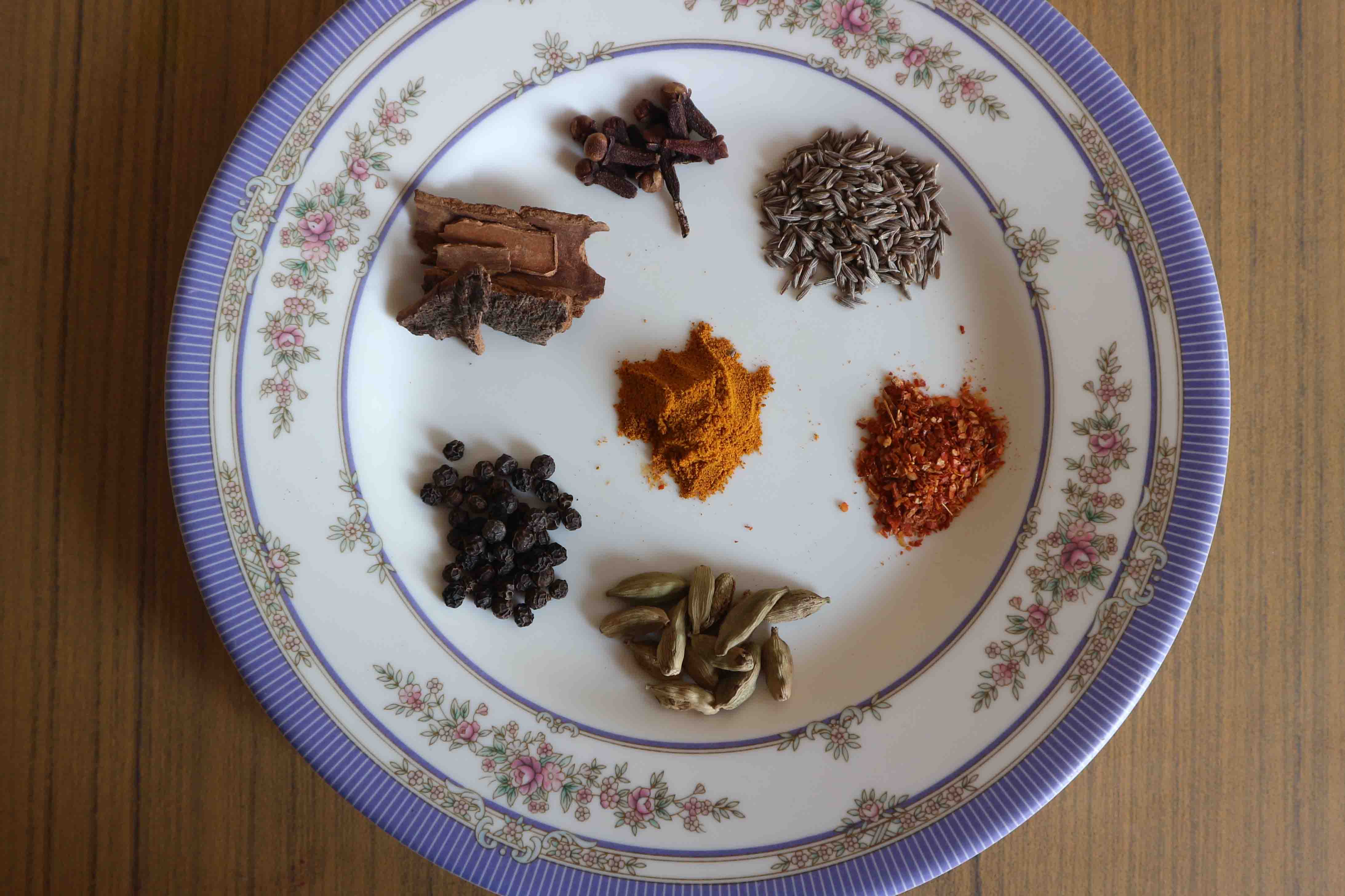 Dry Spices:
Ground Cumin- 1 tbsp.
Turmeric – 1tbsp.
Ground Cinnamon – 1 tsp.
Cardamom- 5-6 pods
Ground Black Pepper- 1tsp
Cloves- 5-6
Red Chili Flakes/Paprika- for color and mild heat (optional, to taste)
Marinade
Combine curd + dry spices + ginger garlic paste + salt to make the marinade
Add the lamb and marinate for at least a half hour, though marinating overnight works best
Method:
Heat up the pressure cooker with some oil and caramelize onions.
Add the marinated meat, cover (do not lock the pressure cooker) and cook till you get a good sear and the juices have been reduced, stirring occasionally. (15-20 minutes)
After oil separates, add the chopped tomatoes and half of the coriander and cook for 5 minutes
As tomatoes slowly disintegrate, add 1 1/2 cup of water and pressure cook until 3 whistles on a low flame.
Have patience and open the cooker once all heat has escaped, behold the fragrance of the spice and use the remaining coriander as garnish.
Serve with rice or with any flat bread.