Help Worldbuilders Fundraiser Reach Goal for Heifer
Fantasy author Patrick Rothfuss's yearly fundraiser for Heifer International, Worldbuilders, is quickly coming to a close on January 21, 2013 with a goal of $500,000.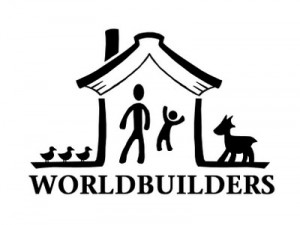 Rothfuss has a broad following of gamers, sci-fi fans, comic-book collectors and fantasy lovers; and he cheerfully urges this fanbase to give through lotteries, giveaways, auctions and product sales. Worldbuilders, started in 2008, has raised more than $1 million for Heifer International. As of this morning, Worldbuilders raised an impressive $310,854 and counting, but hopes for a big push this week to reach its goal.
In 2008, Rothfuss wrote to his blog readers, "If we raise a couple thousand dollars for them, it will make peoples' lives better. A couple thousand dollars means little kids get milk to drink. It means families get sheep, which means wool for warm blankets and clothes. It means better wells, so moms with babies can have clean water to drink. I think this is something we can all get behind, can't we?"
To help him reach his goal this year, Rothfuss is offering the chance to play Dungeons & Dragons with him and other authors, or spend a weekend this spring with him and some of his staff at Heifer Ranch, or even a cameo appearance in an upcoming book. Check out Rothfuss's blog and his eBay auction site for more information on how to support Worldbuilders, or donate straight to the cause on the Worldbuilders Team Heifer page.
Explaining why he chose Heifer International, Rothfuss said, "Heifer International is my favorite charity. It helps people raise themselves up out of poverty and starvation. All over the world Heifer promotes education, sustainable agriculture, local industry, and clean water. They don't just keep kids from starving, they make it so families can take care of themselves. They give goats, sheep, and chickens to families so their children have milk to drink, warm clothes to wear, and eggs to eat."
If you are interested in being a part of this fundraiser and helping Worldbuilders reach the $500,000 goal, or for more information, go to www.worldbuilders.org.