Help Megan Move Mountains in Haiti with Colorado Climb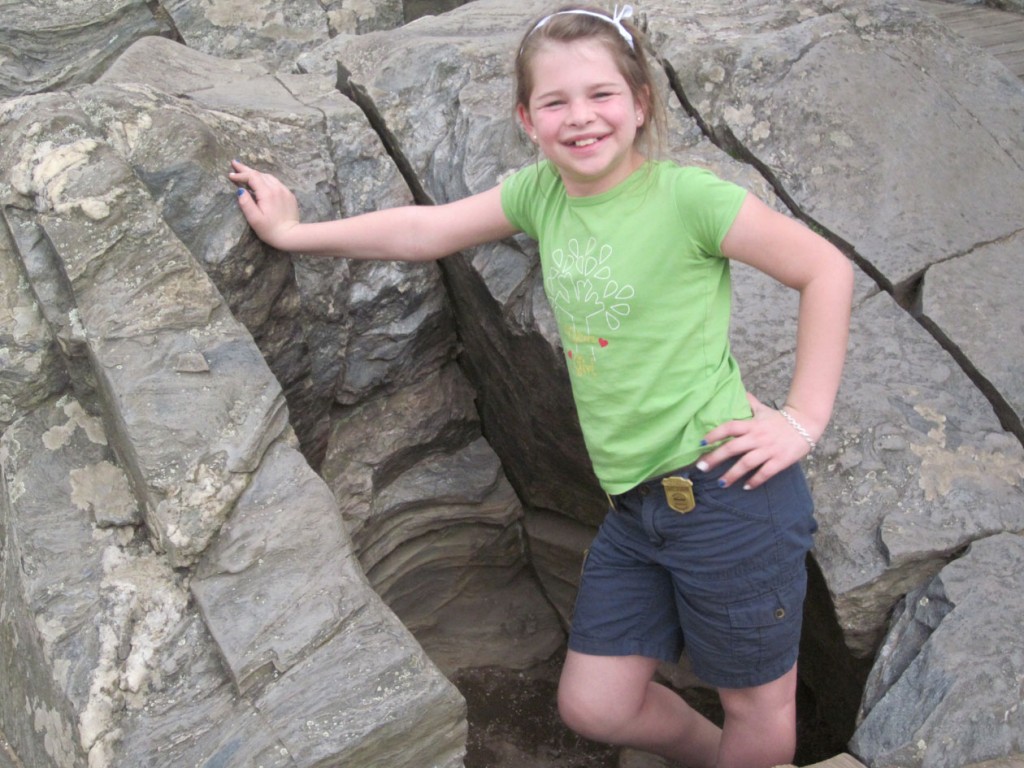 Megan Bean is an 11-year-old fundraising dynamo. Her father is Rob Bean, head honcho for The Big Moo Canoe for Heifer International. He just organized and led a marathon canoe trip in May to raise money for Heifer Haiti's REACH program. Stay tuned for more about the Bean family in an upcoming issue of Heifer's World Ark magazine.
Together they've raised more than $25,000 in donations. Dad describes Megan as a "fireball of energy and creativity" and said she has been an integral part of Big Moo Canoe since the first efforts back in 2007. "She was adamant to do something of her own this year and thought a hike might be a fun way to raise awareness for Heifer."
In just a few weeks, Megan will hike Mount Grays and Mount Torreys in Colorado, two 14,000-footers. She plans to take the adventure in early August and will choose the actual day based on weather forecasts for the area.
World Ark: Your fundraising project is very ambitions for an 11-year old, what inspires you to work so hard to help others?
Megan: Well, it's pretty simple. I have been raised in an environment where I learned to give generously and care for others graciously. I have wanted to do a 14-er for a while. I really love camping and hiking, and I had heard lots of stories from my parents' climbing mountains and wanted to make my own project. I had heard a lot about Haiti's disaster, and a little, but just enough, about Heifer's REACH program through my dad's project. I decided to turn my ambition to the aid of others. In the future, I would like to have a Horsetooth for Haiti climb where people could come to the base of Horsetooth Rock, get outside, and hike up the mountain with me in support of Heifer. But I'll decide that next year. (Horsetooth Rock is just outside of Fort Collins).
Who do you want to help with your fundraising adventure?
My project will help Haiti. I hope to help small towns where aid is less often sent. This might sound a little weird, but I was watching "Oprah's Next Chapter" and she was with Sean Penn in Haiti. Granted, I'm not sure who he is, but it showed how hard peoples' lives were even two years later. I hope to help make sustainable living for the people of Haiti so life can get back to maybe a little better than normal. One of my favorite quotes is "Your life is a message, make sure it's inspiring."
Please help Megan in her efforts to help the people of Haiti through Heifer gifts of livestock and training. Go to her home page to donate now. We'll keep you posted here on when she summits and how much she's raised. Or, follow updates on The Big Moo Canoe's Facebook page.