Women & Girls
Heifer Provides Emergency Supplies for Quake Victims
In This Article
Heifer International has been closely monitoring the eruption of the Volcán de Fuego or the Volcano of Fire in Guatemala.
We are providing humanitarian support to the affected communities and for the thousands in temporary shelters.
Donate through Heifer's Disaster Rehabilitation Fund.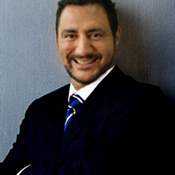 An update from Rolando Lopez, communications coordinator for Heifer Guatemala:
Heifer International regrets the loss of human lives and damage caused by the eruption of the Volcán de Fuego, which began on Sunday, June 3, and continues to be active, producing ash and other volcanic materials, as well as earthquakes in the area that endanger more communities.
The eruption has caused the death of at least 110 people. More than 5,000 people have been forced from their homes and are living in shelters, where they will likely remain for months while rebuilding efforts are underway. The eruption has affected more than 1.7 million people in the southern region of Guatemala. It is the volcano's deadliest eruption in more than four decades.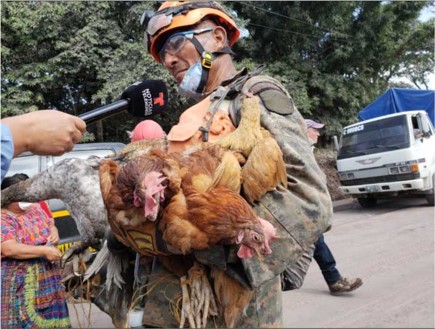 Heifer International does not have any current projects in the affected region and all Heifer project participants and staff are safe. We do, however, have implementing partners who are helping with emergency relief activities. Those partners have appealed to us for support, which we are providing.

The government of Guatemala is requesting international assistance to provide shelters, food rations, tents, medicines, analgesics, antibiotics, water filters, mobile toilets, medical equipment and mobile hospitals.
We are working in close coordination with the Ministry of Agriculture of the Government of Guatemala to assess the damage to crops and animal production activities in the affected area so we can determine what help and resources farmers will need to get back on their feet.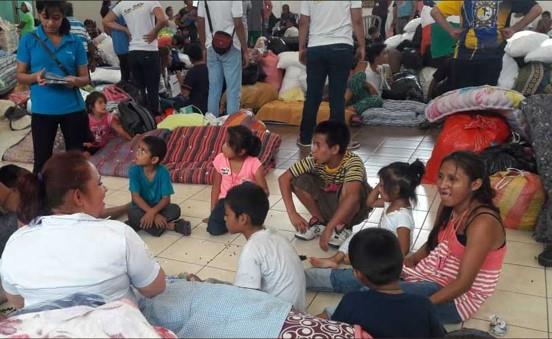 To show alliance with our partners, we are providing humanitarian support to the affected communities and for the thousands in temporary shelters. Heifer Guatemala has provided 100 beds, and we are seeking additional funds for other relief supplies, including more bedding and much-needed safety equipment for the rescue teams who will be working in the disaster zones.
If you would like to help Heifer provide the emergency relief the people of Guatemala need right now, you can donate to the efforts through our Disaster Rehabilitation Fund.
Read more about relief efforts from the Volcano of Fire eruption.