Editor's Note: This article originally appeared in the Fall 2014 tablet edition of World Ark magazine. Download the magazine app to your iPad, Android or Kindle Fire tablet today!

If nonprofits were Downton Abbey characters, Heifer International would probably be the Dowager Countess—venerable, wise and dignified—perhaps not best known for cutting-edge use of the latest technology?
But at 70 years old, Heifer is embracing a form of community outreach and fundraising that may be a bit surprising: video games.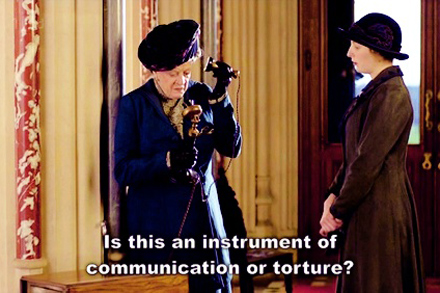 Of course, video games are long past being a novelty hobby; rather, in the 42 years since the release of the mesmerizing Pong, the game industry has grown into a giant in mainstream entertainment and media. About 59 percent of Americans play video games, spending more than $21 billion on games, hardware and accessories in 2013, according to the Entertainment Software Association.
And the average game player is now 31 years old, well beyond adolescence.
Gamers and game-makers are now tapping the potential of the time and attention spent on gaming to create an even bigger win than was possible before, using games as a vehicle of social good as well as a medium for art and entertainment. This is manifesting in all kinds of ways, from creation of games specifically addressing societal problems, to in-game purchases that benefit charities, to gaming marathons benefiting a cause. To name just one example, players of Activision Blizzard's classic online fantasy role-playing game World of Warcraft recently raised $1 million for Make-A-Wish by buying a $10 in-game pet; half of the $2 million proceeds from these purchases were then donated to the charity.
Check out the tablet-format of the story.

The possibilities are endless, and Heifer is teaming up with amazing studios and organizations that want to use the power of games for good. Last holiday season, Heifer teamed up with Zynga.org, whose mission is to help nonprofits and game-makers work together to create change through games. The Zynga campaign featured digital items in Farmville and eight other games that players could buy, knowing that their contribution would be donated to support Heifer's work. Farmville is reprising the collaboration this fall; Farmville players will be able to buy limited edition virtual items that benefit Heifer until October.
Coffee Stain Studios and MagicalTimeBean, the independent studios responsible for Goat Simulator and Escape Goat 2 respectively, donated free copies of their goat-themed games to anyone who donated to Heifer through heifer.org/gamesforgoats this summer. For all of the parents out there wishing that the time kids spend playing games could be educational as well, be sure to check out Heifer's collaboration with Greenstreet Commons, Inc.: an app for iOS that teaches kids about both financial literacy—earning, saving, spending—and sharing and global citizenship through the power of gameplay.
So far, the gaming community has helped Heifer raise more than $600,000, and we're just getting started. The future is bright, so be sure to stay tuned for more opportunities to connect with Heifer through this amazing new medium!
The gaming community's connection with Heifer's global mission has meant hundreds of families are on their way to a brighter future. Everybody wins when games join forces with causes, and we're just getting started.

Read the rest of World Ark online today!