Heifer Around the Web: Pinterest, Diane Lane, and the Gift of a Goat
Every Sunday we will highlight some of the people who are funding our work creatively or helping us spread the word of our mission online. If you spot Heifer International while you're surfing the web or know of a fun or creative fundraising effort, please share it with us here in the comments.
Arik Hanson at Communications Conversation wrote about three non-profits using Pinterest to drive real social change, including Heifer International! If you're into Pinterest, or social media in general, you'll want to check out this blog.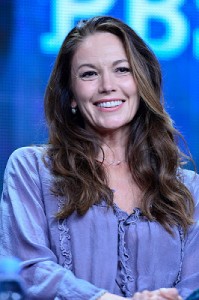 At the conclusion of this year's Steiner Summer Yiddish Program, the students presented staff with a thoughtful gift of a goat in their honor through Heifer International. A quote from the cared: "May this gift bring you joy as it brings hope to a family in need."
Bill Brioux interviews Heifer International supporter Diane Lane for his blog TV Feeds my Family.
Thanks to Maria from Maria's Space blog and Mandee from Raising My 5 Sons blog for sharing our press release on our Read to Feed program!