Only one week left to prepare for Giving Tuesday! Are you ready? Need a little inspiration? Check out this special Heifergraphic.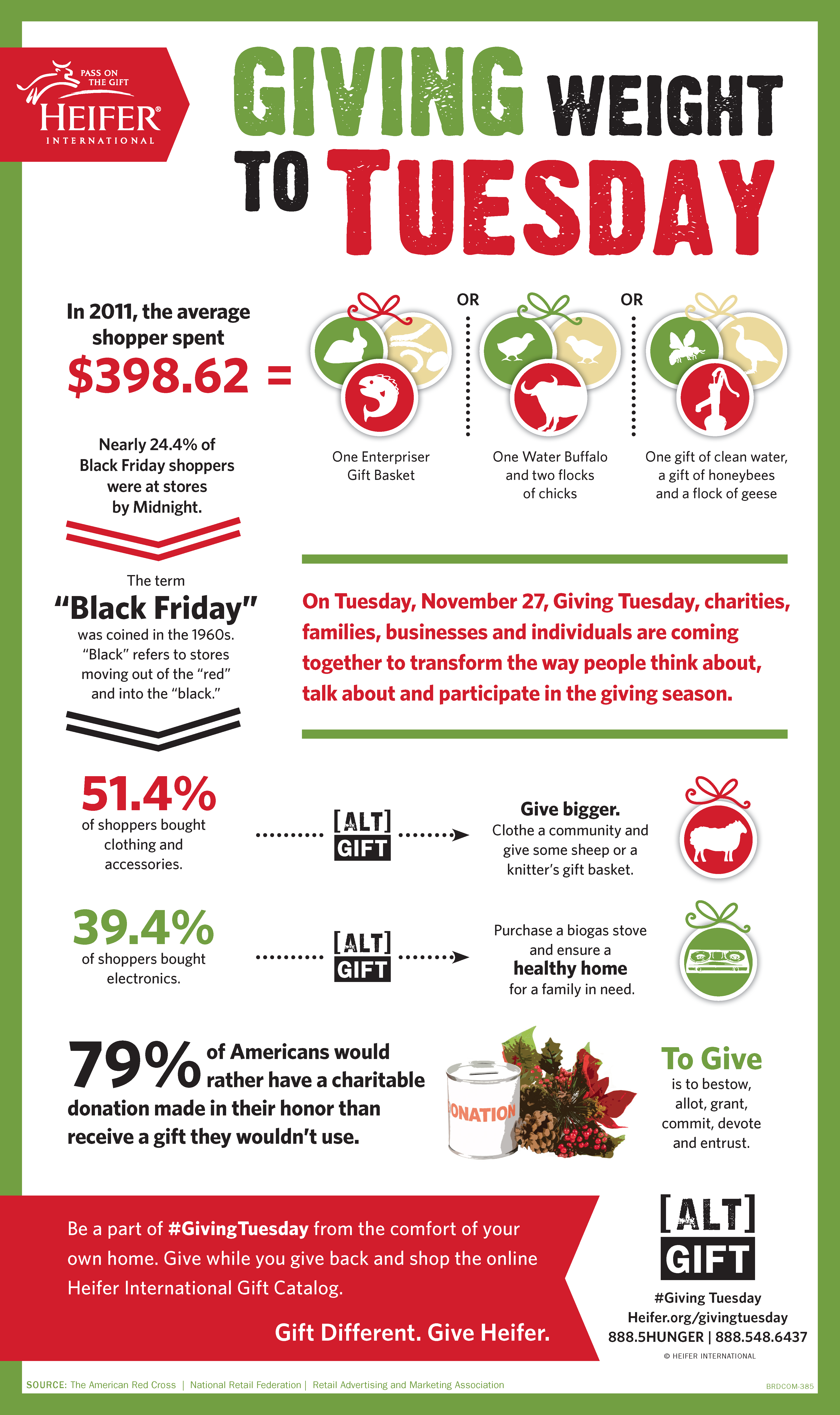 Heifer International has been a trailblazer in the alternative gift giving market. Our model is simple, yet it has a profound impact on the millions of families we serve each year. This resonates with shoppers and gift recipients alike. We are excited to participate in the inaugural Giving Tuesday, and I hope you will participate.
Get your family and friends in on the Giving Tuesday action, too. Tell them about your plans while you're gathered together this week.
Participate in Giving Tuesday
Does is surprise you that 79 percent of Americans polled would rather have a donation made in their name rather than a gift they know they'll never use? Tell us in the comments section.