Today — right this second! — you can change a family's life.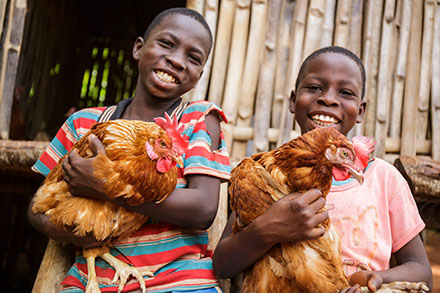 It's Giving Tuesday, a day to stop and reflect on the change we want to see in the world, and contribute toward making that change happen. It's a moment to consider the impact you can have on a family by giving them an animal — how you can help end hunger and poverty with one simple gift.

Every donation made before 11:59 CST tonight is being MATCHED. That means, with your support, we will lift up and empower TWICE as many families, fundamentally changing their lives. Make a gift to Heifer International before midnight tonight.

Which of your favorite animals will you choose? A goat, a sheep, a llama or a financial donation to go to where it's needed most? These animals (and more) will be matched, to DOUBLE your impact and help TWICE as many families!

Tomorrow will be too late — this opportunity to match your donation ends at 11:59 CST tonight. Donate this Giving Tuesday and turn hunger into hope.