Follow me to the Philippines
Next Wednesday, January 23, I'll be departing for the Philippines. Like we told you last month, I'll be traveling there to report on the rebuilding efforts after the damage caused by Typhoon Bopha last month.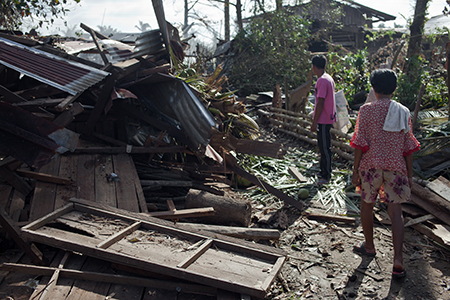 I'll be going to to Sta. Josefa where at least 366 families in two projects were significantly affected, with homes damaged or destroyed. More than 250 pigs were lost, as well as 90 goats. Rice, corn and banana crops were significantly damaged, and initial estimates from Heifer communities place damages at $550,000.
I hope you'll check back in on the blog periodically, as I intend (depending on connectivity) to blog while there about the families affected by the typhoon and also about Heifer's Community Managed Disaster Risk Reduction program, which helped our project participants prepare for the typhoon.
In the meantime, you can give to Heifer's Disaster Rehabilitation Fund. While Heifer is not a first responder, as part of our program work, we help our at-risk communities prepare for the potential impact of disasters. Even so, natural disasters often overwhelm a community's ability to respond. Our Disaster Rehabilitation Fund is a pool of money that can be accessed by country offices affected by disasters that exceed their ability to cope.