Finding Inspiration Close to Home
One of my favorite things about my job is traveling around the world and meeting the incredible people with whom we work – the inspiring women, the innovative men, and the curious children.
And sometimes, to meet such people, my travel is much shorter, just an hour's drive away to Heifer Ranch in Perryville, Arkansas.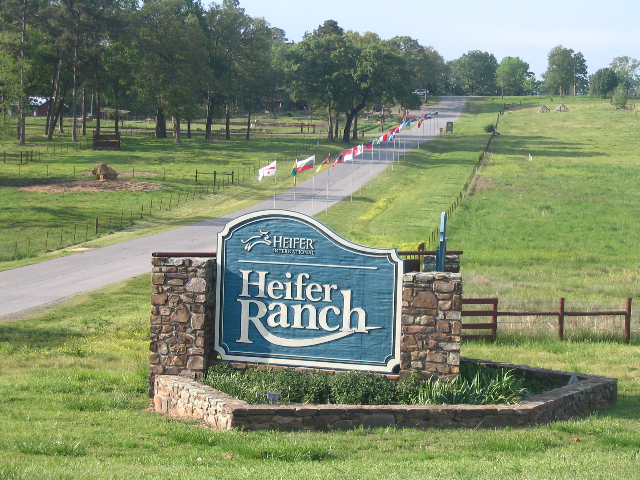 I traveled with Heifer's executive leadership team and Ish from sr4partners (incredible organization, you should check them out!) and we spent almost two days at the Heifer Ranch. Our group consisted of Steve Denne, COO; Bob Bloom, CFO; Cindy Jones-Nyland, Executive Vice President of Marketing and Resource Development ; Leesa Ferguson, Vice President of Human Resources, René Rockwell, Executive Office Director and Board Liaison; Hilary Haddigan, Director of Planning and Effectiveness; and of course, myself.
During our stay we were invited to dinner with the volunteers (these volunteers actually live and work on the farm). The catch? We were cooking dinner!
The first order of business was to review our ingredients and see what we could create.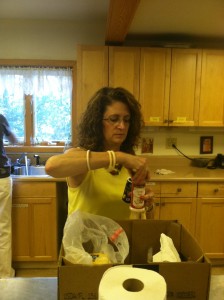 There was a delicious array of food (not shown above!) grown by the wonderful people at the Ranch.
So we organized our menu, assigned tasks and we got to work!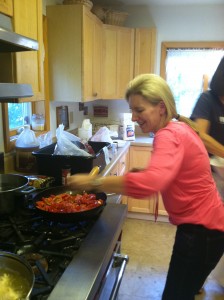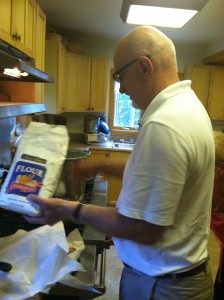 As the meal began to come together, the kitchen filled with jokes, stories and laughter.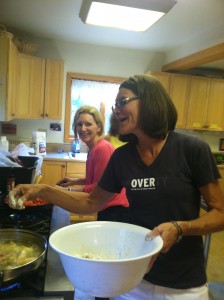 It wasn't as if this was our first time together. We all see each other in meetings and around the office and we talk... a LOT...every day. The difference, of course, was the environment. Oh and the food! There's something incredible about cooking your meal and knowing that the food that you're preparing came from the land, just outside. Heifer Ranch has a great Community Supported Agriculture (CSA) program that provides seasonal produce from the end of April until September and all the food is grown in a certified, organic, agricultural environment - now that's what I call good eating!
Our finished spread was delicious and included fried chicken, pasta with a marinara sauce, stuffed bell peppers, a chocolate bread pudding, and additional treats provided by the volunteers.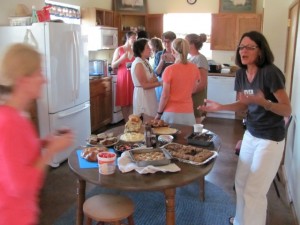 But that wasn't even the best part. The highlight was the opportunity to break bread with various Ranch volunteers and other Heifer co-workers. It wasn't just about the food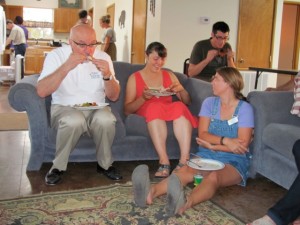 (although it was a delightful perk!), it was also about the conversation and camaraderie.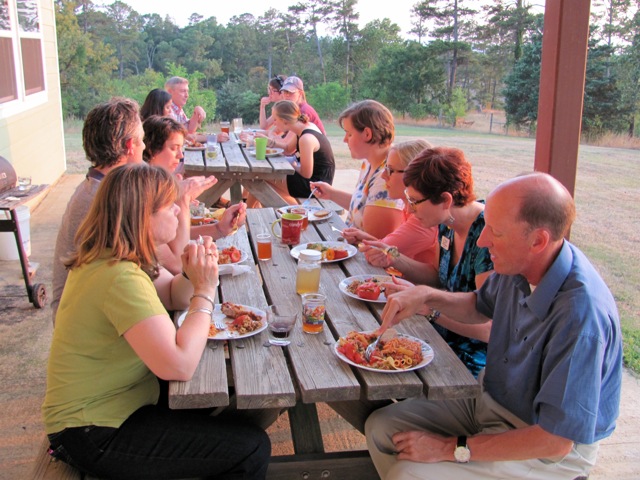 The Ranch has these incredible volunteers that come from across the United States and even from other countries (a current volunteer is from Morocco!) and they range from students just out of high school to retirees. There jobs entail so much more than just tending to the agriculture. They also lead the educational programming, care for livestock, maintain facilities and provide operations support.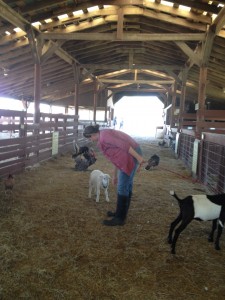 This was Ish's second time at the Ranch and I asked him what he thought. He said, "From the moment you are at the Ranch and meeting with the volunteers and staff, you can just feel the commitment and the dedication. This is Heifer's mission and vision in action. All of these people are committed to Heifer's inspiring work."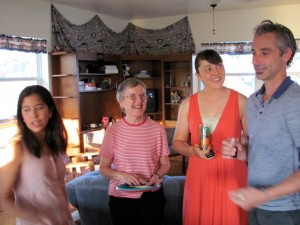 And he's absolutely right. What matters to these people is the ability to serve and work towards Heifer's mission of ending hunger and poverty while caring for the earth. They want to see a change, and they recognize that they can help set the wheels in motion. It really is inspiring.
In our conversations, we learned the stories of the volunteers, how they heard about Heifer, what their future plans were and we even had some volunteers share their innovative ideas (I have a whole list!). One volunteer shared with us: "The Ranch changed my life. I feel strongly connected to making sure it continues to be a source of empowerment, knowledge and motivation."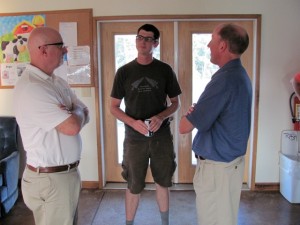 In addition to discussions of ending hunger and poverty, we managed to squeeze in a few games of Foosball. It's one of the rare times you'll see Steve and me on opposite teams. I think I held my own!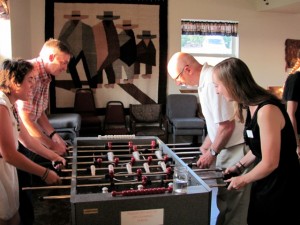 It was an early night for us as Steve, Cindy, Bob, Leesa, René, Hilary, and I still had another day of discussions and brainstorming. But a dinner with the volunteers was just what we needed to keep up our momentum and morale.
If you're looking for a way to connect to Heifer's work closer to home, I highly suggest a visit to Heifer's Ranch. For more information, visit Heifer's website.
I thank the wonderful volunteers at the Ranch for a lovely time and I can't wait for my next visit.