Fall CSA Shares Now Available in Central Arkansas
For those who live in central Arkansas and want some locally grown, fresh produce every week, you can now sign up for the 2014 fall CSA share through Foodshed Farms and Heifer International. The summer program was a huge success. All of the CSA shares sold out quickly and dozens of new farmers participated in the program. The fall share season looks to be just as promising.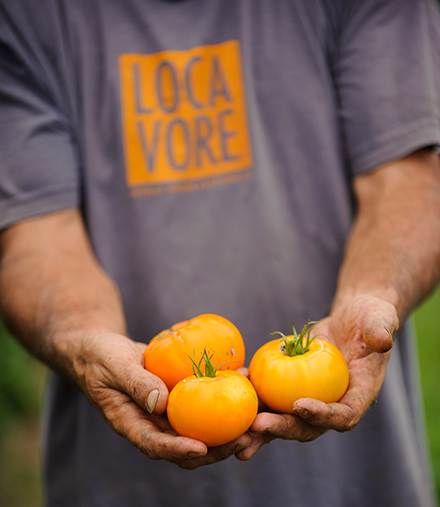 In case you haven't heard, a Community Supported Agriculture (CSA) program is a locally-based economic model for local food distribution. You can buy a "share" from our multi-farm enterprise and reap the benefits from your local farmers. Produce is delivered weekly and meats are delivered monthly at multiple locations around Little Rock.
In partnership with Heifer Ranch and Heifer farmers in Arkansas, this CSA program provides fresh, organic produce each week to shareholders. Shareholders buy a basket of healthy seasonal foods in advance and pick it up weekly at a convenient location. Our sustainable food production system is helping re-ignite the competition among small-scale Arkansas farmers and strengthen our community by connecting you to the land and local farmers.


Agriculture Secretary Tom Vilsack Proclaims August 3-9 National Farmers Market Week
Shares are limited (150 this fall season) so purchase soon!
SHARES and BENEFITS
- $150 for the fall season ($25 per week)
- Weekly delivery of locally grown, GMO-free produce
- 6-week growing season beginning in October
- 6-10 pounds of food per share
- Pick-up locations: Heifer International Headquarters, St. Joseph's Farm in North Little Rock or the Unitarian Universalist Church parking lot on Reservoir Road. (Click the location for a map.)
- Newsletters full of recipes and Heifer farmer stories

THIS FALL'S HARVEST
Enjoy delicious and nutritious beets, broccoli, carrots, cauliflower, collards, fennel, garlic, kale, lettuce, onions, peas, potatoes, radishes, spinach, Swiss chard, turnips, basil and arugula.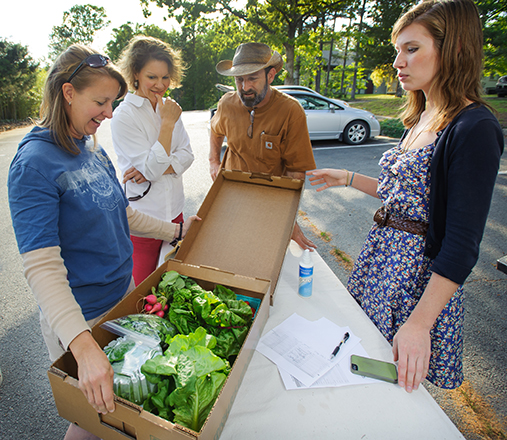 UNCERTAINTIES OF NATURE
The farmers here in Arkansas work hard to provide a weekly harvest for the longest possible time during the growing season. However, there may be more or less of each crop than planned. When an abundance of one crop appears, shareholders can "pass on the gift" and share with others. When there is less of a crop than expected, all the shareholders share the loss together with the farmers.
Reserve your CSA share by emailing your name and email address to csa@heifer.org or call 501-907-2603.


Photos by Bryan Clifton, courtesy of Heifer International.