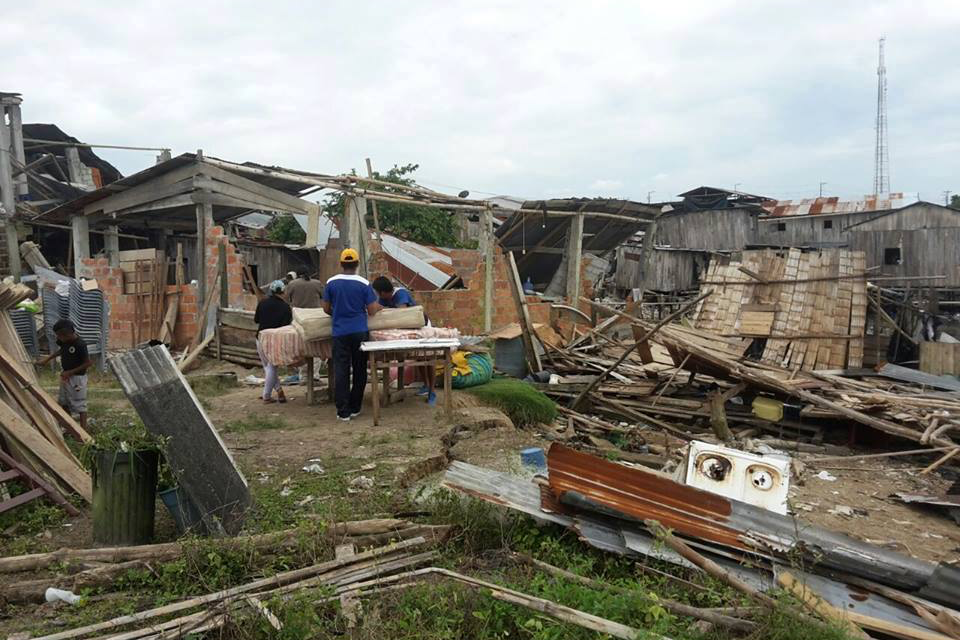 Coastal residents of Ecuador are still reeling from the earthquake that struck on April 16, killing 662 people, injuring more than 36,000 and leaving about 28,000 in temporary living situations.
In the months following the initial earthquake, the communities affected have endured more than 1,500 aftershocks. The largest two, a 6.7- and 6.8-magnitude respectively, occurred within nine hours of each other on May 18. "These earthquakes revived the population's fear and uncertainty," said Silvana Gonzalez, Heifer International Ecuador communications officer.
The epicenter of the April 16 earthquake was located 16 miles from Muisne, in the province of Esmeraldas, where Heifer Ecuador is working to restore the endangered mangroves and help fishing families tap new sources of income as their catches dwindle.
All Heifer participants survived, but the earthquake forced the evacuation of the entire population of Muisne and razed the village of Santa Rosa, where project participants were living. Heifer project participants in the province of Manabí, where there is great potential in cacao farming, are also facing substantial property damage and a lack of basic services after the earthquake. In the provinces of Esmeraldas and Manabí, 8,000 buildings were destroyed and another 5,000 were damaged.
During natural disasters, Heifer works alongside relief organizations to provide support and help our farmers recover. Once immediate needs for survival are met, Heifer Ecuador will help affected families rebuild. The next step is rebuilding cacao collection centers in Manabí and providing psychosocial support for families, with an emphasis on children. In the long term, Heifer Ecuador is committed to rebuilding homes and reconstructing the economies and environments damaged by the earthquake and its aftershocks.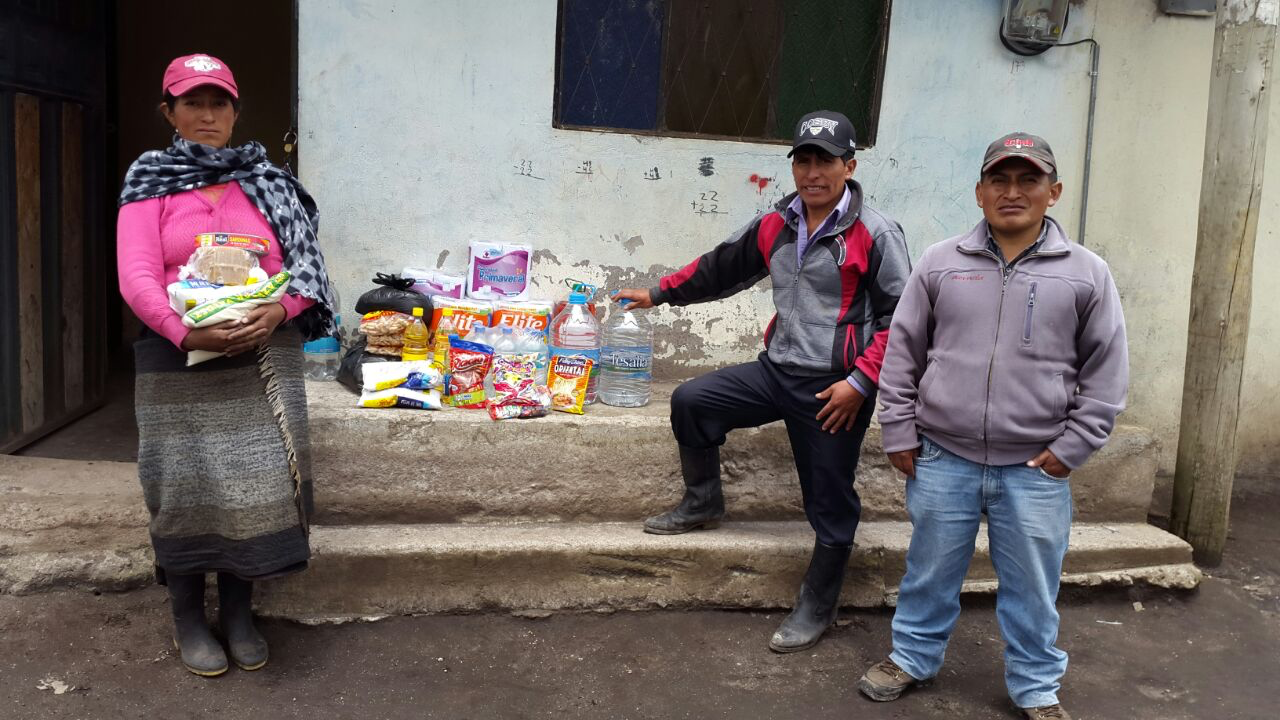 So far, Heifer Ecuador has supplied 3,479 families in Esmeraldas and Manabí with a total of:
351 rations of non-perishable food
220 rations of fresh food
4,824 liters of water
170 hygiene kits
24 community shelters
50 dry latrines
2,052 medical treatments
Some of the aid came from Heifer alpaca project participants in the Andes who were unaffected by the earthquake and concerned about those who were. Although some of the families still struggle on a low income, they were inspired to donate what relief items they could, including food staples, toothpaste and toilet paper.
Olmedo Cayambe, a project participant in the Andes, said, "All of the communities Heifer supports are under the same umbrella, and because of that, we have to lend a hand.
If you also want to lend a hand to families struggling in Esmeraldas and Manabí after the earthquake, give today.