In This Article
India is ground zero in the battle against snakebite deaths.
In rural India, Hindu priests battle snakebites with the only things they have available: prayer and herbs.
Curing snakebites is miraculous, but so is the change in attitude among rural women in Odisha.
Women who have little pass on the gift to others, raising entire communities.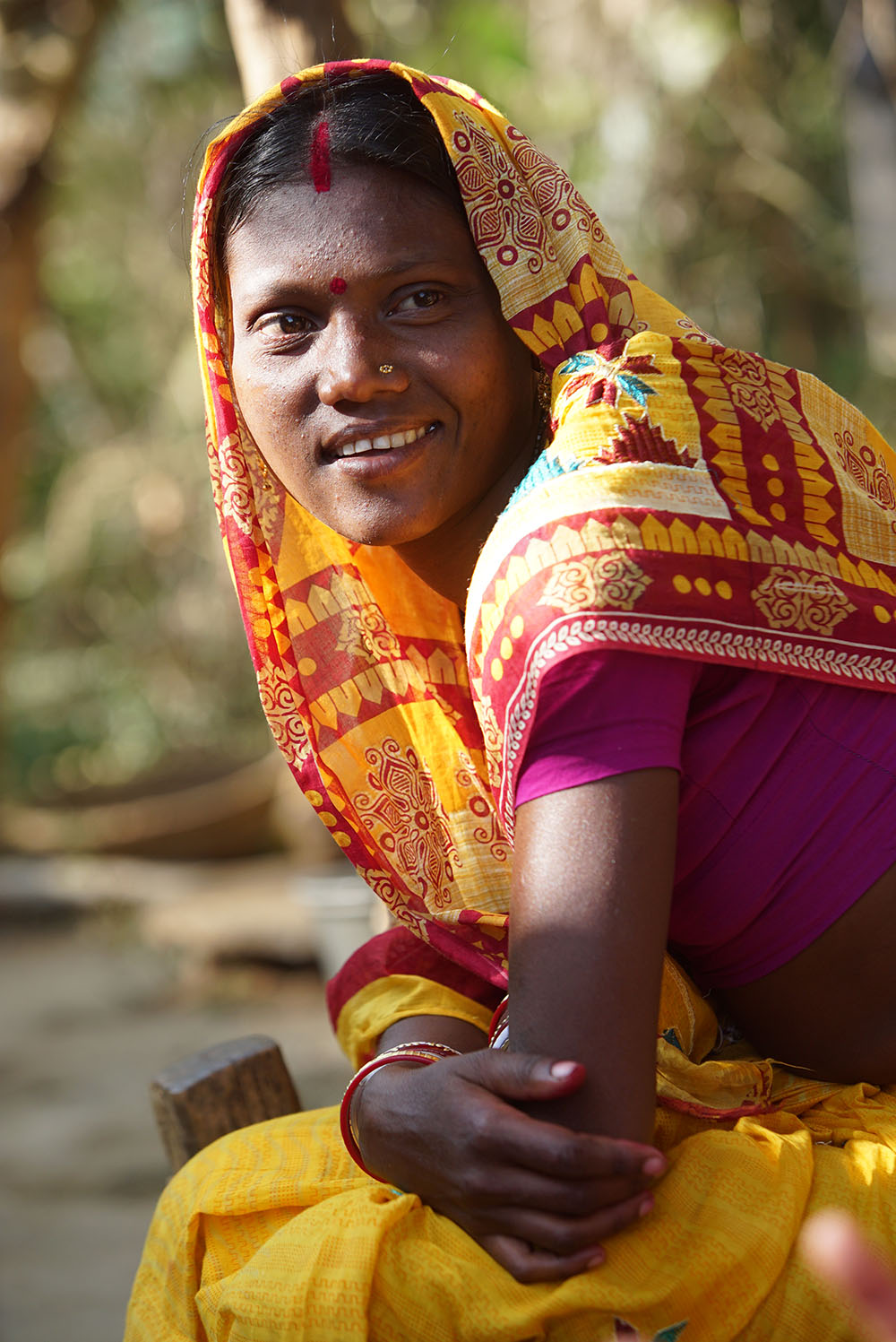 If you're worried about cobras during a visit to the northeastern Indian state of Odisha, Ichhasakti Mohanta can put you at ease. Mother of one and president of the Maa Durga self-help group in the village of Khasadhia, she lives with her husband's parents in a house bordered by jungle. The family farms and raises goats, but her father-in-law is also a Hindu priest who specializes in curing snakebites with herbs and prayer. A tall white altar in their yard is painted with the unnerving outline of a cobra, its tongue flickering and hood flared. Ichhasakti's daily sacrifices of water, which she pours on the basil plant growing atop the altar, is believed to offer her some cosmic protection from cobras, and also from the deadly kraits and vipers that prowl the jungles of northern India.
Ichhasakti says about once a month a snakebite victim arrives in the yard seeking help. The Hindu priest goes immediately to work, chanting, laying on hands and administering herbal remedies. Once the victim is cured, his or her family renders payment in the form of a swan, which is sacrificed on the altar and then cooked and eaten by the priest's family. Her father-in-law's cure rate is 100 percent, Ichhasakti said, and that's why the snakes really don't bother her.
While her father-in-law has some valuable skills, Ichhasakti is the real hero in the family lately. There are ten members of the self-help group she leads, and the members are joining forces to win contracts to cook lunches for a local school and to do some repair work on a dam nearby. Group members pool their resources to buy materials to make plates and rope, which they sell. Household incomes are up across the board.
The members also raise goats. When Ichhasakti wanted to give one of her 12 goats to a neighbor, her mother-in-law, Sumanti Mahanta, nearly foiled the plan. Why should their family share, Sumanti reasoned, when they don't have much for themselves?
But Ichhasakti coaxed her mother-in-law to come to a training to learn about the value of Heifer's Cornerstone of Passing on the Gift®. After that, Ichhasakti gave a goat to a neighbor with her entire family's blessing.