Cows in Malawi are a Daughter's Piggy Bank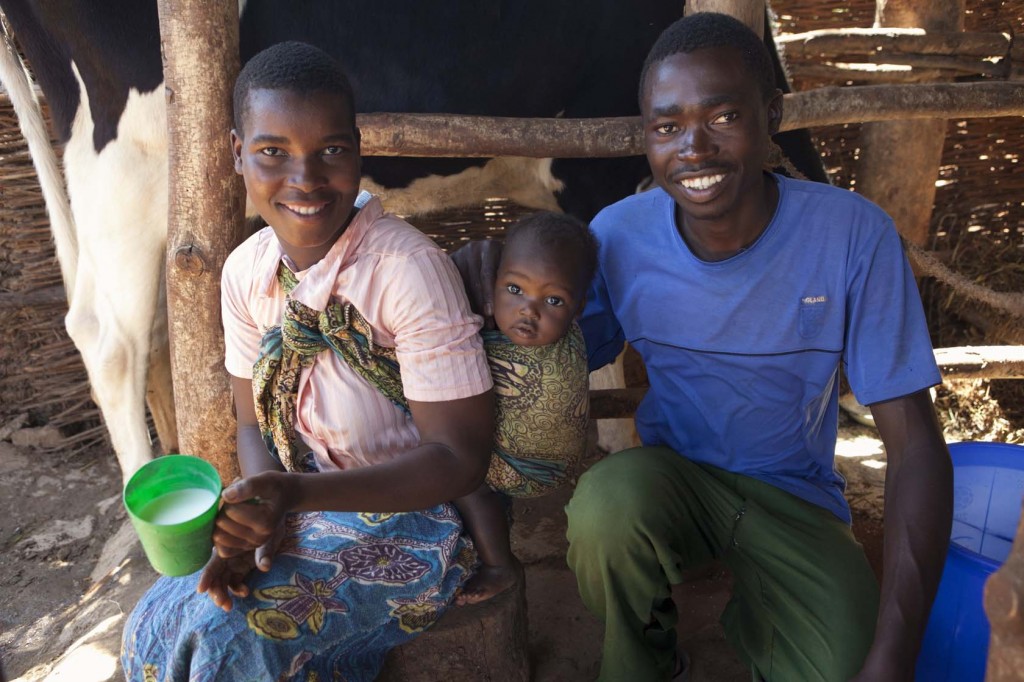 Baptista and Belia Mzukani have big plans for their daughter, Esnart. At 9 months old the baby is sharp and healthy, and her parents are laying the groundwork for her to stay that way.
The parents each grew up with seven siblings, meaning money, food and other resources were tight. Neither of them made it past 7th grade. That won't be the case for Esnart, Belia said. She and Baptista plan to have only one more child, an unusual choice in Gomani Folotiya Village in central Malawi, where seven or eight children per family is the norm.
The family has two Heifer cows: Tiyamike, whose name means "Giving Thanks," and the calf Madalitso, whose name means "Blessings." Tiyamike's milk is pulling in enough money that Esnart already has a savings account earmarked for education expenses. "I don't want her to be denied what she needs," Baptista said.