Cooperatives in Ukraine: A Step Toward Sustainability
Today, July 7, is United Nations International Day of Cooperatives. From United Nations Secretary-General Ban Ki-moon:
The global financial and economic crisis has also demonstrated the resilience of alternative financial institutions such as cooperative [...] I encourage all stakeholders to continue building awareness and pursuing policies to strengthen cooperatives everywhere. By contributing to human dignity and global solidarity, cooperatives truly do build a better world.
Heifer International uses cooperatives in our projects around the world. Today we will highlight our work with cooperatives with blog posts from field staff. This first post is by Anna Karnaukh, communications and PR coordinator for our Heifer International Ukraine office.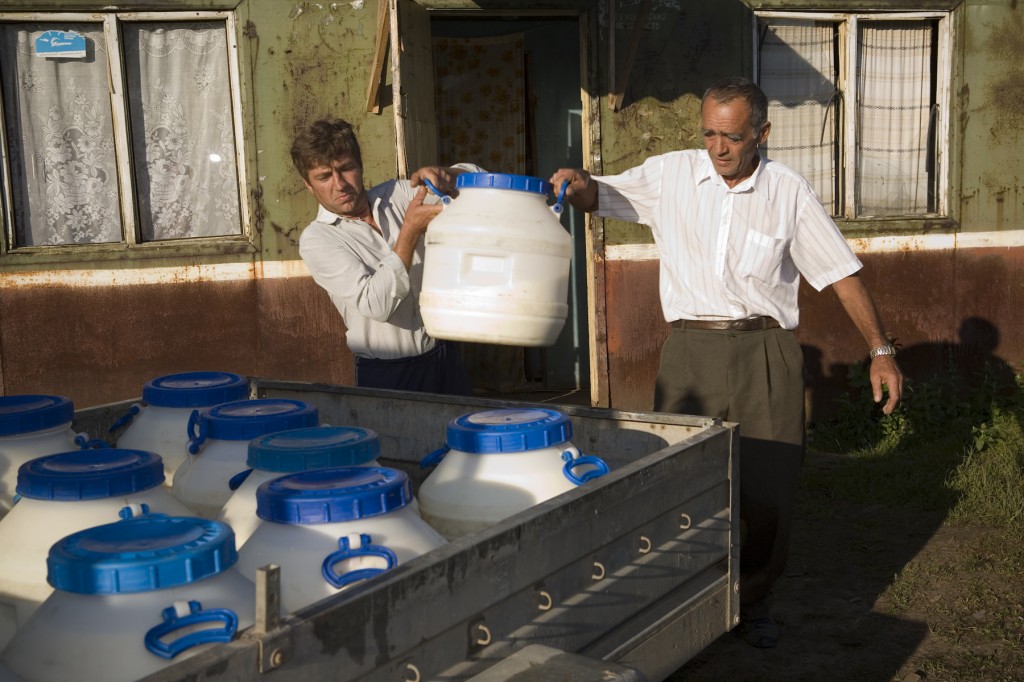 During the period from 2009 to 2012, the number of agricultural service cooperatives in Ukraine grew from 500 to 774. Heifer International Ukraine currently works with more than 60 of the most promising and active co-ops in the country. Heifer Ukraine's significant contribution to the development of cooperation in Ukraine led the critical mass of active cooperatives to be noticed by the government officials. The state started to move its focus from large-scale production enterprises to small-scale producers. The government started designing a state target program for the development of cooperatives.
By providing capacity building and financial support to cooperatives, Heifer has managed to transform several into the first cooperative union in Ukraine, which is already launching the country's first cooperative milk processing plant.
"I'm pleased to say that Chernivtsi oblast became a leader of agricultural service cooperation development," said Mykhaylo Haynychery, Head of Chernivtsi oblast state administration. "Collaboration between local government and Heifer Ukraine gave an opportunity to involve most of the produced goods into active economic turnover and continue this chain with launching a cooperative milk processing enterprise. I would like to express my gratitude to Heifer Ukraine and Heifer International for the support provided for the approval of this one-of-a-kind project in our region, and hopefully not the last one."
With the help of cooperatives, families from different parts of Ukraine scale up their household production and develop into family-type farms with 8-10 cows, which helps co-ops increase volume of produced milk and brings them closer to sustainability and economic independence, as well as helps maintain good milk quality.
"We understood that cooperatives have great potential, and people should not be afraid to join them. This is in no way a return to soviet model of life, but the right way to unite efforts in order to help each other. In a while, people will realize the advantages of cooperatives, and we will establish our co-op in my home village of Verhnie. We are extremely grateful that Heifer came into our lives and gave us resources and faith for a better future," said Mykola and Kateryna Horbei, members of Vulkan co-op in Turka village, Lviv Oblast.