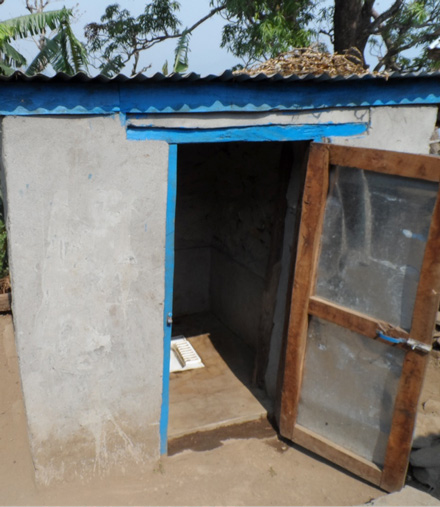 Editor's note: Tomorrow is World Toilet Day, a day to raise awareness about the 2.5 billion people who do not have access to improved sanitation. Check back here for more on what Heifer is doing to improve the lives of our project participants who lack basic sanitation.

Unfortunately it is a bit of a broken record to talk about the 21,000 children that die around the world each day, as shocking as it is. Since it is such old news, it doesn't garner as much attention as just one case of Ebola in the United States. About half of those deaths are caused by malnutrition, with most of the rest a result of preventable diseases.
But that doesn't tell the whole story. The lack of improved sanitation causes direct disease and more. In the July 2014 edition of the Economist an article regarding sanitation in India described how diseases from poor sanitation also causes enteropathy, a condition that prevents the body from absorbing nutrients and calories. The article mentions it as a cause for malnutrition even when adequate food is available.
When I visited Heifer's Nepal projects about a year and a half ago it was evident there was a toilet project underway. We visited remote villages where the simplest houses had a new toilet with a septic tank in the yard. We found these on both projects where we had not started and those that were complete. We learned that the government had a plan for every family to have access to one of these by 2017. One of the districts we visited, Chitwan, was already complete.
Give the gift of a healthy home.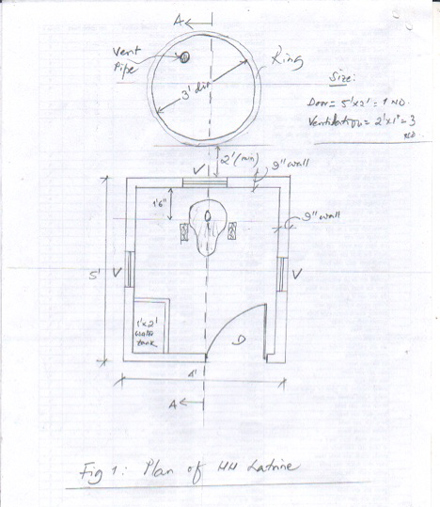 I got very excited about these toilets, to the amusement of some in our group. I obtained a copy of the toilet construction plan and the government program. I also learned that a similar project in Bangladesh was nearly complete. For years I worked on a human waste collection system in Central America. It was a traditional Western design where the waste is mixed with water and transported by pipeline to a treatment plant. Although the gravity fed pipeline worked very well the elegantly simple treatment plant did not. Consequently we ended up with a system where the problem was sent downstream until the plant could be repaired. I thought with envy about my experience in Nepal.
Heifer has always had a holistic view of their projects. This is a very important and worthy approach realizing that if we are to lift people out of poverty and hunger it takes more than just a reliable food supply. Now they are working toward including sanitation along with sustainable food, clean drinking water and social capital.
I for one applaud this addition and look forward to increasing my support. I encourage all of you to consider this most important development as you plan your support during the upcoming giving season.