Every Sunday we highlight some of the people who are funding our work creatively or helping us spread the word of our mission online. If you spot Heifer International while you're surfing the web or know of a fun or creative fundraising effort, please share it with us here in the comments.
Pulitzer Prize winning journalist Nicholas Kristof says you can look to Heifer International for an unusual holiday gift in his recent post on the New York Times, Gifts That Change Lives.
For more unique gift ideas for the person who has everything, check out this blog post on Nanny Babysitter, 10 Alternative Gifts for the Person Who Has Everything.

Teresa Pelham bought a sheep (through Heifer International, of course) instead of "Large Plastic Items We Do Not Need," and writes about it in the very entertaining Mommy Minute.
DJ Maht Wuyts will be playing music for 26.2 hours straight December 8 & 9 in this unique Mahrathon fundraiser for Heifer International. Rock on, Maht!
Moment magazine highlights our new Heifer at Hanukkah campaign with a post that starts simply: If you are still looking for an interesting Hanukkah gift this year, consider a goat.
Catholic San Francisco lists Heifer among the options in their story, A goat for Christmas? Options for non-consumerist gifts.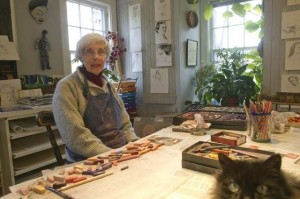 Artist Marcia Wegman recently finished a book that includes paintings and stories inspired by a trip to Latvia to see Heifer International projects. "I hope (the book) raises an awareness about what Heifer does and what a difference they make in the lives of people in these countries," she said. "And also shows people what a wonderful, beautiful part of the world it is."
The Face of Malawi tells the story of Yohane Machira, a farmer who has a life full of optimism since he started raising goats he received from Heifer, despite his being HIV positive.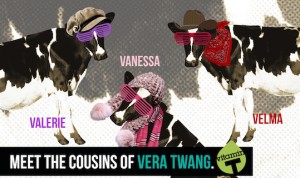 Vitamin T bought a few cows to help families send their kids to school, buy medicine and clothes, and improve their land. Read their entertaining post here.
Here's some advice from Janet Bodnar on teaching kids to budget this season: Money Power: Kids can get financial education from holidays.
Heifer was also listed first in Forbes' The A-List: What's Hot for December 2012!