In This Article
Less than two weeks after Hurricane Eta, Category 4 Hurricane Iota brought fresh devastation to Central America.
In Guatemala, Honduras and Nicaragua, countries where Heifer International works, many families have lost everything to floodwaters and winds.
Roads and bridges have been washed away, making rescue and relief efforts even more hazardous.
Heifer Guatemala, Heifer Nicaragua and Heifer Honduras staff are working on the ground to help families who have been displaced.
UPDATE - 7 a.m., Tuesday, November 24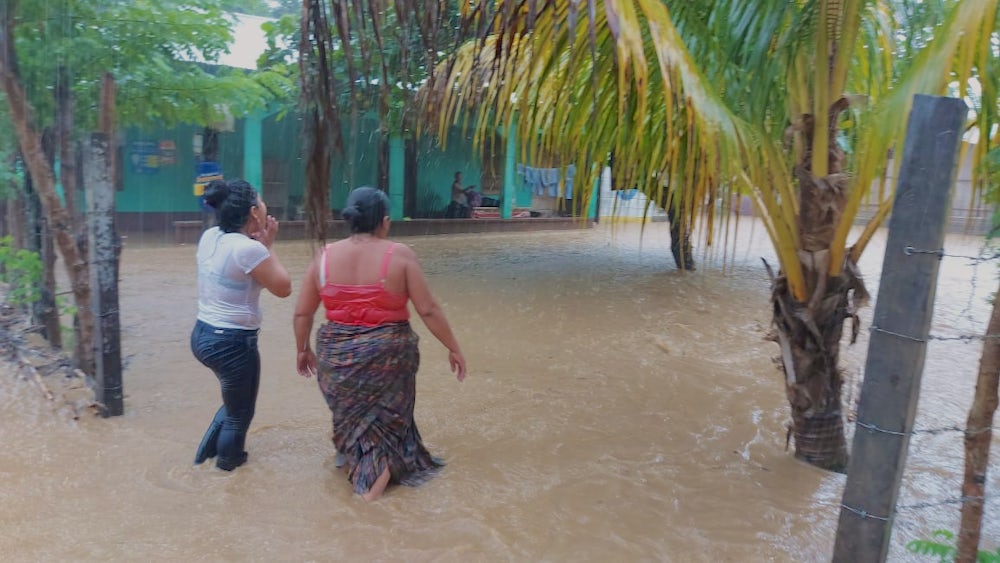 Guatemala - Together, Hurricane Eta and Hurricane Iota have affected more than 1.9 million people across Guatemala. Here's what we know:
Over 230,000 Guatemalan citizens have been displaced from their homes as a direct result of Hurricanes Eta and Iota.
Approximately 31,649 evacuees are residing in official emergency shelters.
The remaining 200,365 people are making do with what shelter they can find, including private homes, churches and make-shift shelters.
As of November 22, 2020, 59 people have died, 99 are missing and 27 are injured because of Hurricanes Eta and Iota.
The back-to-back disasters have damaged or destroyed 9,978 hectares of crops including corn, beans, cardamom, cocoa and green beans, lemons, and fruit trees
According to an update from Heifer Guatemala Country Director Gustavo Hernandez, rains are still falling in Alta Verapaz and Izabal, two regions where Heifer has active projects, and are expected to continue for an additional 24 - 48 hours. Because of these continued rains, the main rivers in these areas - the Cahabón, Polochic and Chicoy rivers, and Lake Izabal - are overflowing and access roads have been severely damaged. Fortunately, most of the communities in these areas have already been evacuated so the loss of life has been minimized.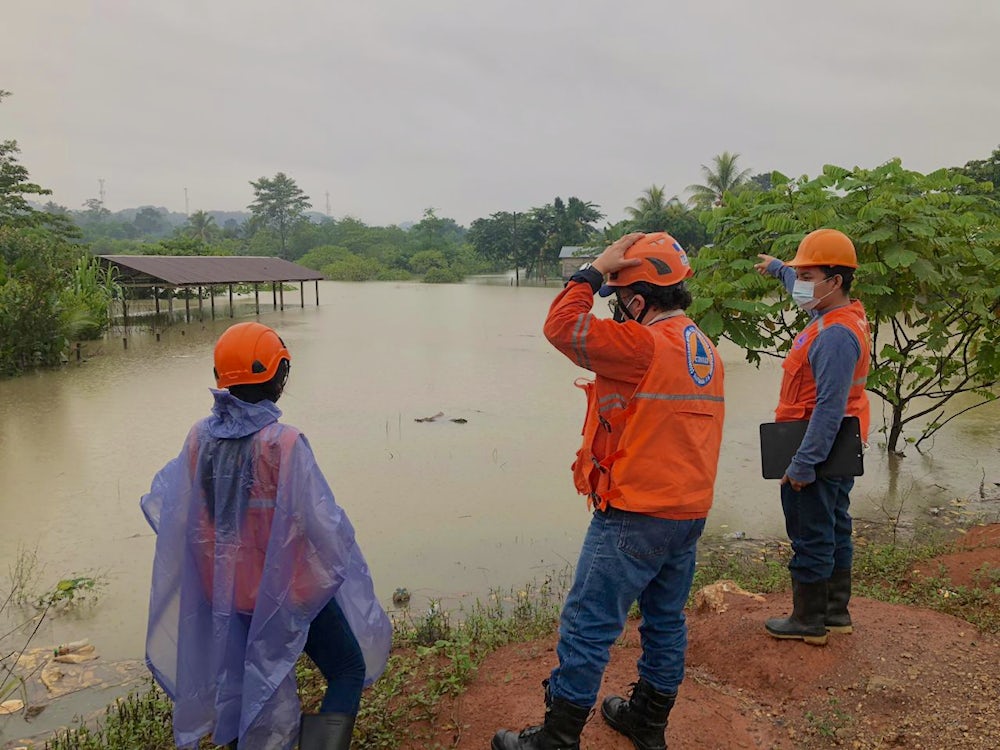 Since November 10, 2020, Heifer Guatemala has been actively giving humanitarian aid to families in seven regions of Alta Verapaz (Cobán, Chisec, Raxruha, Fray Bartolomé de las Casas, Chahal, La Tinta, Panzos) and one municipality in Izabal (El Estor). Heifer Guatemala is not only working to support these families with temporary food aid but is also looking for solutions to help victims recover.
To date, Heifer Guatemala is coordinating with the many local organizations working to help victims of the hurricanes including Fundación Defensores de la Naturaleza, Good Neighbors Guatemala, World Vision Guatemala, ChildFund Guatemala and CARE Guatemala, to provide aid to affected families in Alta Verapaz and Izabal, in coordination with CONRED and the Alta Verapaz and Izabal Emergency Operations Centers.
Honduras - Hurricane Iota has claimed 8 lives in Honduras. Additionally, many communities in the hurricanes' paths have lost an average 60 – 90 percent of their crops and livestock. In the municipalities of San Juan del Sur, 100 percent of crops have been lost or damaged from Hurricane Iota's gale-force winds and flooding rains. Heifer farmers, too, have been affected. Early reports show the following in Heifer project areas: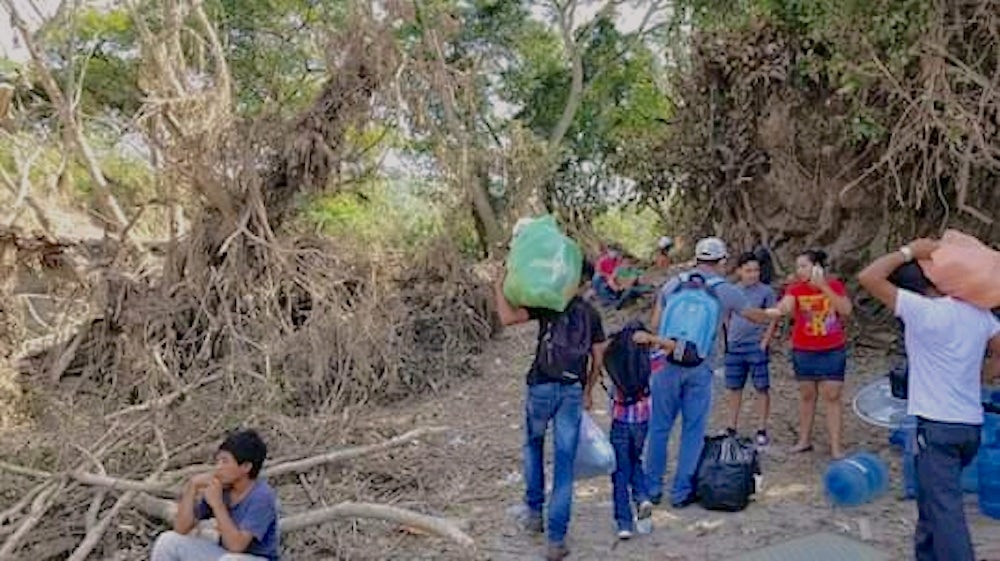 In San Jose de Bocay, a coffee and cocoa collection center has flooded leaving 99 families without a place to store their crops.

In the same area, the water system has collapsed. The nearby river destroyed the Rio Bravo hydroelectric plant, a facility that provides 400 Heifer families with drinking water.

500 producers that participated in the Growing Hope project and the Beyond Coffee project lost approximately 86% of their corn and bean crops.

In San Juan de Rio Coco, several water sources have been contaminated, one of them is the water source of the San Lucas community, which devastates 8 families.
Nicaragua - Reports show that 38 people have lost their lives due to Hurricane Iota.
In the community of El Naranjo, where Heifer works, 400 families have been affected by flooding.
The entire community of El Naranjo is underwater and residents have been forced to to gather in local churches and private houses for shelter.
In Puerto Viejo, 179 families have been evacuated and are currently housed in 5 different shelters without communications services, water or food. The road is blocked by debris.
In the aftermath of the Iota and Eta emergencies, and the Covid-19 pandemic, Heifer International will partner with relief and recovery agencies and first responders on the ground to support their efforts with a focus on livestock and agricultural systems rehabilitation. Through its disaster management fund Heifer will also provide short-term provisional support like food, water and transportation to Heifer project participants and their communities.
You can help the families suffering in the aftermath of Hurricanes Eta and Iota. Please give today.
UPDATE - 12 p.m., Wednesday, November 18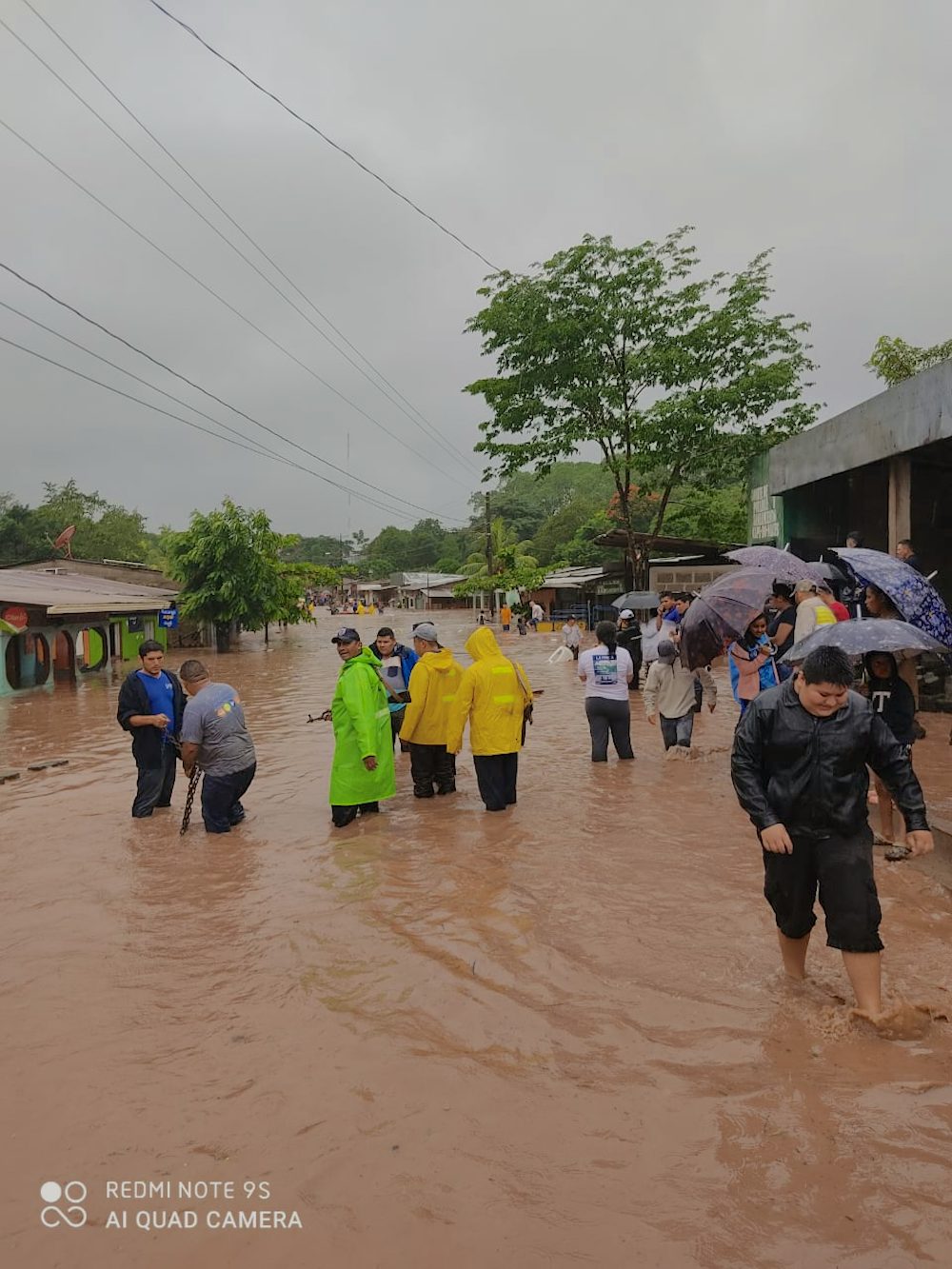 Fresh on the heels of Hurricane Eta, category 4 Hurricane Iota made landfall in Central America on November 16, 2020, bringing devastating winds and rain to the already pummeled region. So far, Nicaragua has been hardest hit by the storm with Honduras and Guatemala soon behind. According to a release by the National Hurricane Center, Iota made landfall in northeastern Nicaragua with wind speeds up to about 155 miles per hour.
Celia Rios, a project coordinator for Heifer Nicaragua, described the scene. "Many houses have had their roofs damaged by the wind," said Rios. "In some areas, the electricity has gone out. In rural areas, schools have flooded. Toilets are also flooding, contaminating the flood water and creating a real health risk."

As Hurricane Iota moves, it has been downgraded to a Category 1 storm. Even weakened, Iota is battering already-inundated areas with rain and is expected to dump 10 to 20 inches of water in northern Nicaragua, Honduras and Guatemala before it dissipates. Because these areas are still soaked from Hurricane Eta, there is a high risk of deadly floods and landslides, many of which have already been reported. In Honduras, a tropical storm watch has been issued, and citizens have been told to expect swells of 4 to 8 feet and winds with force between 40 and 70 mph. Many areas of Guatemala affected by Hurricane Eta are still inaccessible by land. The Guatemalan government has been working to organize air convoys to deliver supplies to these communities.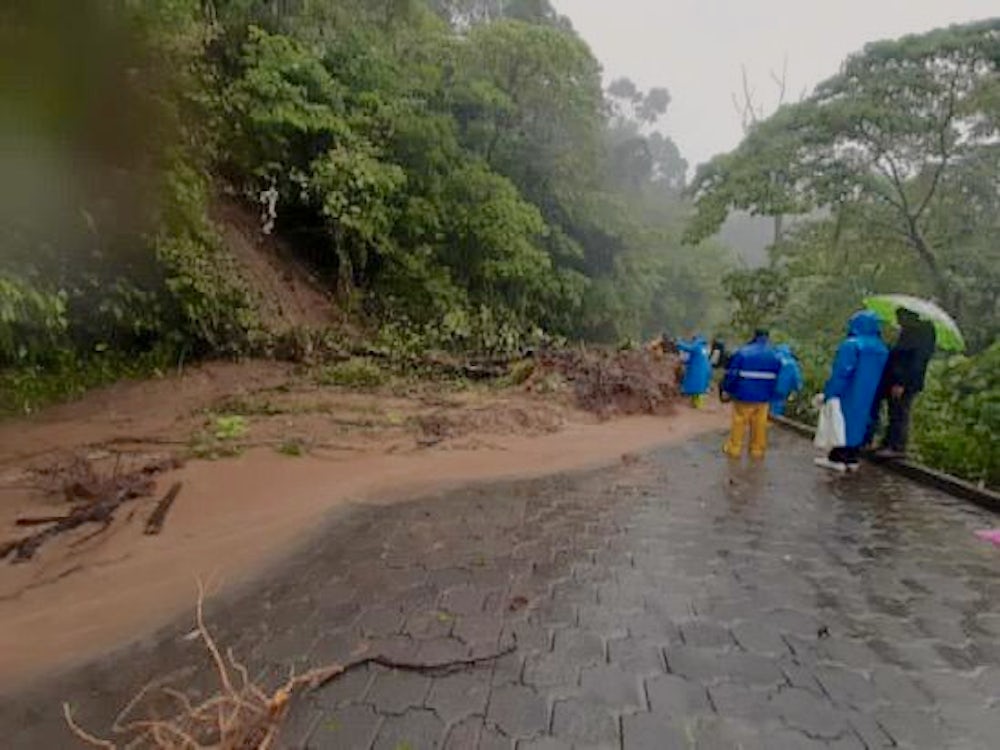 These back-to-back disasters have left thousands displaced and hungry in Guatemala, Nicaragua and Honduras. Heifer International is working to provide emergency food, fodder and biosecurity kits to people sheltering from the storms. We are also developing plans to restock farmers with coffee and spice plants, farming equipment, and seeds, once the floodwaters subside.
You can help Heifer farmers in Nicaragua, Guatemala and Honduras during this time of crisis. Please give today.
UPDATE 8 a.m., Tuesday, November 10 - Category 4 Hurricane Eta that made landfall in Central America on November 3, 2020 continues to have a devasting effect on the region. Guatemala, Honduras and Nicaragua were hardest hit by the storm. Authorities in the region estimate that 150 people may have died as a result of Hurricane Eta, though this number may rise as affected communities realize the full scope of the damage and devastation. More than 300,000 people have been evacuated from their homes, and thousands of refugees are being housed in temporary shelters, where the COVID-19 pandemic is causing further complications. Under these conditions, social distancing and hygiene procedures are difficult to implement.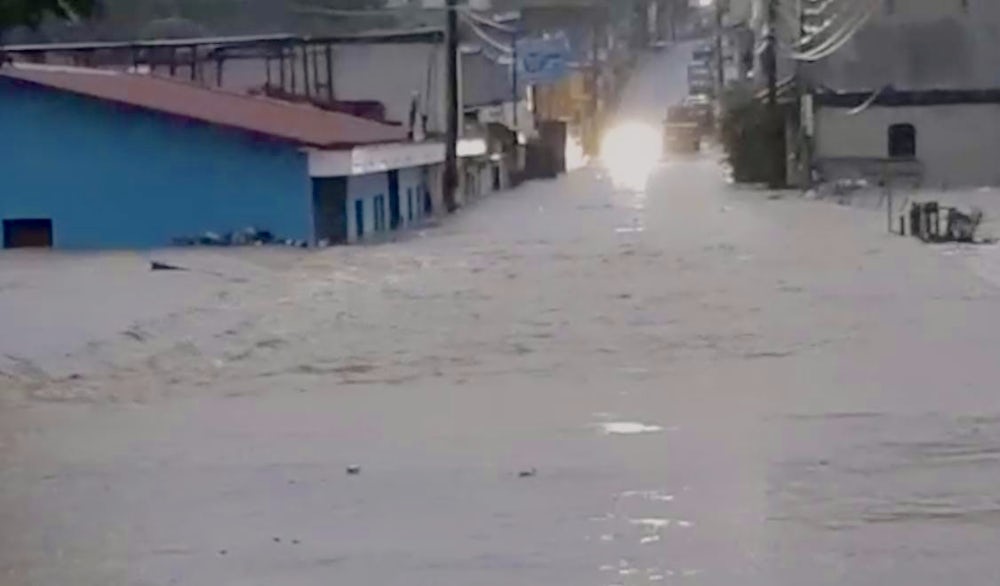 Images from the region show flooded towns and cities, severe storm damage on farmlands, and destroyed crops and planted fields.
In Guatemala, a landslide washed away homes in the village of Quejá, about 125 miles from the capital, Guatemala City. It is believed that as many as 100 people are entombed within the debris. Rescue workers have called off the search for victims due to the depth of the debris. The flood zone is saturated and may prove deadly to rescuers. Throughout the region, bridges, roads and other infrastructure have been washed away, which has further hampered relief efforts.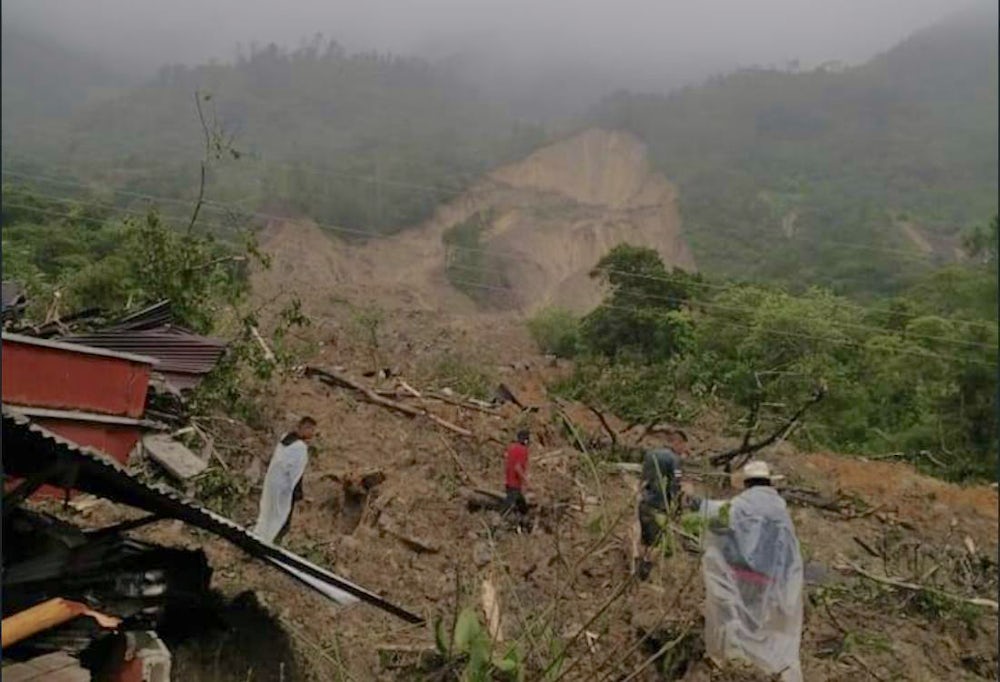 In other areas, rescue teams composed of firefighters, police, the Permanent Contingency Committee of Honduras, the Red Cross, El Salvador Green Cross, Joint Task Force Bravo (United States Southern Command) and groups of volunteers with rafts, small boats, dinghies, jet skis and helicopters continue to comb flooded areas in search of more survivors.
Heifer International is working closely with authorities to assess the effects of the storm in order to determine how best to support affected communities. Food, shelter and medical relief are the immediate priorities. In the longer term, food security will threaten progress in the region, as thousands of hectares of crops were damaged, including staple foods like beans, corn, rice and plantains as well as commodity crops like cardamon, cacao and others.