Heifer International Board of Directors Names Randi Hedin to Membership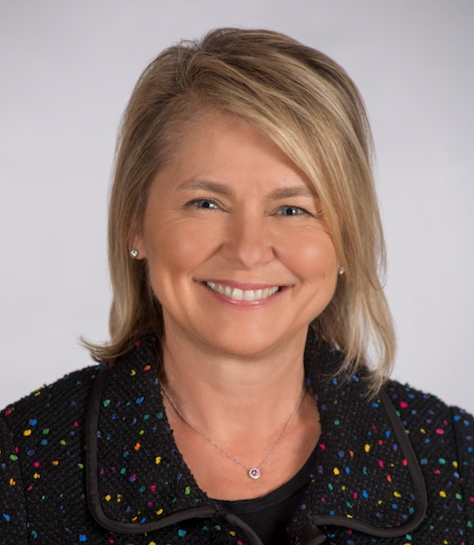 Heifer International's Board of Directors has announced the election of Randi Hedin to its membership. As an at-large delegate, Hedin will serve a three-year term for the nonprofit whose mission is to end hunger and poverty around the world while caring for the Earth.
"Being asked to serve Heifer International in this capacity is an honor," Hedin said. "The organization's model for empowering communities and lifting people out of poverty is inspiring. I am eager to work with Heifer in this new role — they have a tremendous vision to help families achieve living incomes."
Hedin launched her career as a corporate and securities lawyer on the east coast after graduating with a juris doctor from Brooklyn Law School and, years later, named partner at Kelley Drye & Warren LLP.
A growing passion around poverty reduction and food security led her to complete the Sustainable International Development Law LL.M. Program at the University of Washington School of Law in 2014, where she teaches the Global Development Law and Policy Workshop. Her activism is also evident through service to local and international non-governmental organizations.
Hedin's support for Heifer started by responding to holiday campaigns and women's empowerment initiatives. More recently, she focused her support on helping small-scale farmers through Heifer's Small-Holder Income and Nutrition Enhancement, or SHINE, program, visiting participants in Senegal in 2016.
In 2017, Hedin created a partnership with Heifer in which her students have an opportunity to learn about Heifer's work and mission while providing research assistance on topics pertinent to Heifer's organizational strategy.
President and CEO of Heifer International Pierre Ferrari said Hedin's experience will add depth to the Board.
"Randi is a mission-driven soul with a fire to study the meaningful outside and to create solutions in the areas of poverty reduction and food security. We are fortunate to have her join our work as a member of our diverse board," he said.
Additionally, as a member of buildOn's National Board of Directors, Hedin has traveled to Mali, Malawi, Burkina Faso, Senegal, Nepal, Haiti and Nicaragua to help build primary schools. Her work assists the organization in fulfilling its mission to break the cycle of poverty, illiteracy and low expectations through service and education.
In the Seattle area, Hedin is a member of Global Washington and the World Affairs Council, both of which connect the Pacific Northwest to the global development community. She also serves as a trustee at The Overlake School in Redmond, Washington, where she is president of the board and chair of the governance committee.
Professionally, Hedin is the co-owner of two family businesses where she oversees legal, tax and accounting areas. Hedin resides in the Seattle, Washington area with her spouse Andy Gardner along with their two sons Bob and Harry.
Heifer International's Board of Directors is comprised of 18 members from diverse backgrounds in the business, agriculture, academic, faith-based and private sectors.
ABOUT HEIFER INTERNATIONAL
Heifer's mission is to end hunger and poverty while caring for the Earth. For more than 70 years, Heifer International has provided livestock and environmentally sound agricultural training to improve the lives of those who struggle daily for reliable sources of food and income. Heifer is currently working in more than 25 countries, including the United States, to help communities become more self-reliant and lift farming families to a living income. For information, visit Heifer.org, read our blog, follow us on Facebook, on Twitter @Heifer and @HeiferCEO or call 888.5HUNGER (888.548.6437).