Women & Girls
Women Form Savings and Loans in Rural Nicaragua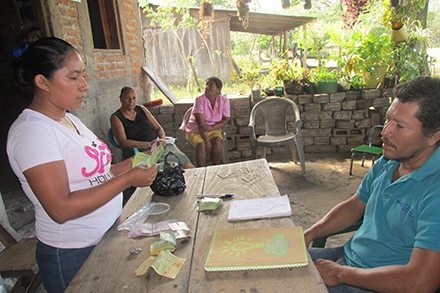 Participants of the Rural Women on the Road to Prosperity project, associated with the Cooperatives Land of Otters and COOMPROCOM, a Nicaraguan coffee cooperative, formed six self-savings and loans committees to secure a sustainable source of financing for future undertakings and small business investments.
The self-savings committees were developed after these industrious women attended workshops on strengthening business skills and finance management. These business-savvy women are from the communities of Maizama, El Mojon, El Chaparral, Wibuse, Guadalupe and Rancho Grande in Matagalpa Department.
More than 100 women, split into roughly 20 people per committee, developed their own rules and goals for their savings and loans activities. They decided to save money for six months and then start lending money to members for one to six months, depending on the activity the borrower wants to undertake.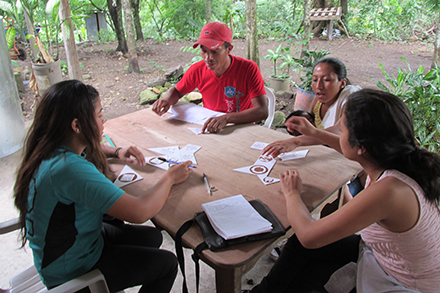 One project participant, 31-year-old Bethania Cortedano Martinez, has a one-year-old child. She says that she was quite shy before of the training and hesitant to participate in meetings and workshops. Her courage increased with each activity she attended, and today she speaks with ease in front of her group. "Before, I was afraid, afraid to speak," she says. "I felt that something would be wrong, but I consider those dynamics used in the workshops are very good because they ask us about different things, not only about the workshop, and that way I lost my shyness."
In the workshops, the women play business games with objectives that include knowing production costs, developing entrepreneurial skills, establishing ethical principles to assess potential business partners, prudently managing money and setting financial goals. As they learned how to be successful, they realized that their lack of business vision caused them to lose money in the past.
In addition to training through workshops and other activities, members of this project received $282 worth of office materials, such as metal boxes with padlocks to protect their money, calculators, record books and a savings notebook for each member.
"Now, I think differently," Martinez says. "Before training, I grabbed money and spent it [without a plan]. Soon after, I was without money. But now, with the savings, I know that I have a little amount to start my own business. I share everything I've learned with my husband because I want him to learn to manage money better, too."
Story and photos courtesy of Heifer Nicaragua