Families Work Together in Armenia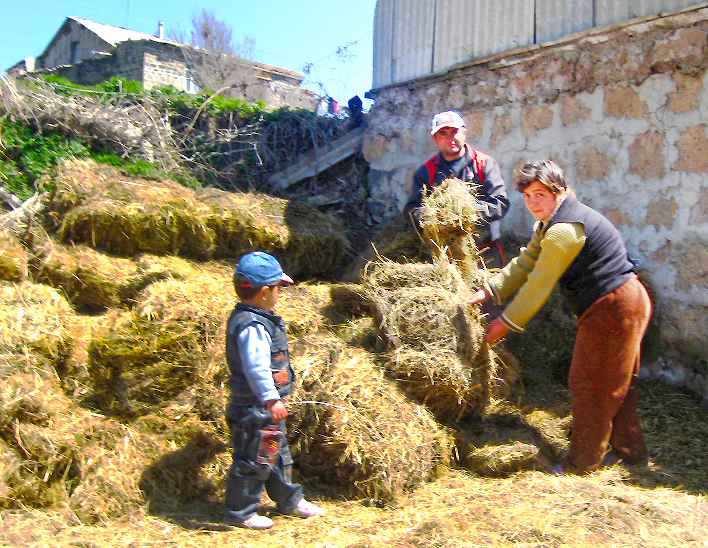 The Mikayelyan family prepare their barn for a new cow. Photo by Liana Hayrapetyan, Communication and PR Coordinator, Heifer Armenia
In Armenia, families work together to improve their lives
In many parts of the world, it is quite common for more than one generation of a family to live and work together. In our work, we find it strengthens families and communities.
Things are looking up for the Mikayelyans
Three generations live under one roof and work together on their farm.
The family welcomed a pregnant heifer through our partnership with the Center for Agriculture and Rural Development (CARD).
Now, they enjoy a full barn and savory dairy products.
Zhora Mikayelyan, 33, says the project is useful and valuable.
"It not only provides livestock to the needy families, but also teaches them how to effectively run the farm, grow crops and increase the animals' productivity through good care and artificial insemination."
The Nazlukhanyans harvest honey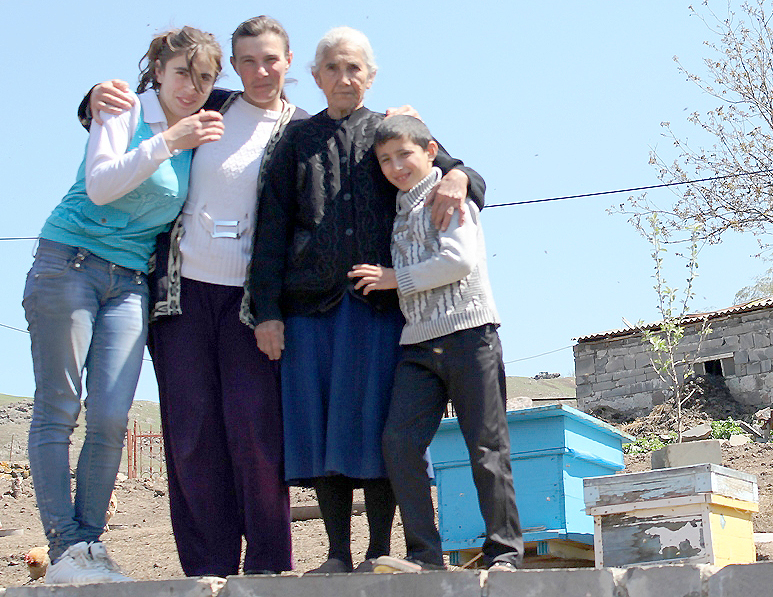 Astghik, Kristine, granny Gohar and Vahe of the Nazlukhanyan family stand next to their bee farm. Photo by Liana Hayrapetyan, Communication and PR Coordinator, Heifer Armenia
All nine members of this family became active in our work after receiving the gift of bees.
They began with four hives and now have seven. They hope to Pass on the Gift within two years.
The family also tends a small plot of land and grows potatoes, beans, tomatoes and carrots.
Kristine, mother of four, says she was glad to become a Heifer beneficiary.
"We are expecting a good harvest of honey, which we are planning to sell to care for our family expenses. Soon our house will also be renovated."