Editor's note: Guest blogger Kevin Hearne is a New York Times bestselling author of the Iron Druid Chronicles. He is one of many authors supporting the Worldbuilders fundrasier and graciously agreed to write about why he supports both causes. He lives in Colorado with his wife and daugher and hugs lots of trees.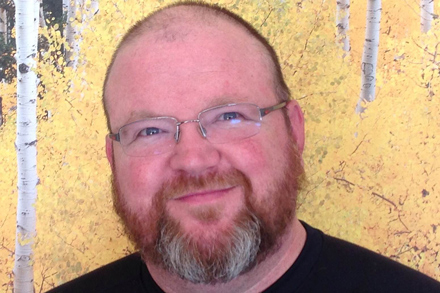 My first introduction to Heifer International came a few years ago through Worldbuilders, a charity run by author Patrick Rothfuss. Prior to that, my charitable efforts were largely directed to save-the-planet organizations rather than save-the-people ones, but when I looked at what Heifer was doing, I saw that they were a hybrid organization interested in saving both. Sustainable agriculture saves people and the planet at the same time, and since that's what Heifer is all about, supporting them made instant sense to me. Supporting Heifer through the auspices of Worldbuilders provided the added bonus of sharing my love for great stories, so that's why I jumped on that train and settled in for the long ride.
But Heifer also strummed another favorite chord of mine: Education. They don't simply drop off some chickens or goats and say "Good luck!" They teach people how to turn those animals into a source of continued nutrition and profit and require them to spread that knowledge to others. That's every bit as vital as the goat or chicken itself, because it has a ripple effect far into the future, the way all education does. I taught high school English for seventeen years and still hear from students years after they graduate, telling me that some small thing I did helped them as adults or enriched their lives, and Heifer's work is even more profound. Families that they help can name the day their lives got better; it was the day that they received some sheep or a heifer or some other animal that would flourish in their environment and knew that they would have the means to feed their kids from then on, and that simple fact meant that so many other good things could happen for them.
The ripples we cause with our choices is something I explore in my fiction—the choices my characters make always reverberate far past the moment they're made. And we are seeing the consequences of our poor choices regarding the environment coming back to bite us in the form of climate change. Short-term solutions to hunger are often damaging to the environment and that's having a long-term cost for us. Heifer is still solving hunger in the short term but taking the long view in its approach, and that's the kind of world building a former teacher and current fantasy author can support wholeheartedly.
---
Get involved with Worldbuilders or give the gift of education to a child a world away. If the team can raise $550,000 Kevin Hearne has promised to perform the "Thriller" dance. Let's make it happen!