In This Article
A massive 7.2-magnitude earthquake off the coast of Haiti has caused widespread casualties and reduced parts of the southern peninsula to rubble.
The death toll is rising rapidly.
Those who have been severely injured are without critical supplies and medical assistance.
Nearly 60,000 homes have been damaged or destroyed.
The full extent of the damage caused by Saturday's 7.2-magnitude earthquake centered near the Caribbean island of Hispaniola may not be known for months. In the meantime, the people of Haiti's southwestern region, which was hardest hit by the quake, are grieving.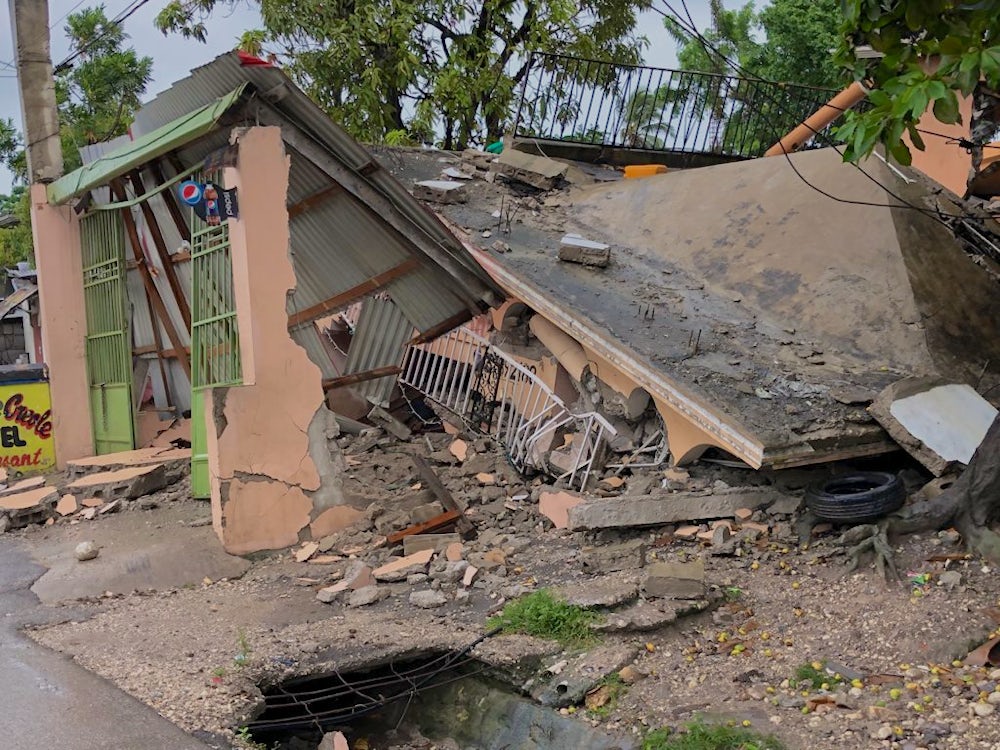 According to UNICEF, around 1.2 million people have been impacted by the earthquake. More than 30,000 homes have been completely destroyed, while nearly 2,000 people are confirmed dead and another 9,900 are injured. Hospitals are overloaded.
So much has been lost.
And on Saturday night, while aftershocks battered the island and buildings crumbled, Tropical Storm Grace made landfall causing mudslides that blocked roads and stalled the emergency response.
It was another difficult weekend in Haiti, after a summer of political unrest and civil strife.
Heifer Senior Director of the Haiti Resilience Program, Hervil Cherubin, landed in Port-au-Prince on Saturday evening — after the quaking had subsided, but just in time for the worst of the storm. He has spent a couple nights sleeping in a car.
"Our colleagues and our friends have no car, and no tents and no home," he said. "The buildings are too fragile. Nowhere is safe."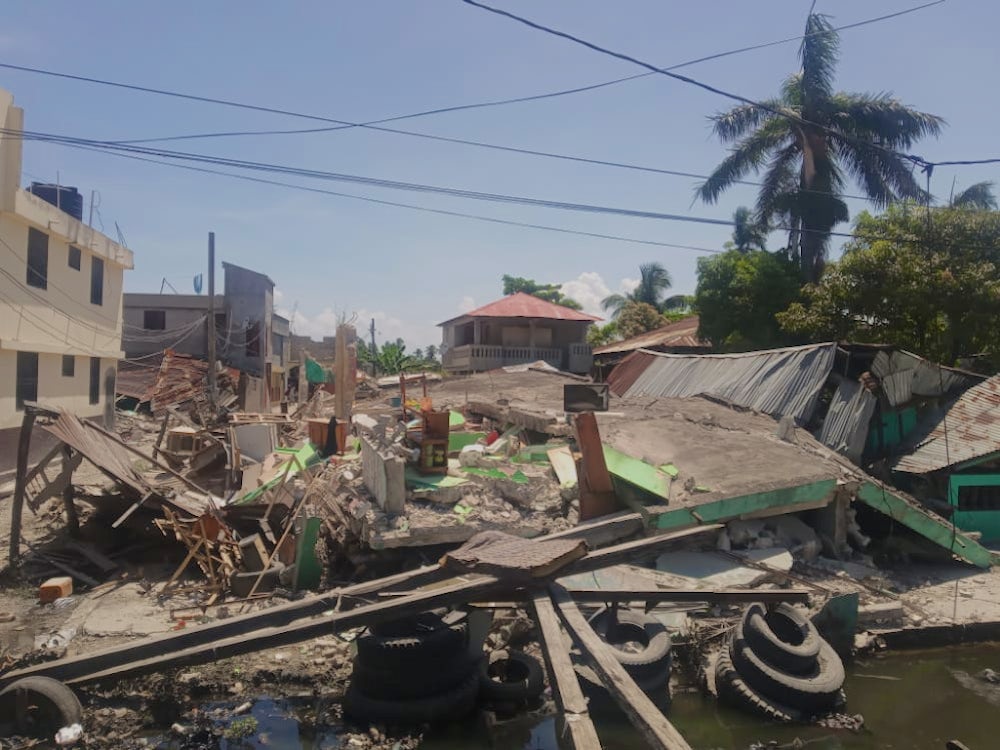 Thankfully, all Heifer staff have been accounted for. Some of their homes have been damaged and they themselves need essentials like food and clean water.
Early on Tuesday, Cherubin met with the governmental Civil Protection Agency, local officials, NGOs and partner organizations to discuss the emergency response, particularly food, water, hygiene and sanitation.
The "hardest time is now," he said. "If we can only make it through the next two weeks."
Heifer has been on the ground in Haiti for decades, helping hardworking families build productive farms to end hunger and poverty despite ongoing political, economic, and social setbacks; inequalities; and too many natural disasters like earthquakes and severe storms. Now, we are supporting our staff and the communities we work with to rebuild their homes and livelihoods.
Despite all these challenges, Cherubin remains optimistic. "Our team spirit is high," he said. "All our staff have been accounted for. We have some tents, and we are working to secure more tents, food and hygiene kits to meet the immediate needs for the short term. If we can get through the next two weeks, everything else will follow."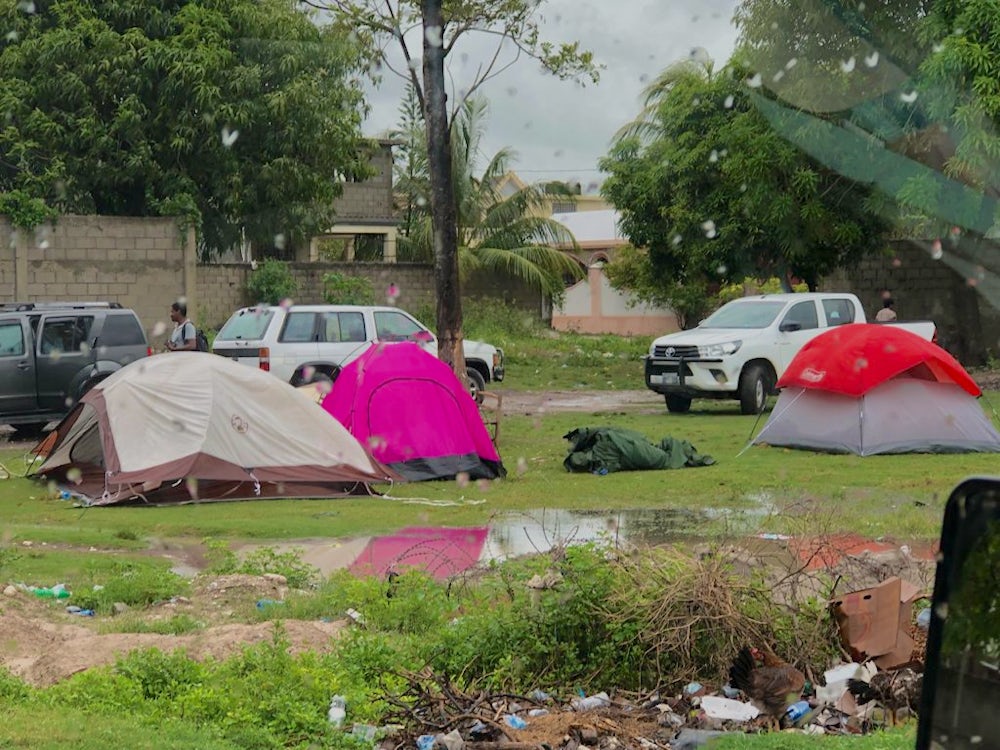 Watch Hervil Cherubin in conversation from Haiti with President and CEO Pierre Ferrari to share what he and his team are seeing and doing. Read more about what the international community must do to support Haiti to rebuild.