Mealtime for Selaphine Nyirabayoboke starts at dawn, when the first sliver of sunrise signals the birth of both a new day and another uphill battle to put food on the table. For smallholder farmers like her, hours spent harvesting from a crumbly, cracked field or carefully tending to livestock are all in a day's work to gather sustenance — not for the next week, but for the next meal.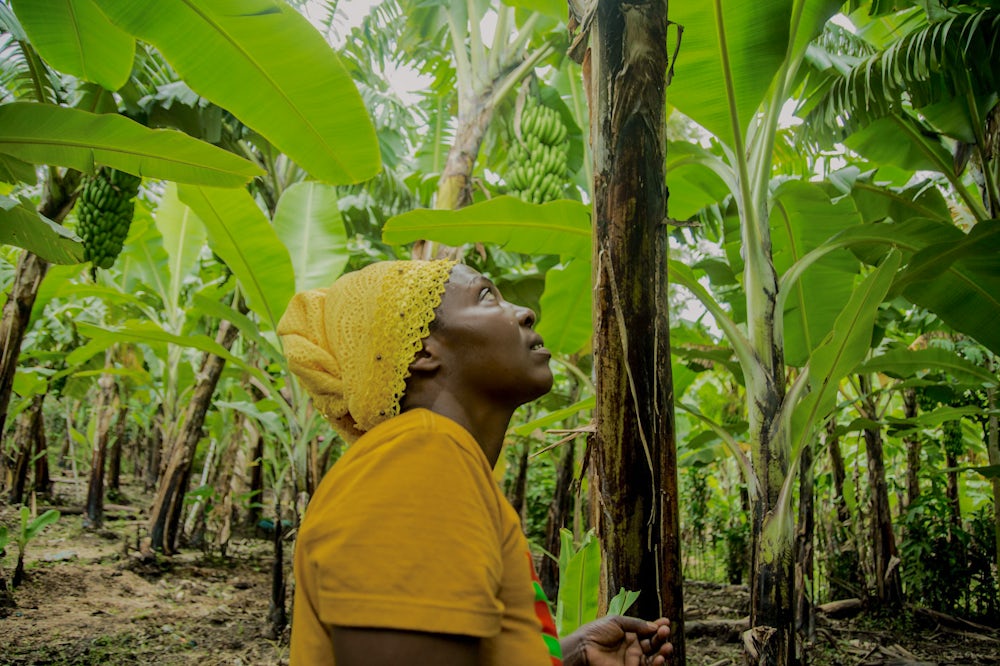 And though a bountiful, diverse diet is essential to development and well-being, these communities face vast barriers to sufficient nutrition, with food scarcity, poverty and other challenges dictating the quantity and quality of available produce.
Rural farmers like Selaphine, who rely on cultivating land and raising animals to survive, already make up the majority of the world's poor — as much as 80% by some estimates. And they're particularly vulnerable to a growing global food crisis, faced with the increasingly urgent and difficult question of not what to eat — but how.
The Price Tag of Poverty
The COVID-19 pandemic, coupled with conflict, supply chain issues and an unpredictable climate, have driven food prices up at a sobering rate: The cost of a healthy diet rose in every region of the world in 2020, and nearly 3.1 billion people globally can't afford one.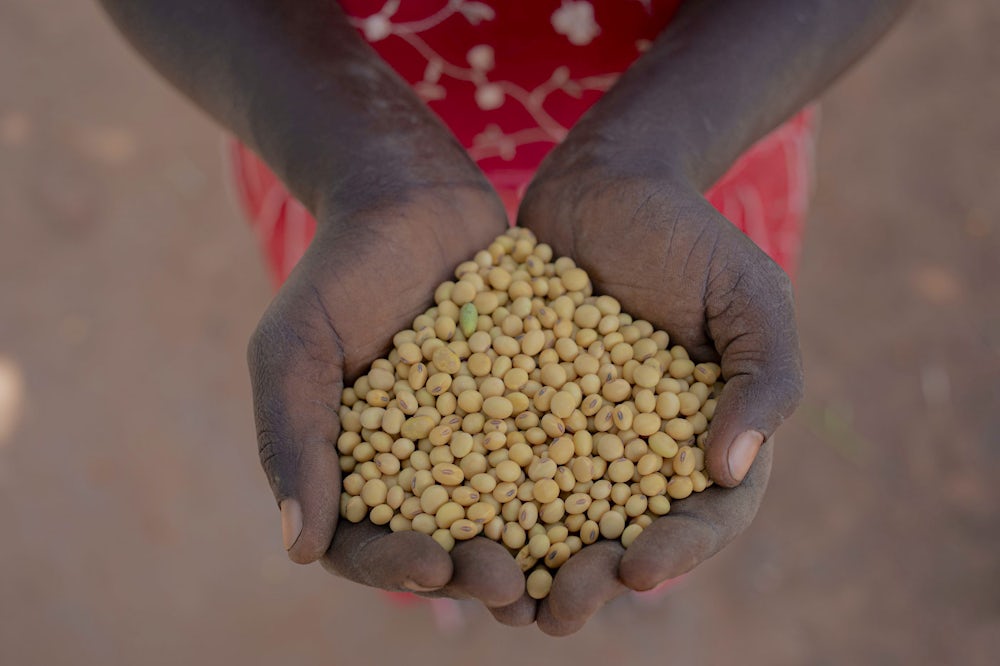 The price of many starchy staple foods — which are a buffer for hunger across the developing world — has also skyrocketed; the cost of maize and wheat are 15% and 24% higher than in January 2021. Even the cost of doing business has gone up, the soaring expense for supplies like fuel and fertilizer straining fragile livelihoods to the brink.
Against inflated prices and empty store shelves, another number is climbing, too: global hunger.
As many as 828 million people are now estimated to be without the food they need — the hardest hit in Asia and Africa, where poverty was already high, food security was already tenuous and extreme climate shocks further threaten food supply.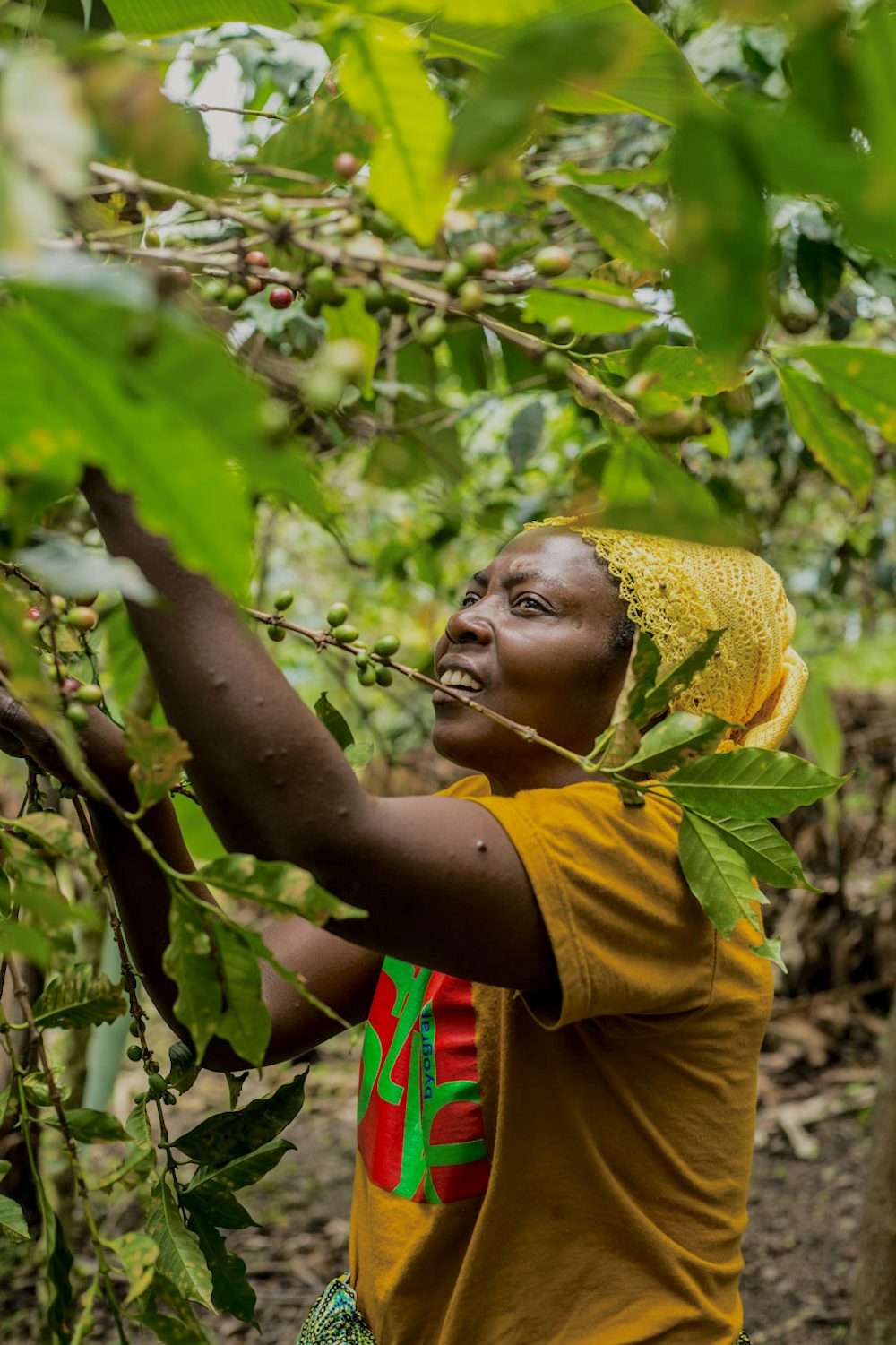 "The most difficult aspect of life and work was how to get enough money to meet all the family needs," said Selaphine, reflecting on the low income and agricultural productivity she has chronically struggled with as a farmer in Rwanda. "Getting enough food for children and the family was another challenge."
In Africa, 278 million people in similar circumstances experienced hunger in 2021, an increase of 50 million in just two years. Hunger in Asia rose by a whopping 84 million in the same time frame, and by 13 million in Latin America and the Caribbean.
These numbers are expected to increase as food prices continue to rise, with people in low- and middle-income countries — who spend a greater share of their income on food — carrying the heaviest burden.
Big Crisis, Big Consequences
Insufficient food means insufficient nutrients, and women and children, who have specific nutritional needs throughout their lives, are most at risk of suffering long-term impacts of prolonged hunger.
"Everyone, but especially children, needs a variety of foods in sufficient quantity to provide adequate energy," said Laurie Miller, child nutrition expert, researcher and professor of pediatrics at Tufts University School of Medicine.
"And that needs to be distributed correctly among fat, carbohydrates and proteins. There's also a great need in the diet for what's called micronutrients [vitamins and minerals]. … These are very, very important, particularly for the growing child."
But poverty and poor food production, exacerbated by high prices, make it even more difficult for families to provide the amount and diversity of nutrition each member needs to live a healthy life.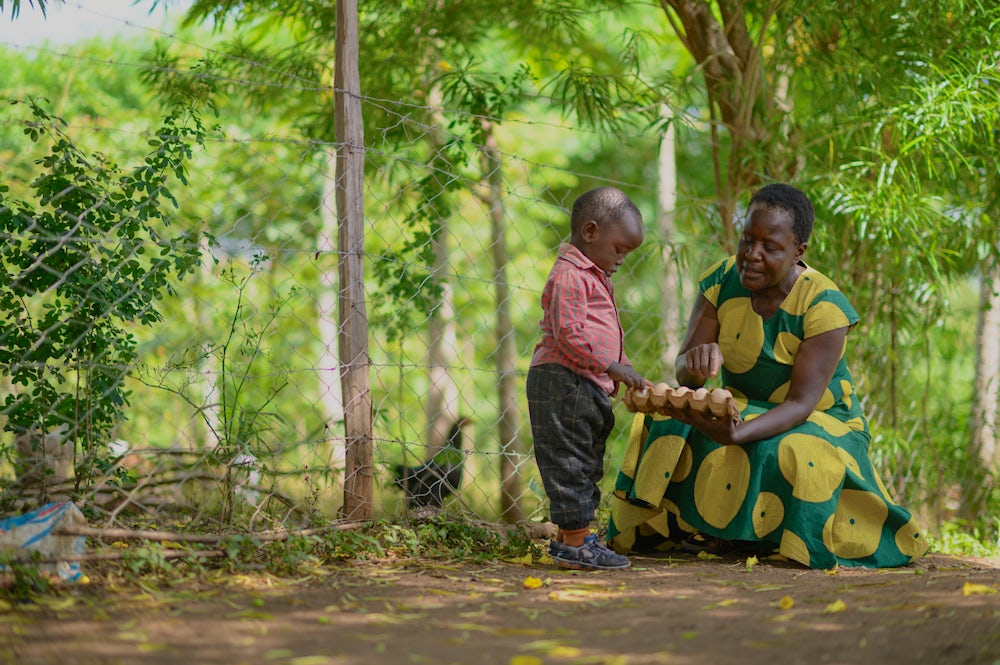 Across age and gender, inadequate food and nutrition endangers lives and stunts progress, inhibiting children's cognitive development and future potential, threatening maternal and newborn health, and limiting adults' productivity and earning power. Every year, 9 million people die of hunger and hunger-related causes.
The growing food crisis also jeopardizes gains made toward many of the United Nations Sustainable Development Goals, including ending hunger and poverty and ensuring good health for all by 2030.
Current projections estimate nearly 670 million people will still be facing hunger in 2030 — the same number as when the goals were launched.
How Heifer is Forging Ahead
When Selaphine joined a Heifer International project that provided her with technical training and access to savings and finance, her prospects changed.
"Joining the group and saving with others felt different compared to when I was not part of the group," she shared, referring to the project's network of farmers who meet regularly to share knowledge, provide support and pool their savings. "In the group, I discuss with other members how to build a better future for us and how we can work toward achieving it."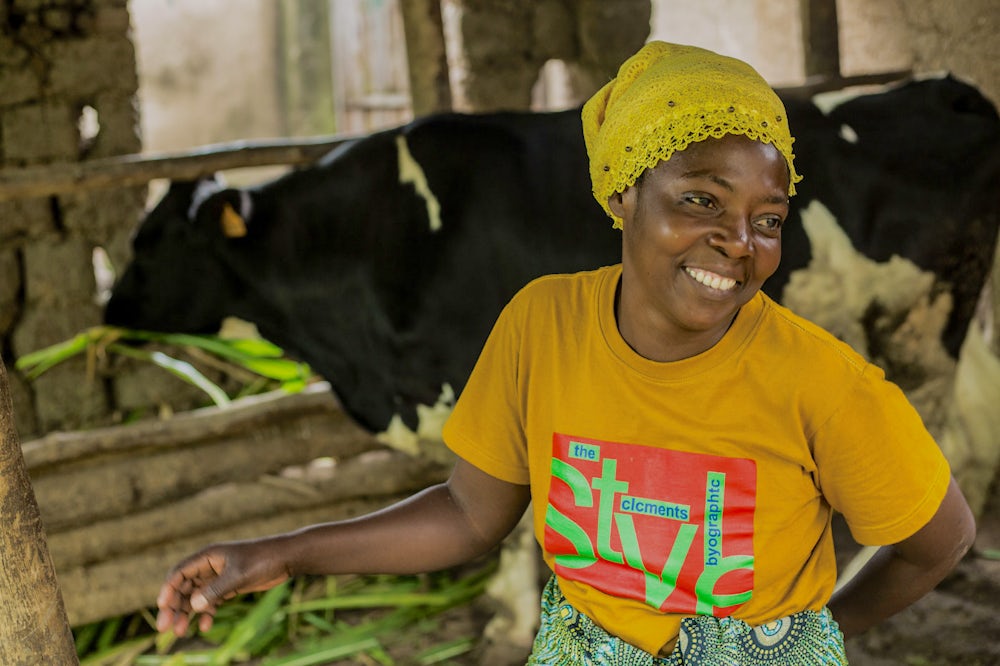 With most of the world's poor and food insecure earning a living through agriculture, just as Selaphine does, bolstering farming and local food systems can directly tackle much of the food crisis, shortening supply chains, increasing incomes and making more food available for the communities who need it.
Heifer partners with smallholder farmers in Africa, Asia, Latin America and the Caribbean, and the United States to improve productivity and build agribusinesses, so people can produce their own food and earn sufficient income to withstand shocks and purchase what they need. We also invest in infrastructure and value chains, driving the growth of resilient, profitable agricultural economies.
Research shows this expansion of the agriculture sector can boost incomes of poor families two to four times more effectively than other industries, and farmers like Selaphine are proof that progress can be regained, with robust commitment and strategic support.
"Before the project came, I could not exceed an income of Rwf 50,000 (around $48)," she said, explaining the growth of her dairy, fishing, coffee and banana enterprises. "Today I earn Rwf 500,000 per month (around $484)."
And she's moved well beyond wondering how she'll provide her family's next meal.
"In terms of food, we eat well," she shared. "I have three children in high school and I manage to pay their school fees every term. … I can say that everything is moving on well. I am very hopeful for the future."