When Jeanne d'Arc Musanganyimana earned her high school diploma, she didn't have the money to continue her studies in accounting. She also didn't have the choice: she needed to make an income to survive. But she didn't have any job prospects, either.
Jeanne lives in the Gicumbi district of northern Rwanda, where three-quarters of the population works in agriculture and nearly half of the population lives in poverty. Unemployed and a new mother, Jeanne struggled to buy clothes and milk for her baby and meet her own basic needs.
After three long years of barely making ends meet with irregular work, she finally caught a break: she was hired as an accountant at COVIFALIRU, a local agrovet company started by veterinary workers trained by Heifer.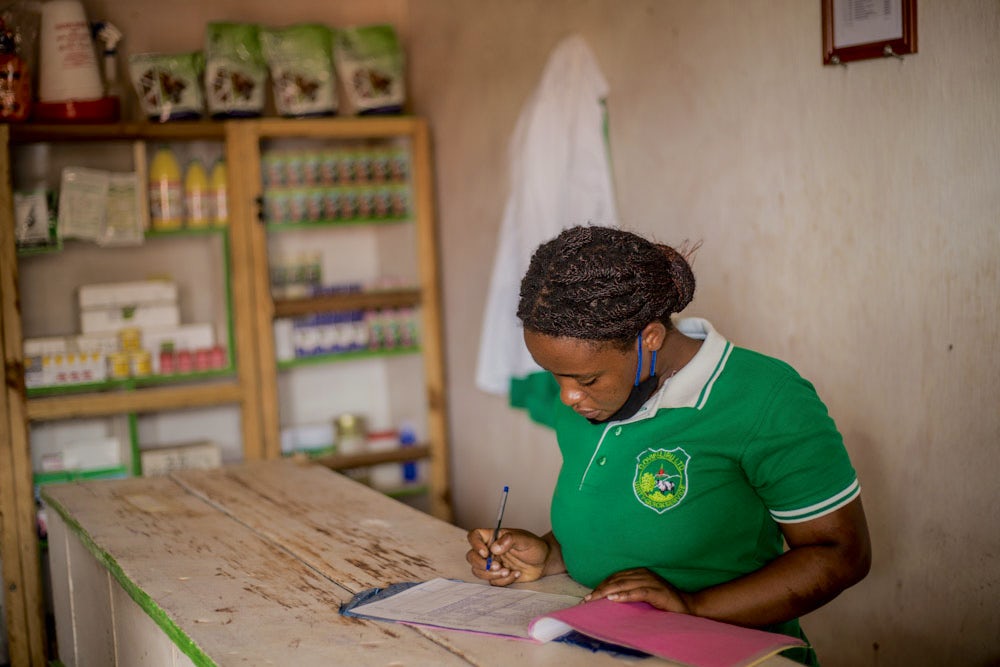 "Before joining this company, I didn't have any source of income apart from working [in] casual construction, which was not regular," said Jeanne, now 24 years old. "When I got this job and started getting a salary, life started getting better."
An Answer for Farmers, a Calling for Youth
COVIFALIRU is improving the accessibility and affordability of veterinary goods and services and has quickly become an important lifeline for cattle keepers and other livestock farmers in Gicumbi.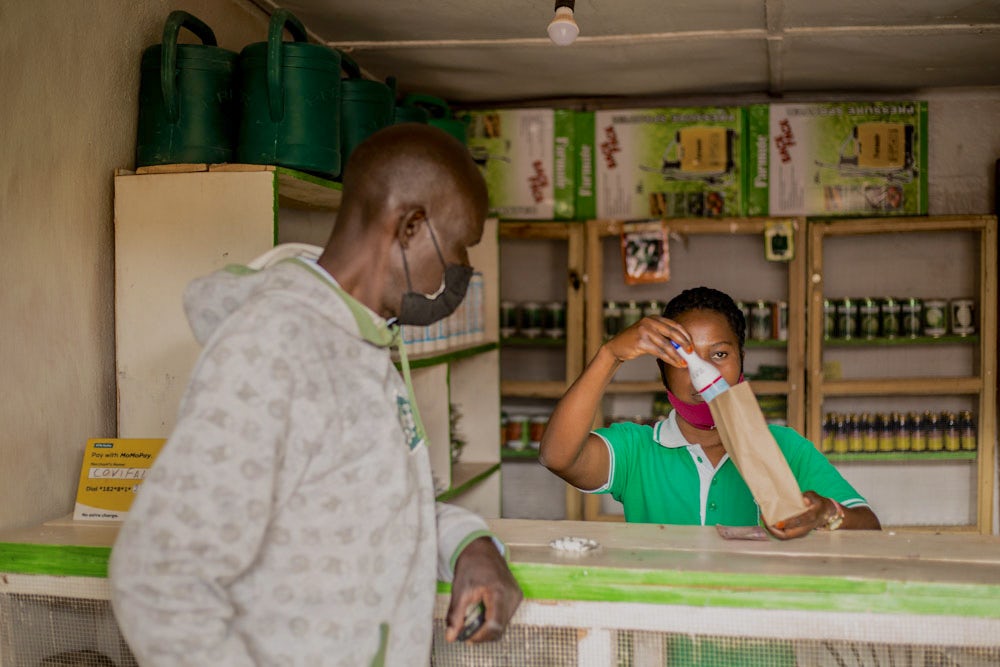 Local options were few and far between before this agricultural support company opened its doors. Farmers in the community would have to travel south to the capital city of Kigali — a daylong journey by foot — to buy what they needed. And when their animals were sick and needed urgent medical attention or treatment, it could take hours — sometimes days — for a veterinarian to arrive on site.
With funding from the Republic of Rwanda and the International Fund for Agricultural Development, Heifer has been working to improve the livelihoods of 41,200 rural farming families like these. We are providing technical assistance to improve milk handling and hygiene, fodder cultivation and animal husbandry, and have trained more than 32,000 people in topics including cooperative management, gender and nutrition, savings and credit, and Heifer's 12 core values for sustainable development. We've also trained 48 animal health service providers to administer vaccines and other assistance to help farmers keep their animals healthy.
"After the training given to us by Heifer, we started thinking on how we can develop as youth and be self-reliant," said Jean Bosco Ngendanzi, 35, who now serves as COVIFALIRU's managing director.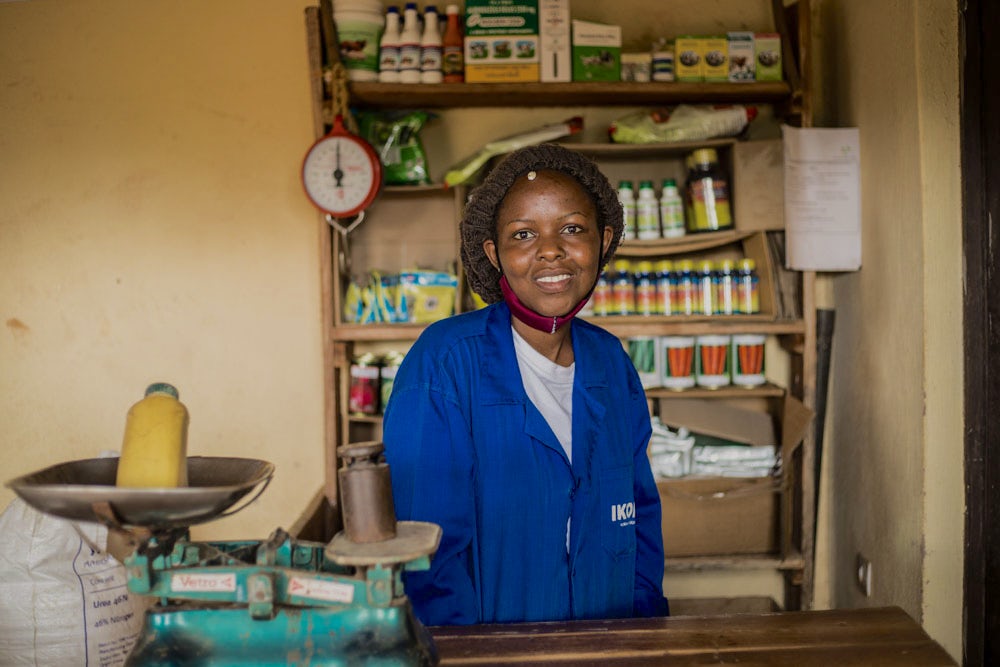 At that time, Jean Bosco and two other entrepreneurs decided to take what they learned and form a savings group with other agricultural professionals. The group became so successful it accumulated Rwf2 million, about $1,938, in savings, raised additional capital and decided to start COVIFALIRU, which stands for "Company of Veterinarians, Inseminators, Foresters, Agronomists, Land Technicians and Irrigationists of Rutare," to offer extension services and sell veterinary medicine and animal feed in the town of Rutare — all in less than two years.
"We want to be the answer to all farmers' needs," said Jean Bosco.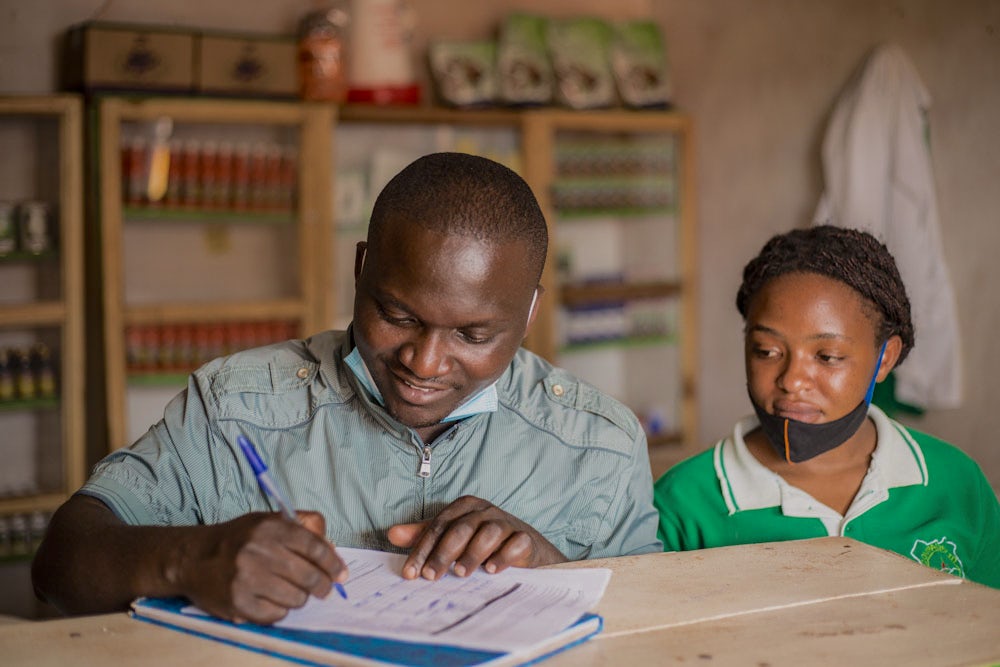 The company has not only provided much-needed agricultural and veterinary support to farmers in the area, but also created life-sustaining jobs and a sense of purpose for young people in the community, like Jeanne and Jean Bosco himself.
"This job has helped me overcome feelings of lowliness," shared Jeanne. "Life is more interesting. I meet many people. I have also learned how to work, and how to manage … money to survive. "
Jeanne has even been able to save money and plan for her future. In 2021, she bought three goats. This year, she bought a pig. Next year, she hopes to buy a cow and continue growing her small farm. She also plans to return to school.
"After getting a job here at COVIFALIRU, my life changed," said Jeanne. "Now I am paying school fees for my young sister and even I plan to continue with my studies next year."
Riding the waves of its own success, COVIFALIRU has opened a second outlet and plans to expand its services to neighboring districts in the near future — creating even more opportunity for young people looking for their next big break.