For Rilli Maya Rai, the day's work begins early.
"We spend about an hour and a half every morning cleaning the shed, milking the buffalo and providing them with good, nutritious feed," said Rilli, a dairy producer and member of a Heifer-supported women's cooperative in Rautahat, eastern Nepal.
Together with her husband, Laxman, the couple rear five buffalo. And they're not alone: There are an estimated 5 million buffalo in the country, and these large bovines are excellent assets for farming families — their milk is nutritious, their size is ideal for the draught power required to till fields and their manure serves as a valuable fertilizer for growing crops.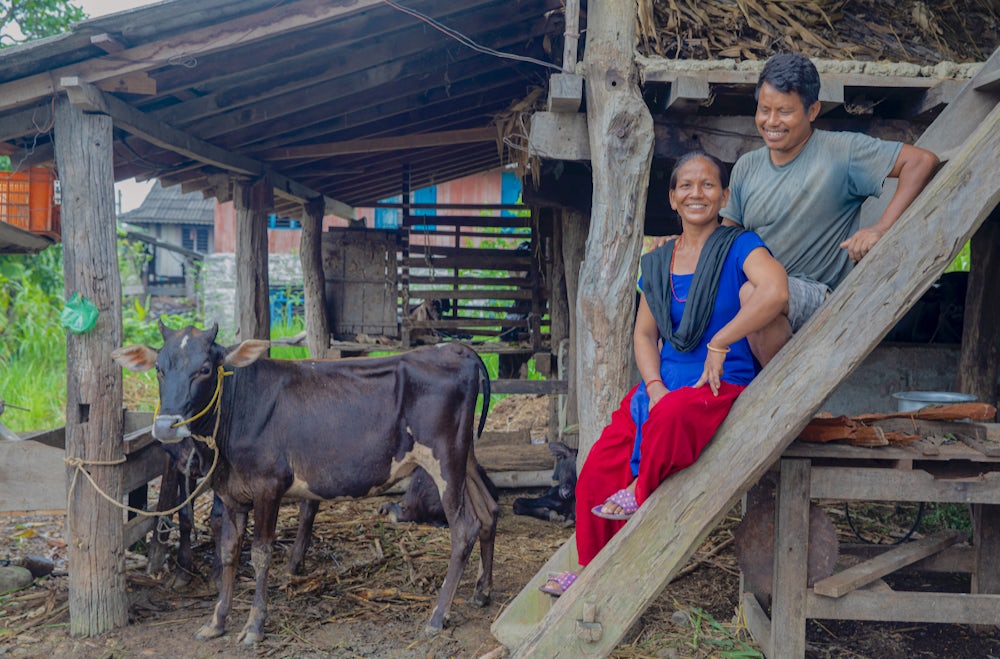 But many farmers contend with low production levels, limited capital to grow their businesses and meager returns for their efforts. This was certainly the case for Rilli despite her dreams of growing her operation — and of being better able to afford the necessities of a dignified life.
Today, with the support of her women's cooperative, Rilli has grown her buffalo herd and improved its milk production. Through training, collective business and an investment in farm infrastructure, she is at the helm of a thriving farm ecosystem, building a future ripe with opportunity.
"I learned how proper care and improved practices can increase the productivity of livestock," said Rilli, who received training on animal well-being and livestock nutrition through her cooperative.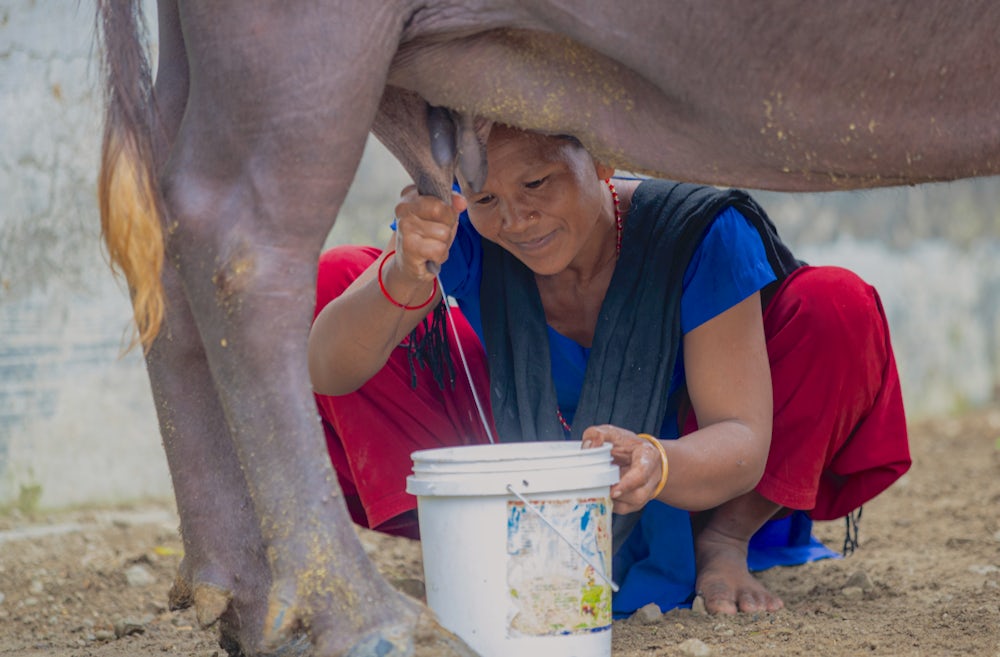 Access to education is critical for farmers to build profitable lives and livelihoods, and the couple realized they could make a decent living with proper planning and care, despite their farm's modest size.
After training, Rilli set to work planting an ample amount of nutritious fodder and forage for her bovines. Like other smallholder farmers in Nepal, she came to understand this valuable link between livestock and farmer well-being — when animals are healthy, well-kept and thriving, so are their stewards.
"When the buffaloes get nutritious feed, they are healthy and produce more milk," said Rilli.
Embracing entrepreneurship, Rilli also began selling mulberry shoots to other farmers in the area to supplement her income. Mulberry, a leafy green and excellent source of fodder for livestock, is in high demand in the region.
"I hadn't even thought that making an earning from mulberry shoots [was] possible," she recalled. Where they are sold, prices are often too steep for smallholder farmers. The cuttings produced by the cooperative are a higher quality and will provide nutritious animal feed at a reasonable price.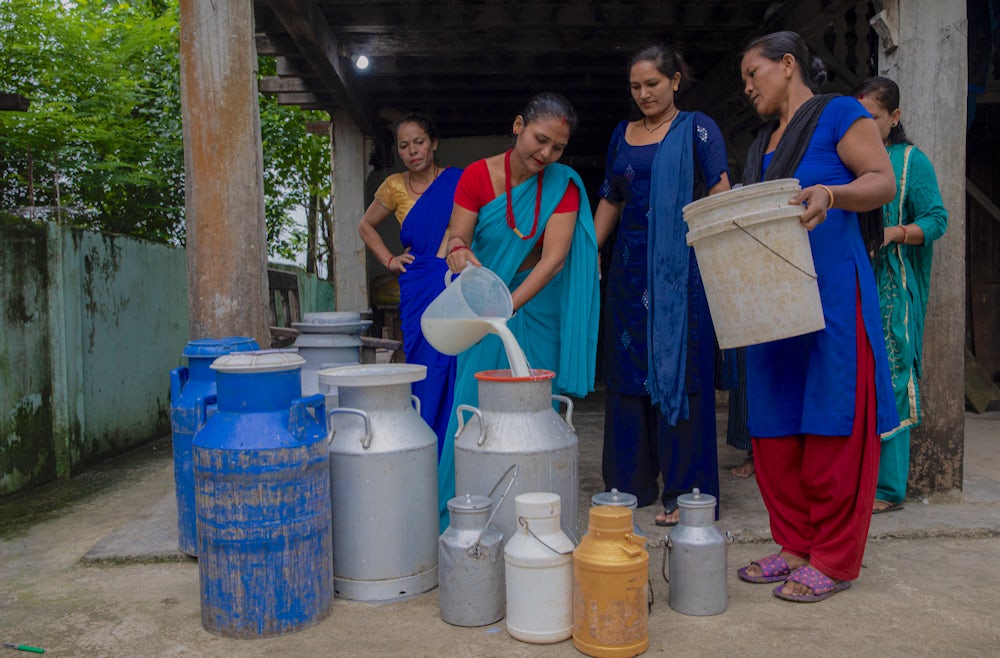 With the support of the cooperative, Rilli and her husband also acquired a loan of $1,500 from a local bank and used the money to add two more buffaloes to their homestead. And a new local milk collection center opened by the women's cooperative means they have a nearby place to sell their milk.
"I couldn't be happier; the collection center is nearby so I don't have to travel long distances," said Rilli, who aims to expand her farm to 20 buffalo in the near future.
"Milk brings me a daily income and having cash in hand feels very empowering."