Environment
Sweet News For Bees and Former Honey Poachers In Rwanda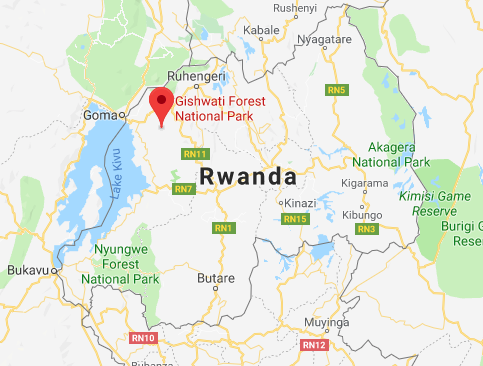 There's good news buzzing out of Rwanda's Nyabihu District for bees, farmers and forest alike! Read the full story from The New Times or take a look at the highlights below.
The Situation
Farmers in Rwanda's Nyabihu district were "poaching" honey by setting up traditional hives inside the Gishwati Forest for wild bees to inhabit.
Not only was this dangerous for the farmers, but this activity resulted in damage to the forest when keepers would use smoke during honey extraction and inadvertently start fires.
Additionally, some of these keepers would also illegally hunt wildlife in the forest to supplement their income and allow their cattle to graze there. To make things worse, the reward for the risks these men and women were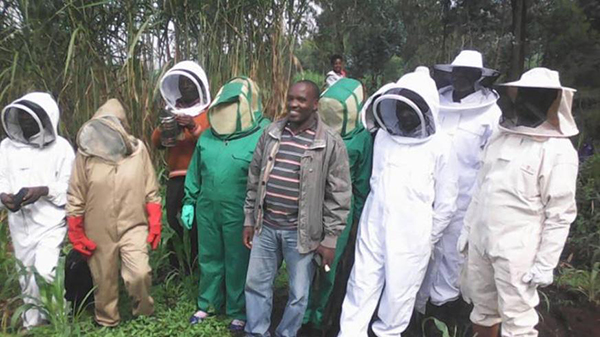 The Solution
To solve these issues for all parties involved (farmers, forest, and bees), the Rwandan government dedicated 6 billion Rwandan francs (approximately 6.7 million U.S dollars) to restoring and conserving the Gishwati Forest and its buffer zone.
Additionally, 1.7 billion RWF of this fund was set aside to create and support projects that would help communities surrounding the forest so that residents could support themselves without illegally hunting or poaching in the protected areas.
356 b

eekeepers who were once reduced to poaching honey for minimal profit,joined together to form the

Nyabihu Beekeeping cooperative Union (NBCU).

More Stories of Success

We partner with small-scale farmers to give them the tools and knowledge to earn a sustainable living while caring for the Earth. Like the members of the Niyabihu Beekeepers Cooperative Union, we encourage producers to form groups, pool resources and work together for a stronger future. Read more sweet stories of beekeeping success here and here.
Through the guidance of environment law officers, these beekeepers now install their hives in the forest's buffer zone instead of the protected area of the forest.

The Benefits
Members of the NBCU have received training on improved methods of keeping bees and now harvest three tons of honey a year.
Through the NBCU, over 1,500 households are earning a living through honey sales and production.
Last season, the union processed 1.9 tons of honey worth about 8 million RWF (almost nine thousand U.S dollars)
According to project coordinators involved in restoring the Gishwati Mukura Forest, at least 10,180 households have benefitted from community projects around the park.