By now, we've all heard about some of the benefits of fitting more plant-based foods into our diet where possible, such as increasing the number of vitamins and minerals we get and lowering our risk for conditions such as diabetes and heart disease. Burgers that "surpass" meat are easy and delicious but shelling out big bucks at every meal might seem like a luxury many of us can't afford. Luckily, there are several less expensive whole-food options that provide plenty of protein to fill you up.
Some of the options below may be more familiar than others, but we promise that with just a few simple guidelines, you'll be cooking (and posting) like a fancy plant-based foodie in no time!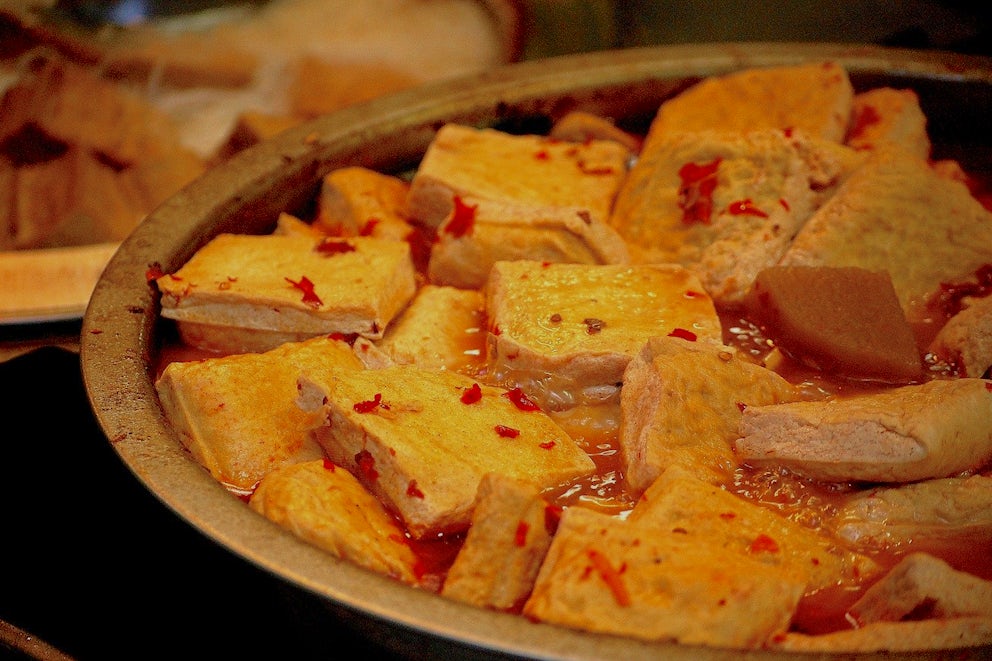 Tofu
What is it?
Tofu is sometimes (undeservingly) maligned as boring and tasteless. But with the right preparation, tofu is scrumptious. Made of pressed soybean curd, tofu has been eaten for 2,000 years!
Why eat it?
High in protein, iron and calcium
Low calorie
No cholesterol
How do I prepare it?
The simplest way to cook tofu is to marinate it for at least 20 minutes, and then either bake it (375° is a good temp) or sauté it in a hot pan. Extra firm is the best type to cook with, while silken or soft tofu is great for puddings, smoothies and more.
How much is it?
$3.00/14-ounce package
Where can I find it?
Produce/refrigerated section
Any other tips?
Removing excess water prior to cooking helps tofu soak up more flavor and brown up and crisp a bit. The best way to do this is cut the block into even slices and lay them on clean towels between two sheet pans. Weigh the top pan down for extra pressure. If you're in a hurry, simply letting the slices drain on a towel will also do the trick.
Google and try:
Tofu stir-fry, tofu banh mi sandwiches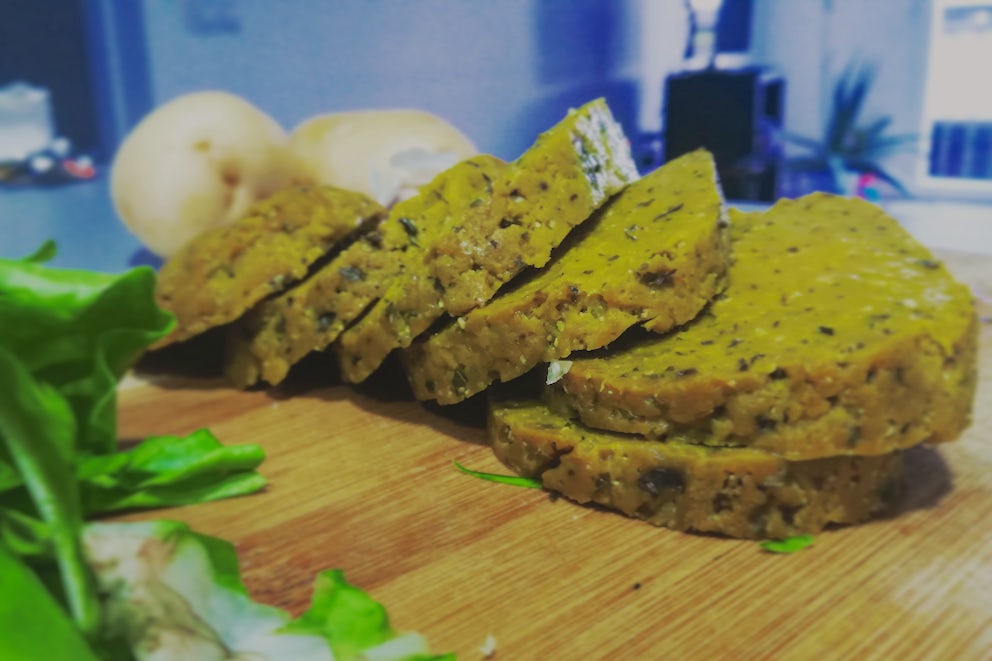 Seitan
What is it?
Used in Asia for centuries, seitan was one of the earliest mock-meat products sold commercially in the U.S. Made primarily of wheat gluten, seitan has a pleasantly meaty texture. You can buy it prepared or make your own using dry wheat gluten.
Why eat it?
The most protein-rich food on the list
Great source of selenium and iron
How do I prepare it?
The easiest method is to fry or sauté the seitan in chunks or in strips like you would small pieces of chicken.
How much is it?
$4.00/8-ounce package (prepared)
$6.00/16-ounce bag (dry)
Where can I find it?
Produce/refrigerated section
Any other tips?
Don't be afraid to play around with spices and other ingredients if you opt to make your own using the cheaper unprepared, wheat gluten. The "dough" is very forgiving.
If you slice seitan into bite size strips and sauté it, it can be a great substitute for chicken strips in your favorite recipes.
Google and try:
Seitan "chik'n'" wings, seitan meat-less balls
Lentils
What is it?
Lentils are a legume that grow in pods on bushy vines, like green peas. There are dozens of varieties of lentils, each of which is generally categorized as either yellow/red, green, brown or "specialty."
Why eat it?
Extremely high in protein and fiber
Very low in calories and fat
High in potassium, folate (vitamin B9) and iron
How do I prepare it?
All lentils need to be soaked, rinsed and simmered in water or broth. Some larger lentils lend themselves better to being cooked and served whole, while others, like standard red lentils cook down to a soupy consistency quite quickly.
How much is it?
$6.00/pound (dry)
Where can I find it?
Dry goods or international section (more varieties can be found at health food stores or international markets)
Any other tips?
Try adding cooked brown lentils to rice or salads, or use them to replace ground beef in tacos, burgers or meatballs.
Google and try:
Lentil burgers, red lentil soup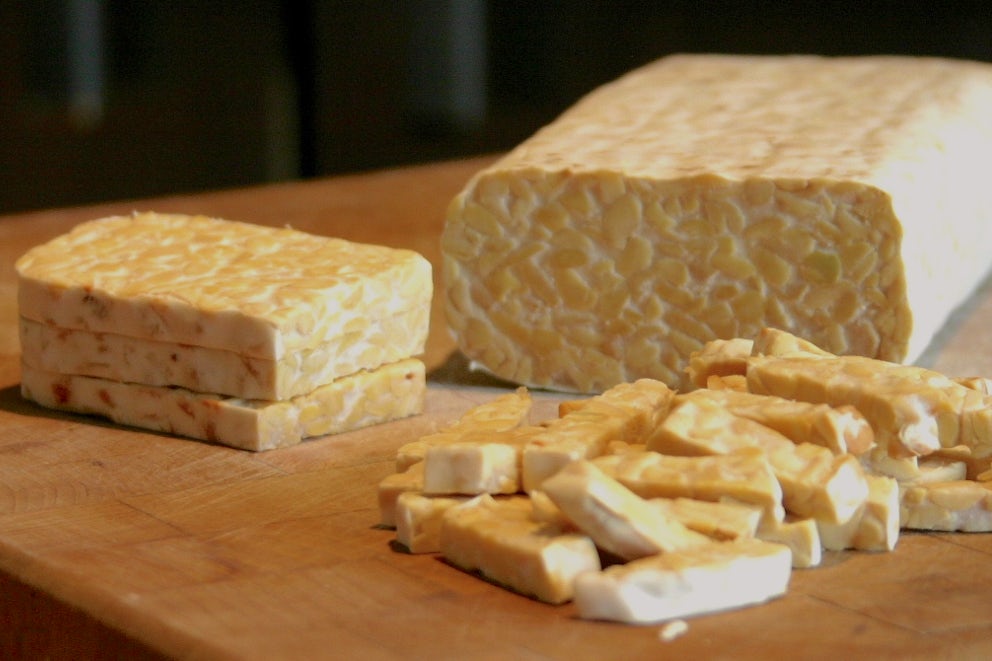 Tempeh
What is it?
Like tofu, tempeh is a soy-based product. However, in this case, the soybeans are cooked and fermented, resulting in a nutty flavor and toothsome texture.
Why eat it?
More protein per serving than three eggs
Rich in B12, a nutrient that is lacking in many plant-based foods
Contains pro-biotics, which are good for the gut
How do I prepare it?
Arguably the best way to try tempeh is to slice it into thin strips or triangles and sauté to add it to stir-fry. It is prone to crumbling, so handle it with care for best results.
How much is it?
$3.00/7-ounce package
Where can I find it?
Always refrigerated, often found in the produce section by the tofu
Any other tips?
A great way to enjoy tempeh is to break it up with your fingers, season it, then bake or sauté it. These crumbles can be added to salads, soups or as a topping for just about any savory dish.
Google and try:
Tempeh tacos, tempeh Rueben sandwiches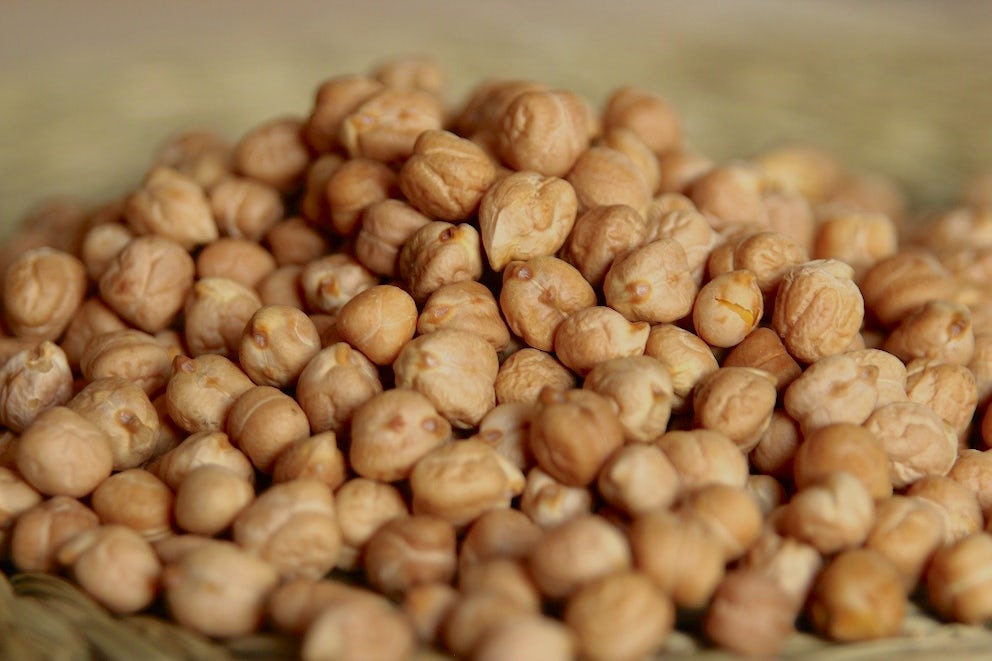 Chickpeas
What is it?
Chickpeas, or garbanzo beans, have been a diet-staple for millennia. Believed to have been cultivated as many as 7,500 years ago, they were one of the first legumes to be grown for food.
Why eat it?
High levels of protein
Excellent source of fiber, iron, B-vitamins and more
Great for filling up and curbing your appetite
How do I prepare it?
Like several other bean varieties, you can buy chickpeas cooked and canned to save time. Alternatively, you can soak, rinse and cook them yourself to save money and packaging. I highly recommend using a pressure cooker to do this.
How much is it?
$4.00/15-ounce can (cooked)
$15.00/pound (dry)
Where can I find it?
Canned or dry goods section (always less expensive in bulk)
Any other tips?
Making home-made hummus is an extremely fun and fulfilling project. Or try tossing cooked chickpeas with oil and spices and then roasting them. Once cool, add these to salads or pop them right into your mouth for a protein-filled snack.
Google and try:
Homemade hummus, roasted spiced chickpeas