Culture
Helping Heifer Makes for Meaningful Mitzvah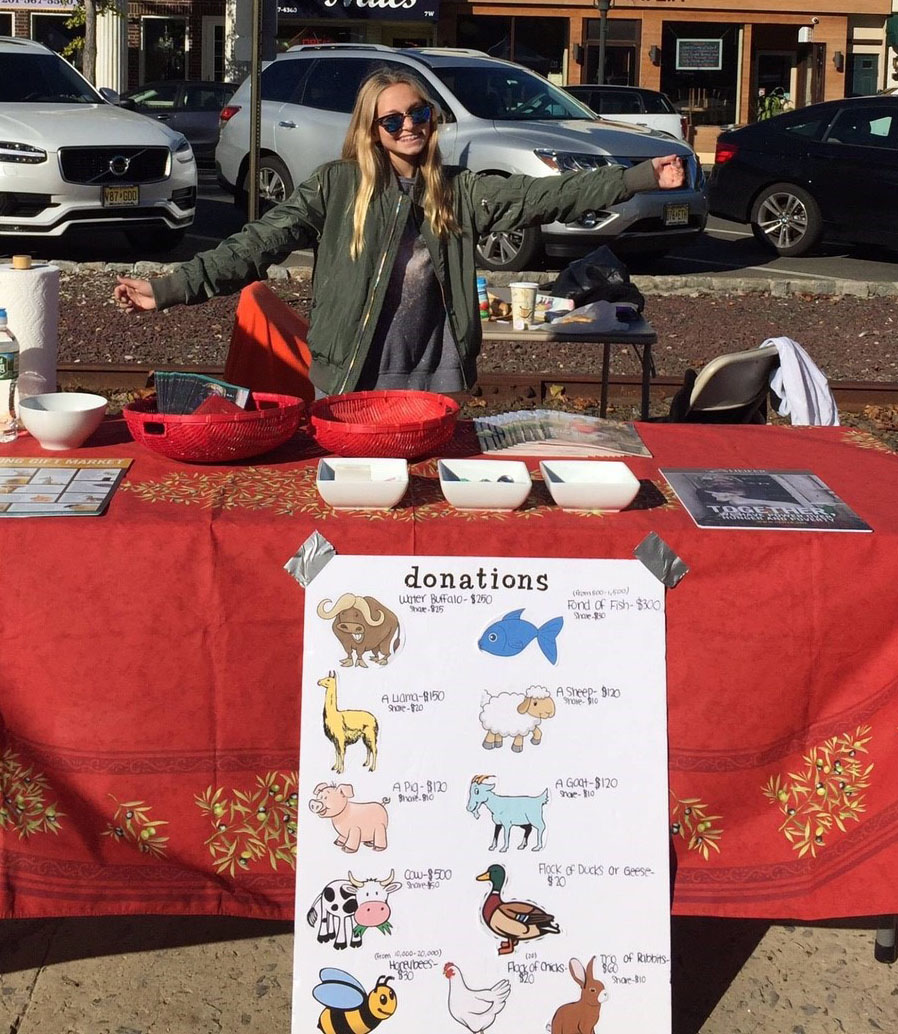 Annika Bergqvist, 13, lives in Tenafly, New Jersey. She is a seventh grader at Tenafly Middle School and a congregant of Temple Sinai in town. From a young age, she held a strong affinity with animals and desire to help people. So when it came time to choose a charity for her Bat-Mitzvah project, she jumped at the chance to support Heifer International.
"I got involved from my Rabbi for my Bat Mitzvah because I wanted to do something that has to do with animals and he recommended Heifer. I love that they treat the animals humanely and at the same time they are helping other people so they are doing two good things at once," she said.
Annika began her Mitzvah Project by reading as much as she could about Heifer. Then she and her mother held a booth at the Tenafly Street Fair to raise awareness and encourage donations. After receiving materials from Heifer HQ, Annika came up with creative ideas of her own, such as passing out animal tattoos to children and making poster board where she could write in donor's names next to the animal they chose, "so everyone to see then more friends are incentivized to donate." Annika shared her booth on Instagram and encouraged her friends and peers to come out. She explained to all ages the mission and work of Heifer and ended up with $900 in cash donations plus online donations-reaching a final total of $1,785.00! Her efforts did not go unnoticed-Annika's booth even made the front page of the local newspaper!
Beyond fulfilling the requirements of her Bat-Mitzvah program, this experience brought new awareness for Annika: "I learned that people who are different from me - their way of life and that it is harder than our way of life. Some people have to work harder to get the food and money they need. It doesn't come as easy as for us. Heifer uses the animals and their resources to help them and treats the animals nicely."
And this is just the beginning. Annika and her mom intend to continue their involvement far past her Bat-Mitzvah. Annika explained, "I want to go back to the Heifer Farm definitely another time because it was really fun. I visited the farm in October with two of my best friends and did the Global Gateway program which was amazing. We plan to go back next April. I will continue to donate money and share it with people."

Kudos to Annika for showing us all the meaning of Tikkun Olam (Repairing the World) as she comes of age in her faith. Mazel tov!


Story by Heifer volunteer Leah Ryan