Through the support of our generous donors, Heifer International has put millions of families on the path to peaceful and sustainable futures. Here are just a few examples of how our gifts of livestock and training have made the world a more peaceful place.
After World War II, we sent heifers do devastated European communities to help them rebuild their lives and their livelihoods. Here a mother in Poland gives her daughters fresh milk.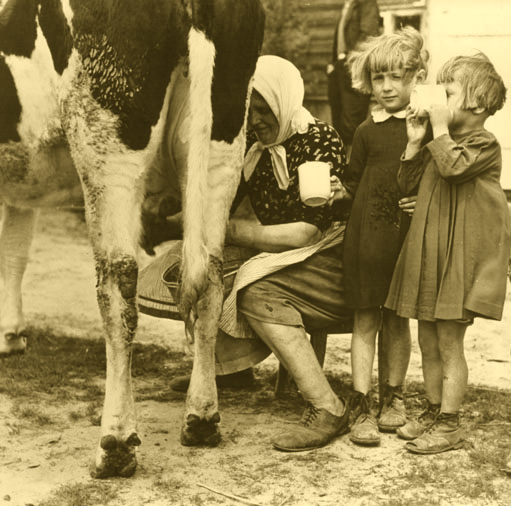 In 1951, with the Korean War still raging, Heifer sent three planeloads of hatching eggs to Korea – Heifer's first "Egglift."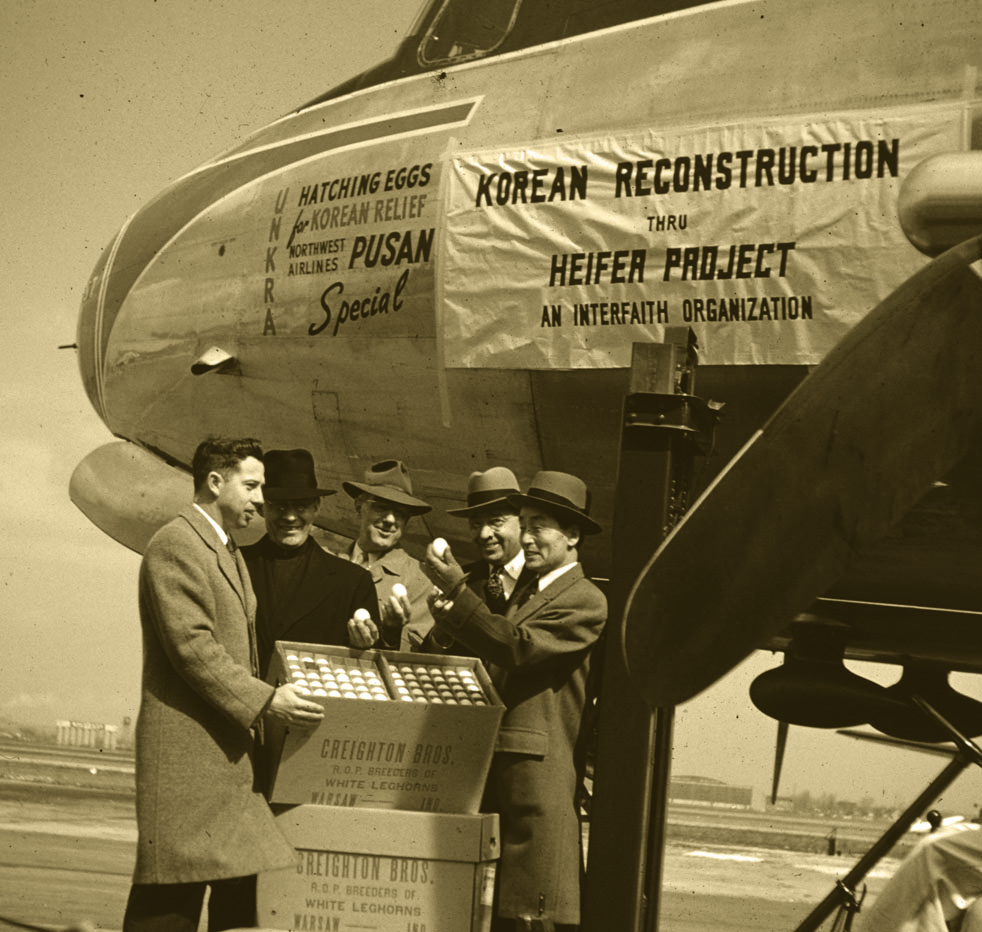 After more than two decades of genocide and civil war, Heifer is helping families in Cambodia by providing peaceful alternatives to lives of violence. Click photo for more Heifer Cambodia stories.
Devastated by genocide, Rwanda has begun its long road to recovery thanks to the "cows of peace" that supporters like you have provided. Pass-ons between Hutus and Tutsis are now common and a shining example of how gifts to Heifer can lead to peace. Click image for more about peace in Rwanda.