Heifergraphic: USA Program
Here in the United States, a child is born into poverty every 27 seconds. Data from the USDA suggests that this results in 1 of 5 children being food insecure, meaning that at any time during the year, a child is hungry because of the household's lack of money and other resources for food. Additionally, the leading causes of death among Americans—heart disease, stroke, diabetes and cancers directly linked to poor nutrition—are rapidly on the rise.
There is a direct connection between economic and physical health and our nation's food system. In communities across the United States some of the critical missing elements to building localized food systems are farmers, businesses, jobs, capacity and infrastructure.
Two significant pockets of poverty in the United States are the Mississippi River Delta in Arkansas and Southern Appalachia. Heifer USA is focusing its work in these two regions, and if you check out the Heifergraphic below, I think you'll see why: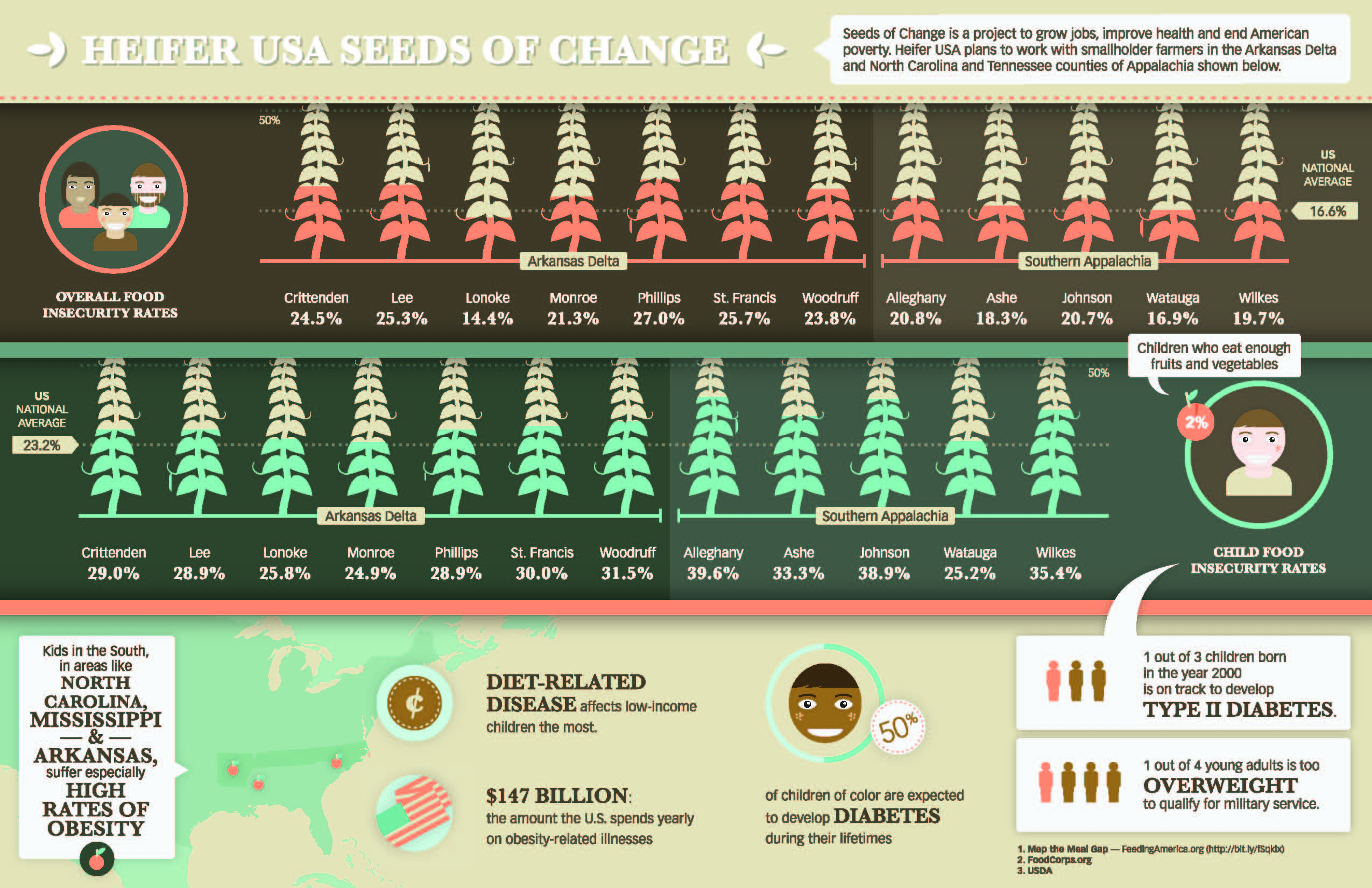 Click Heifergraphic to enlarge.
To help end hunger and poverty in the Arkansas Delta and Southern Appalachia, donate here.