Culture
Two Heifer Project Areas Among Those Feared Damaged By Cyclone Fani
In This Article
Cyclone Fani is the largest storm to hit India in years
The massive storm caused the evacuation and has displaced more than 1 million people
Heifer teams in India are still working to assess the storm's damage to project sites in Odisha
Livestock were killed and animal coops and sheds were damaged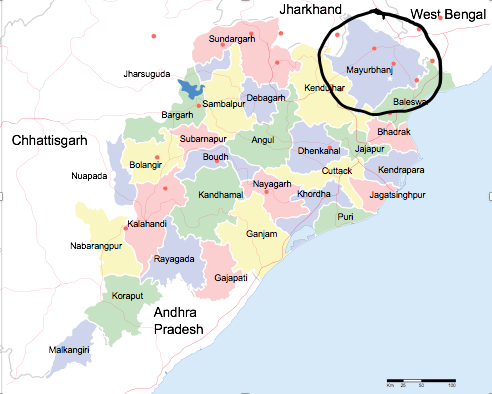 UPDATE: Heifer project participants' gardens and homes were damaged and many of their chickens and goats died in the cyclone that swept across a northeastern swath of India on May 3. The damage is not as bad as they feared, Heifer India staff members reported on May 13 after they traveled to affected areas. A full accounting of damages and losses is expected within a few days.

UPDATE: Two Heifer project areas are among the places feared to have sustained significant damage from Cyclone Fani. The storm, which made landfall near Puri on May 3, has impacted at least 10,000 villages in 50 towns, was one of the biggest to hit India in years.

Heifer is carrying out two projects in the Mayurbhang area of Odisha, a district that has reported major infrasturctre damage. The projects serve 40,500 households. While it is still unclear how many households were affected, we do know participants of the Hatching Hope project in the Unnayan area reported damage to their newly constructed chicken coops. Other reports have said families lost livestock and that goat sheds, chicken coops and kitchen gardens were damaged or destroyed.

Further assessments have been impeded by downed or overloaded communication lines and issues with transportation. We expect to receive more information once field visits begin and will continue to update with the exact nature and cost of the damage as we know more.

GIVE NOW
---
UPDATE: The full extent of the damage from cyclone Fani is yet unknown. Damage to phone lines and blocked roads have made assessments difficult and Heifer teams are still waiting on official reports from our project sites in the region. Engineers are working to restore power supplies and clear roads.

As of Monday, May 6, cyclone Fani has claimed the lives of 12 people in the Odisha region of India. Heifer staff and project participants have, so far, been reported safe.

Many survivors have returned home to find their houses destroyed and their livestock missing or dead. Many staple crops have been decimated by Fani's torrential downpours and winds. Heifer staff are currently on the ground and are pitching in with relief and recovery efforts.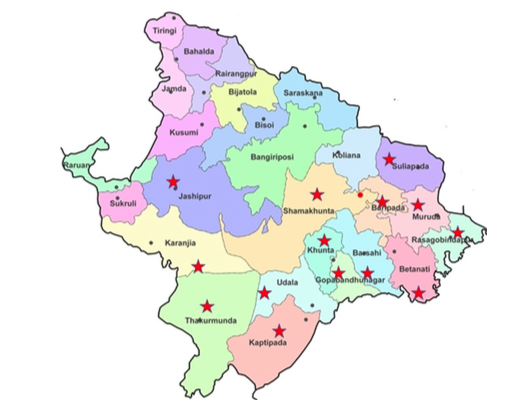 UPDATE: Cyclone Fani made landfall on India's eastern coast at 8 a.m. local time on Friday, May 3. Reports from coastal areas indicate winds reached 120 miles per hour, and that storm surges uprooted trees and washed away houses.
All Heifer International staff members are safe, but so far communication with project participants in rural areas has been impossible. We don't yet know the extent of the damage and injuries at Heifer project sites.
As it headed northeast toward Bangladesh, the cyclone weakened into a very severe storm.
---
Heifer teams in India and Bangladesh are preparing for Cyclone Fani, a massive storm expected to make landfall in the state of Odisha, India, early Friday morning local time, May 3. Our teams on the ground say they fully expect the storm to have an impact on our project work in the region.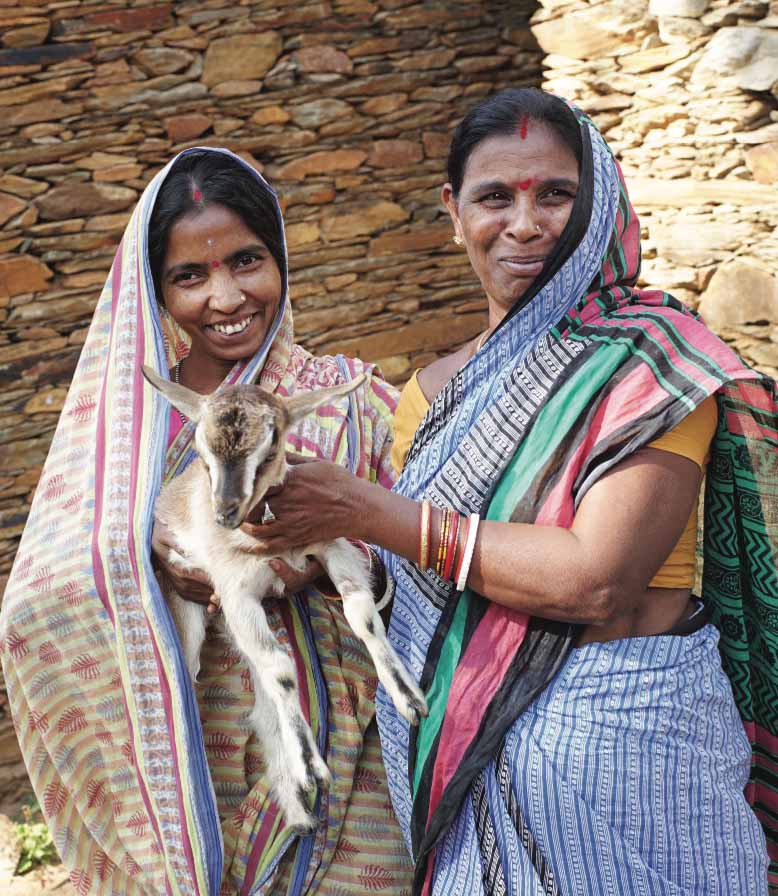 The storm was moving through the Bay of Bengal on a north-easterly trajectory as of Thursday, May 2, and was packing wind gusts up to 120 miles per hour. India was already evacuating nearly 1 million people in the path of the storm as a precaution, though about 100 million people are estimated to be in the storm's path.

Heifer works in three of India's 29 states. In Odisha, the focus includes helping small-scale farmers raise goats and chickens to help feed the country's growing population and provide nutritious food for local communities.

All our work in the area focuses on moving farming families to a living income and creating sustainable markets for their goods. In the face of this looming disaster, it's vital to ensure we get them the support they need to keep their progress going.
Our teams will be updating with more information on our projects as soon as it is available.

*Main image from India Today