In This Article
In Kenya, many small-scale dairy producers lack the technical knowledge they need to earn a living income.
In response to the COVID-19 pandemic, Heifer Kenya is partnering with mobile tech companies to share information with farmers remotely and safely.
Mobile technology brings digital agricultural extension services to rural farmers.
From veterinary services to record keeping, improved management practices help farmers earn a better income.
In Kenya, many small-scale dairy farmers lack access to the resources and technical knowledge needed to earn a living income from their work. Heifer Kenya is partnering with mobile tech companies RetailPay and Farming Tech Solutions Limited to ensure that even the most isolated farmers have access to the agricultural extension services and information that they need to thrive during the COVID-19 pandemic and beyond.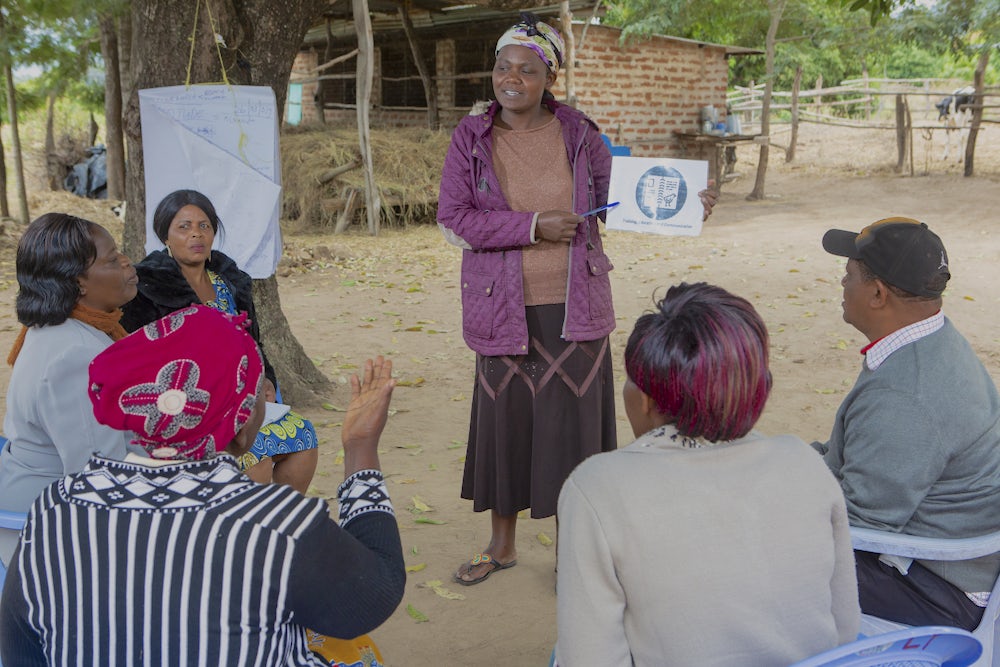 What are Agricultural Extension Services?
Agricultural extension services are typically group trainings designed to bring up-to-date information and improved practices to rural farmers so that they can boost their businesses and incomes. Through the Kenya Market-Led Dairy Supply Chain project, for example, Heifer Kenya is using extension services to bring farmers the information and education they need to increase milk yields, improve milk quality and market milk for sale as well as access the key financial and veterinary services needed to expand their enterprises.
But this kind of training can be expensive and impractical, particularly during a pandemic. Reaching rural farmers has always been a challenge, but the novel coronavirus pandemic and the lockdowns that ensued halted in-person extension services indefinitely and spelled potential disaster for the 30,000 dairy farmers who were working with the project. The project team decided to pilot mobile technologies to serve this vulnerable population. Heifer Kenya is going remote.
Digital Extension Services: The Great Equalizer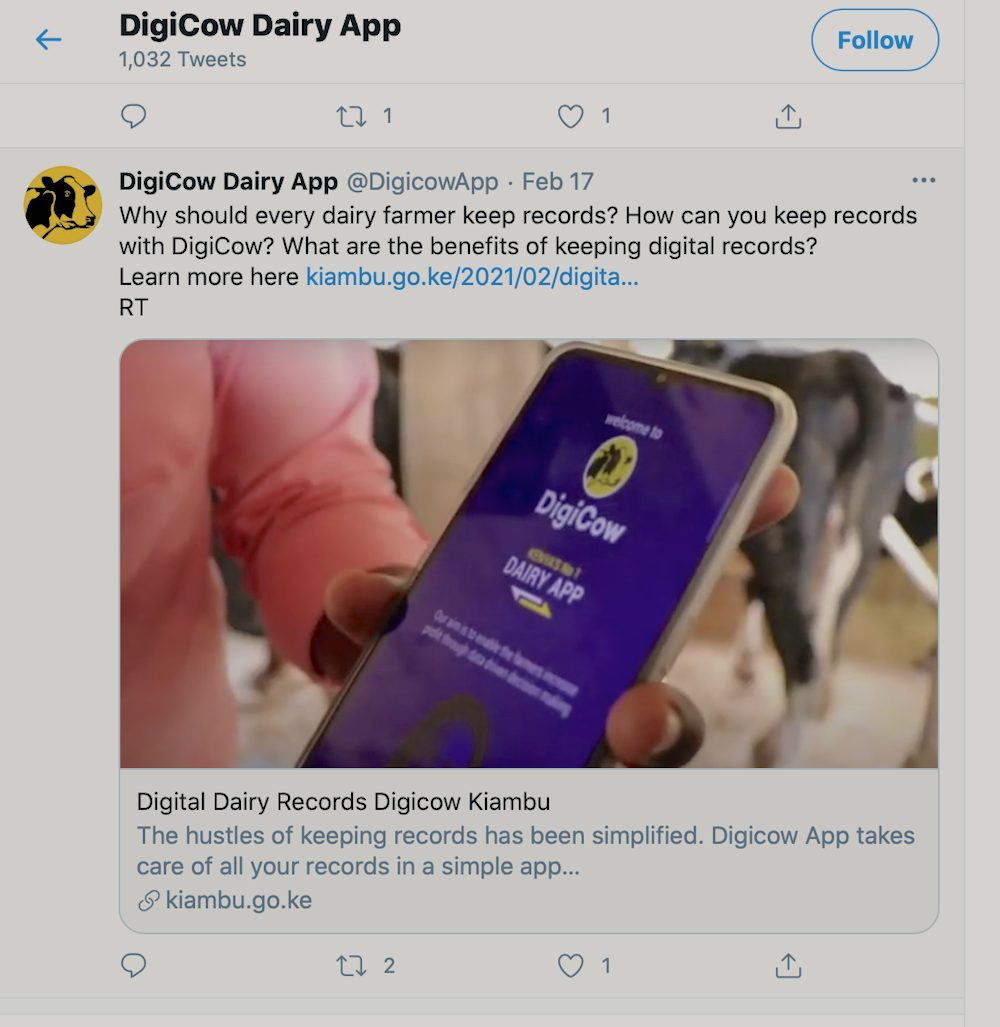 David Ojwan'g, director of programs for Heifer Kenya, is interested in scaling up Heifer's work with rural dairy farmers. He recognizes the limitations of traditional extension services and that innovative solutions are needed in light of the COVID-19 pandemic. "Because of inadequate human and financial resources, meeting in person is not a practical way to deliver advice to farmers in very remote areas, or at scale," Ojwan'g said.
Fortunately, Ojwan'g and his team are no strangers to innovation. In 2019, Heifer Kenya implemented a pilot project with WeFarm – an app that allows farmers to text their questions and receive instant responses and data. Findings from this pilot indicate that 91% of farmers in Kenya have access to mobile devices or smartphones and most of them find time in the evening and during their rest times to catch up with updates and research.
Using their findings from the WeFarm project, Heifer Kenya is partnering with two new companies — Farming Tech Solutions Limited and RetailPay — to make extension services affordable and available for all, starting with Kenya Market-led Dairy Supply Chain project farmers.
Kenyan Solutions for Kenyan Problems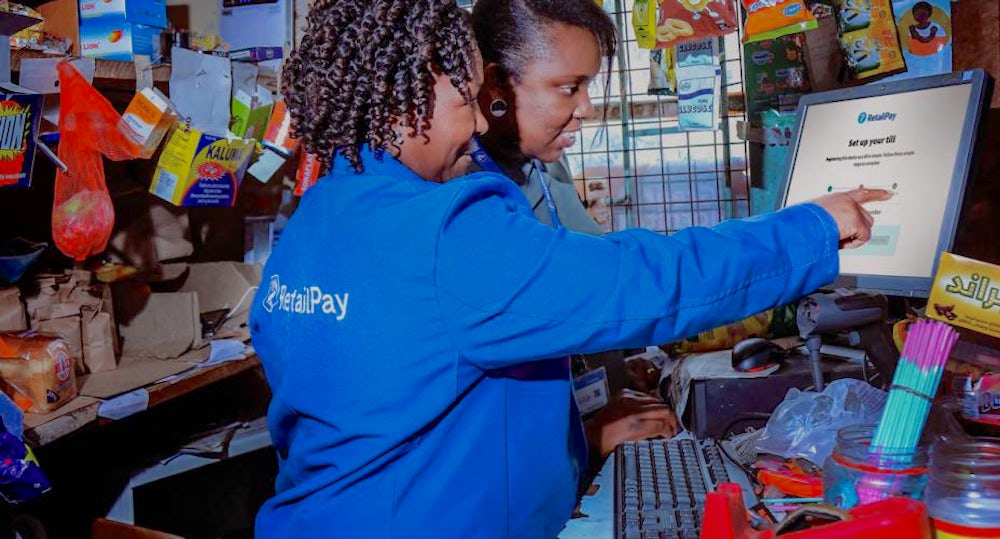 Farming Tech Solutions Limited is a Kenya-based startup that is using their DigiCow Dairy app to give farmers access to real-time data, virtual trainings and access to critical services. The app is free and offers a plethora of services to farmers including:
24-hour access to verified, timely and reliable info on dairy cow husbandry
Farmer chat rooms that facilitate knowledge sharing and networking
Artificial insemination and gestation calendars with reminders of key dates
On-demand, quality veterinary services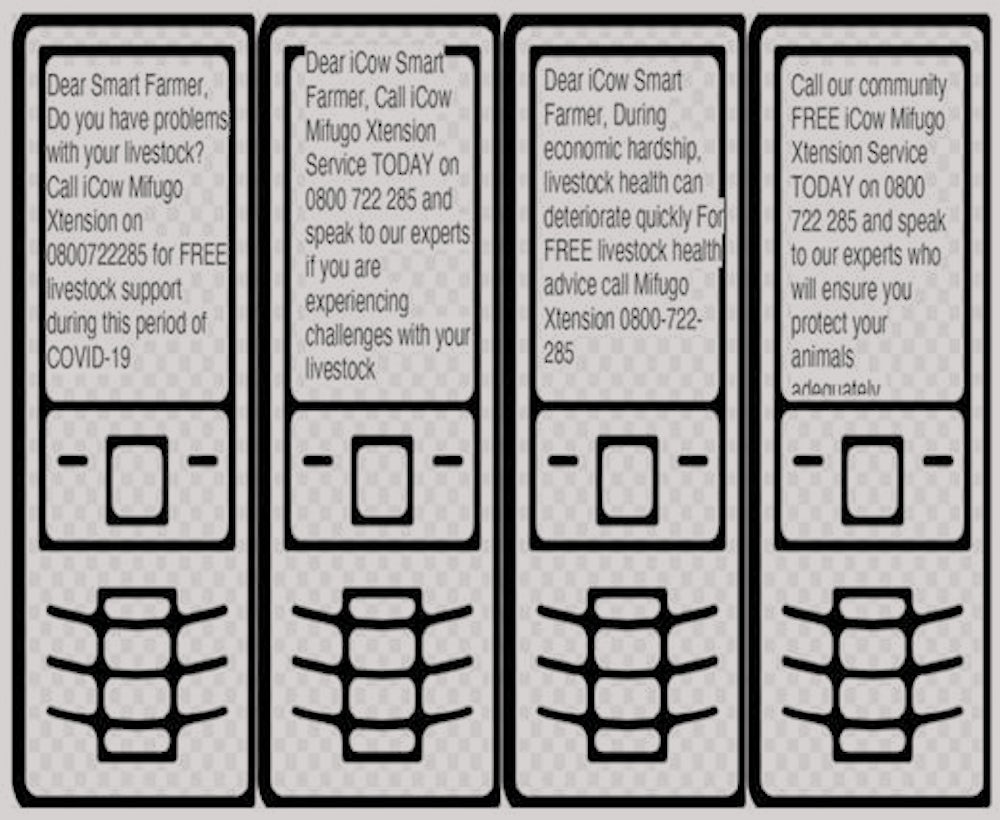 While the DigiCow Dairy app focuses on giving farmers the information and services they need to keep their livestock healthy and increase their milk production, RetailPay focuses on connecting small-scale farmers to markets and strengthening rural dairy businesses by enriching trade through technology. This app is also free and offers services including:
Trustworthy and transparent record of transactions
Developing efficiencies in the dairy value chain
Linking farmers to better markets
Streamlining the interactions between buyers and sellers
The Extension Digitization project is still a pilot. But farmers are being trained on how to use both apps to improve their businesses. Heifer Kenya is working with both vendors to create specific training modules based on feedback from farmers.
Ensure Access to Integral Information and Trainings
Your donation ensures even the most rural communities receive the agricultural training they need to thrive during the COVID-19 pandemic and beyond.