Today, Heifer International is launching a cryptocurrency platform for donations to our work with cacao farmers in Honduras. The tracking and payment system provides donors with an additional medium to give without using a third-party payment provider while also raising the level of transparency.
The donation platform we developed will allow donors to see how their gift is supporting farmers as they harvest, process and sell their products to continue earning a profit and achieve a living income. The use of cryptocurrency can be a more efficient, low-cost, reliable and secure medium of exchange when compared to fiat currencies, such as the U.S. dollar, as year over year cryptocurrency market prices and adoption continue to increase. Heifer has accepted Bitcoin donations since 2016 and currently accepts Ethereum, Litecoin, Stellar and Ripple.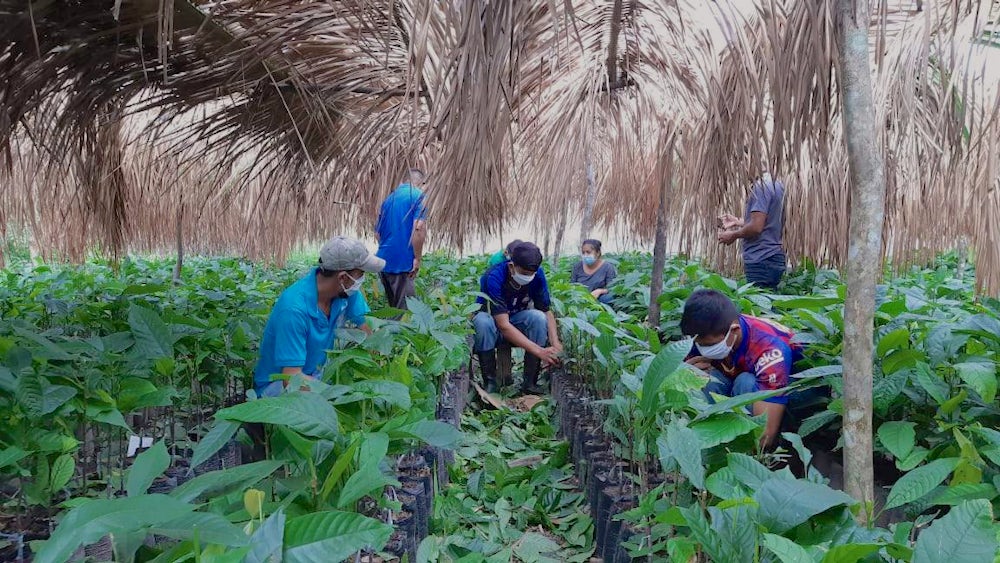 Our new system links to our Chocolate4All program, which connects Honduran cacao farmers to markets and increases their resiliency in the face of climate change. Since the COVID-19 pandemic, Heifer has assisted project participants in processing their own chocolate to sell domestically to offset income loss from movement restrictions that limited access to their regular international buyers.
This new platform expands on our use of blockchain technology, which has been previously implemented in Honduras and other countries where we work to improve access to finance for small-scale farmers. In 2017, we formed a Blockchain Initiatives Team that was tasked with finding new ways to use blockchain to support small farm businesses. In April 2020, Heifer joined the Libra Association, an independent member organization developing a blockchain-based payment system that will support financial inclusion, competition and responsible financial services innovation.
Much of Heifer's long history of success has depended on donor trust. With the additional challenges presented to nonprofit fundraising in light of COVID-19, blockchains build on that trust by removing the need for a centralized record keeper. A blockchain-based tool, like Heifer's cryptocurrency donor platform, helps increase transparency, build trust and effectively change the world together with a new generation of donors. By continuing to provide Heifer donors with innovative ways to give, we are broadening the scope of opportunity for anyone to contribute to the work that we do.
To learn more about Heifer's other blockchain initiatives, contact blockchain@heifer.org.