In Uganda, rigorous lockdown measures have resulted in a low number of COVID-19 casualties but have cost small-scale farmers a huge percentage of their livelihoods. According to Heifer International's recent Uganda COVID-19 Impact Report, the COVID-19 pandemic has negatively impacted the incomes of an overwhelming majority— 97 percent — of small-scale farmers. More than 87 percent of those surveyed by Heifer Uganda reported that their income has been cut in half since March. Men and women who once earned an average of 100,000 shillings ($27) a month are now surviving on a mere $13. And with this loss of income, inevitably, comes hunger. Before COVID-19, 72 percent of the families surveyed ate three meals a day. Now? The majority— 87 percent — can only afford two daily meals at most for their households.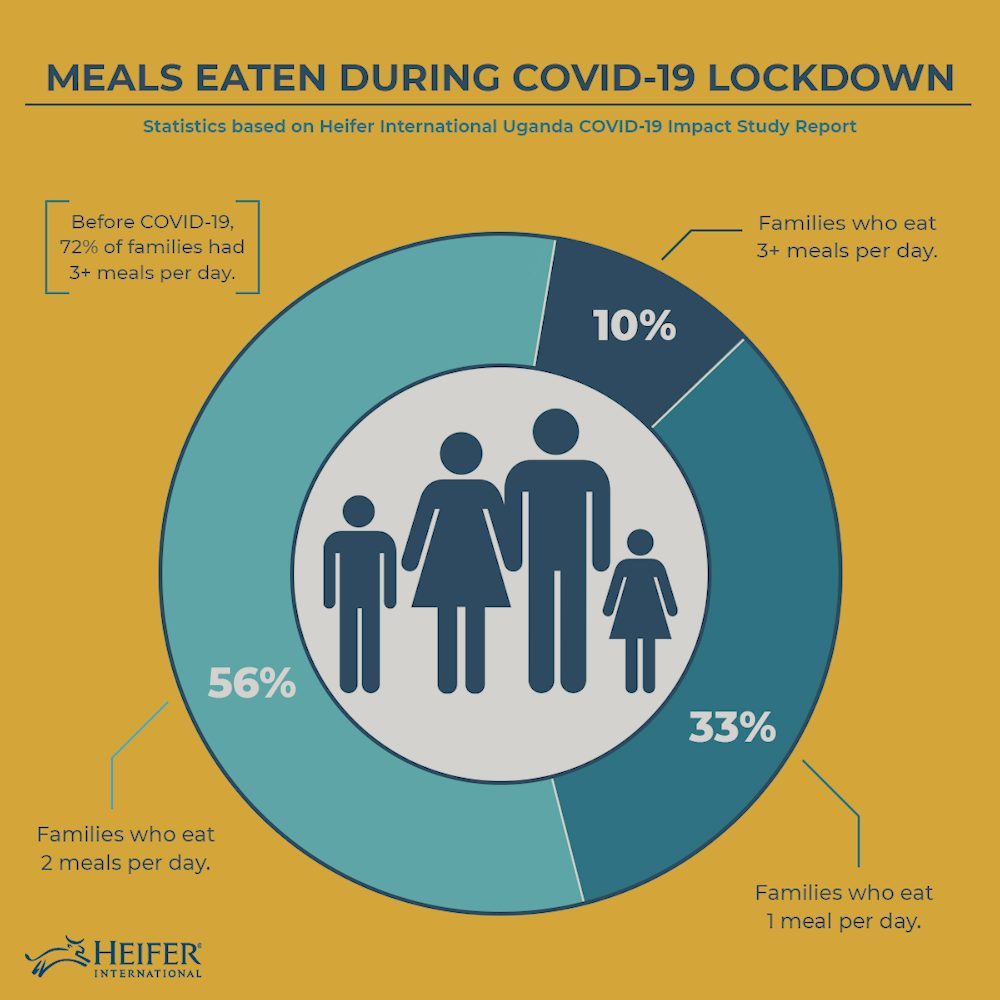 To learn the true extent of the pandemic's effect on the men and women we work with, Heifer Uganda surveyed small-scale farmers in different parts of the country. Their report provides summary findings gathered from 448 smallholder farmers in the eastern, central, and northern regions of Uganda, along with qualitative data from 10 agri-hubs, four small businesses and three district local governments.
Thanks to stringent lockdown measures, Uganda's coronavirus death count is low compared to other nations — the country of more than 46 million residents has only experienced 63 fatalities to date. Unfortunately, these same safety measures (that have only recently eased) have made it incredibly difficult for small-scale farmers and entrepreneurs to earn a living. In March, Ugandan President Yoweri Museveni ordered a country-wide lockdown to limit the spread of COVID-19, including a ban on public transportation, a dusk-till-dawn curfew, and a ban on weekly markets and all nonessential businesses. Privately-owned cars were allowed to operate but with no more than three occupants at a time (including the driver). This meant that producers and poor farmers who rely on public transportation had no way to take their goods to buyers. Many consumers, likewise, found themselves stranded and unable to buy what they needed from their local markets.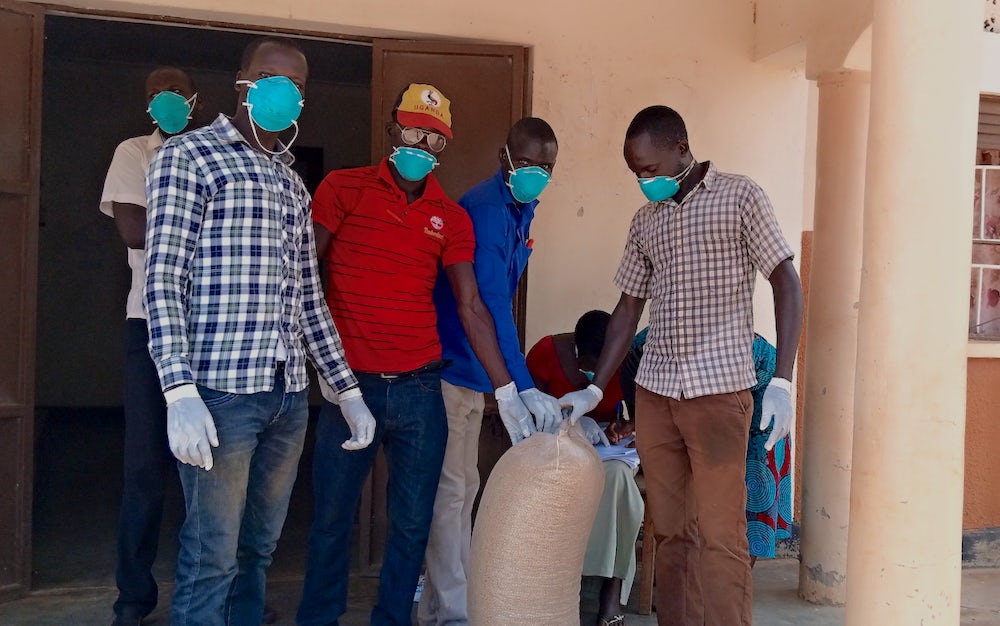 Though farming and other agricultural activities were not restricted by the government during the COVID-19 lockdown, it wasn't business as usual for Uganda's agricultural sector. Seventy-one percent of interviewees told us that they had limited access to essential agricultural supplies like seeds, tools, fertilizer, animal feed and other farming essentials during the lockdown. Because of the mandated closure of nonessential businesses, most of these tools were impossible to find. When they were available, they were so expensive that most farmers couldn't afford them.
To learn further about how the pandemic is affecting Ugandan farmers, read the full report here and spread the word by sharing it across your social media channels.