Nepal celebrates the United Nations International Day of Cooperatives with the rest of the developing world. In Heifer communities throughout Nepal a new wave of cooperatives is promising lasting impacts in battling hunger and poverty and caring for the Earth.
Why cooperatives?
Cooperatives have been marked as one of the pillars for Nepal's economic transformation after it was declared a people's republic; the other two being the state and the private sector. Recent development discourse has also shown keen interest in promotion of community based cooperatives focused on production and market establishment.
How are Heifer Cooperatives different?
Successful cooperatives depict strong cohesion, mutual prosperity and a strong ability to capture social capital. The values-based foundation that Heifer lays through intensive social mobilization has resulted in strong social capital induced sustainability. Under the flagship of Social Entrepreneurial Women's Cooperative Limited, Heifer's cooperatives aim to be value positive, power negative and politically neutral with strong emphasis in capacity building for production and marketing as per market signals and value addition while building institutional capacity and ensuring effective and efficient management. The services provided by the cooperatives will benefit farmers who don't have easy access to formal financial services and lead investment in income generation activities and micro enterprises. The cooperatives will also be in a better positioned to advocate for effective services from the government to small farmers, benefitting more farmers in the longer run. Managed and led by women, the cooperative will create opportunities for other women like them.
How are we doing this?
Fifty-five such cooperatives have been formed throughout Nepal incorporating Heifer families and other farmers in the community who are exploring different agricultural enterprising avenues. One such cooperative is the Laganshil Social Entrepreneurial Women's Cooperative in Shaktikhor. With close to 300 members in and around the area, the cooperative specializes in goat farming. Goats are the most preferred meat in Nepal with the country importing a major chunk of its consumption from India. Smallholder farmers, although capable of ramping-up production to meet growing market demands, are limited from commercial markets and necessary capital. Laganshil cooperative has ventured to strategically increase production from individual farmers and sell to consumers directly and indirectly acting as a marketing entity, hence bridging the gap between producers and consumers and ensuring the producers a decent share of the profit.
What are the ripple effects?
Now Laganshil cooperative is incorporating smallholder farmers from surrounding villages like Siddhi, which is cut-off from any market, to ensure they have a channel to sell their produce. The cooperative will partner with private and public banks to assure the flow of capital, will have a stake in channeling the various factors of production, in their case, feed and fodder for the goats and will liaison with government and non-government development partners. "We are doing what each goat farmer in every household spent a decent amount of time engaging in. It benefits all when these things (market access and access to factors of production) are managed by one entity. Our aim is to make Laganshil cooperative the go-to place for meat goats in the region," said Chammi Magar, the President of the cooperative.
How will this be sustainable?
When farmers get a fair share in market profits, it not only ensures food security but also encourages small enterprises that are paramount to a healthy economy. With its strong values-base foundations, these cooperatives will put social values into commercial enterprises making it both socially responsible economically viable. Cooperatives in Chitwan and Nawalparasi have already been united into district unions who are influencing district level policies and coordination that favor smallholder farmers. These district unions are already voicing the needs of small holder farmers and shaping the landscape so that they are not left behind when the country moves forward economically. This is crucial to battling poverty in Nepal where 80 percent of the population are directly or indirectly dependent on agriculture in the country. "I hope someday we will have good profits from goat farming so my children don't have to leave the country to get jobs," said Ganga Magar. Her hopes are similar to the hope of thousands in Nepal.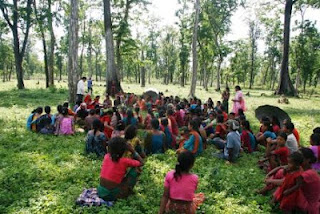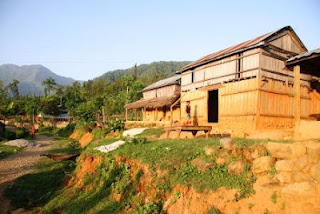 Read more about how Heifer International uses cooperatives in our work around the world.