Decorations, gifts, wrapping, potlucks, travel. The holidays can be great fun, but showing up for holiday fun with bells on while also keeping a handle on waste is really, really tough. Here are a few suggestions for more festivity with less waste.
Handmade holidays
It's fun to get creative with your holiday décor and replace some of the plastic decorations you might otherwise buy from the store with homemade projects.
Pomanders are beautiful decorations that smell like distilled holiday spirit, and they be as easy or complex as your skill and time allows.
Making a holiday wreath is a little more challenging, but it's amazing what you can make out of organic material in your own backyard.
Not a crafter? That's okay—you can still participate by buying handmade instead of factory-made. Take a look at how alpaca wool transforms from animal fuzz to knitted masterpiece in Ecuador for a whole new appreciation for handmade goods.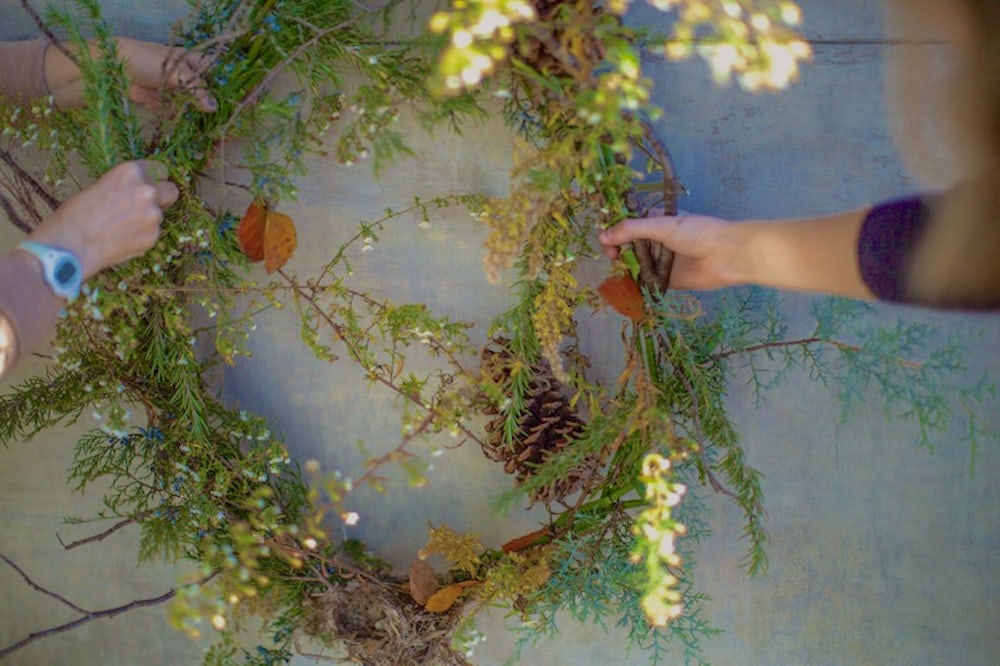 Don't stress, buy less
As awareness of more and more recycling challenges arise, experts tend to agree on this principal: If you want to reduce your waste, the best thing you can do is simply not buy more stuff in the first place.
How can you give presents without buying stuff? Donating in honor of someone on your list is a perfect way give someone a meaningful gift without negative environmental impact.
Real or Artificial Tree?
Christmas trees are central to many families' celebrations of the holidays. Which is better for the environment? The NYT breaks it down in this helpful guide, but the bottom line is: if you're getting a real tree, try to buy as local as possible. If you prefer artificial trees, make sure you reuse it for a few years. If you follow these best practices, you're okay either way!