Fruitful Partnership Between Armenia and Poland Leads to Tangible Results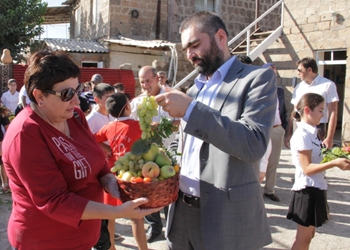 Prepared by Knarine Ghazanchyan | Program/Training Coordinator | Heifer Armenia
Translated by Emma Sargsyan | Media Coordinator | Heifer Armenia
There is nothing better or more pleasant than friendship.
Taking friendship out of your life is the same as
depriving the world from the sunlight.
-Cicero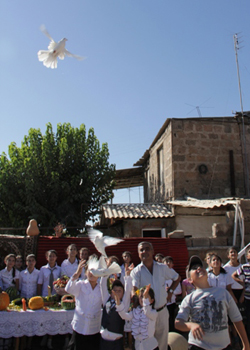 Heifer Armenia, in partnership with Heifer Poland, launched a new program in two regions of Armenia that was celebrated with opening ceremonies in each region. The Supporting Agricultural Value Chains in Armenia, which hopes to increase market access for the poor, includes the fruit project in the Lukashin community of the Armavir region and the milk project in the Gargar community of the Lori region.
The program, launched within the framework of the Polish Development Cooperation of the Ministry of Foreign Affairs, provided the Lukashin region with a fruit and vegetable refrigerator, a fruit drying unit and a fruit cutting facility.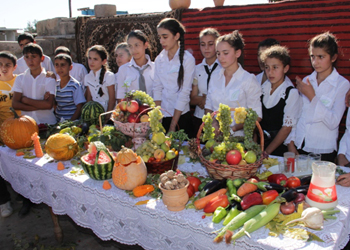 The Lukashin community organized the fruit project's opening ceremony, which was held Sept. 25, 2012. Vardges Davtyan, President of the Lukashin Farmers' Association led the ceremony with help from Heifer's YES! Youth Club members. The management of Heifer Armenia and Heifer Poland, as well as representatives from the Polish Embassy in Armenia, attended. Everything in the community contributed to the spirit of the ceremony: the wonderful smell of fruit in the autumn air, the touching speeches of the participants, music and the celebration tables full of the goods of autumn. To end the event, white pigeons were released to fly over the area as a symbol of peace and friendship.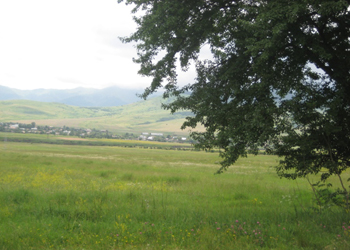 The milk-collecting project in Gargar held an opening ceremony the following day. Representatives from the community, Heifer Armenia, Heifer Poland and the Polish Embassy attended. After the speeches, guests cut the red ribbon and the children of the village sang in Polish. Everyone was indeed impressed with this. Next, a presentation was made on how Heifer had changed lives in Gargar–another impressive part of the event.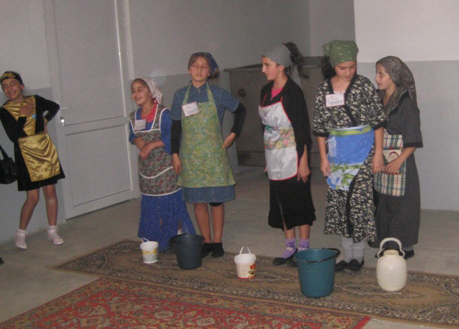 As we Armenians love to mention and are quite frequently proud of, there is no ceremony without a good feast. Guests ate delicious Armenian barbecue, grilled chicken and an array of tasty homemade dairy products. The dessert was no less delicious–homemade honey right from the beehive.
This is how friendship among nations turns into something really tangible, this time serving the development of small farmers in Armenian villages. Heifer has indeed done a great job with its loyalty to the people in the community and the mission to help the less-developed parts of the world through agricultural assistance.