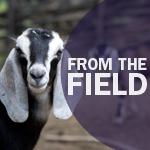 This weekly post shines a light on a handful of stories from Heifer.org's "From the Field" section.
Because the Earth sustains us, environmental responsibility is of the utmost value to Heifer International. Improving the environment, one of Heifer's 12 Cornerstones for Just and Sustainable Development, means that our projects do not contribute to soil erosion, increase pollution, or cause or worsen environmental problems. Rather, Heifer projects have a positive impact on biodiversity, local wildlife, watershed conditions, sanitation and soil fertility.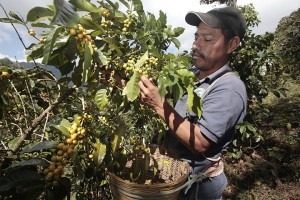 Heifer tailors its projects to work with the local environment, creating projects that enrich it and can thrive in that region's conditions. In Central and South America, Heifer has organized its projects around regional conditions. In the Andes, for example, project participants raise camelids, using them as draft animals and harvesting their wool. These domesticated creatures thrive in the local conditions, and their padded feet don't damage delicate mountainous foliage. Similarly, Heifer works with farmers in dry forest areas, teaching them to grow crops while avoiding soil erosion, increasing soil fertility and maximizing water resources. We also work with coffee, coca and cardamom farmers in our Americas-area programs. Working with a region's environmental conditions ensures that the land will be productive for its future tenants.
Heifer Armenia and the Center for Agriculture and Rural Development's (CARD) joint program works with farmers to breed cattle in the Syunik region. The organizations choose to work in the Syunik region because high-quality grass for animal feed is abundant, while in other communities, such as Armavir, Lori, Ararat and Shirak, securing feed is a problem.

Heifer Armenia's YES! Youth Club Student Avet Grigoryan decided to launch a garlic business. The 16 year-old surveyed the land available to him. He consulted his uncle, also a garlic producer, who advised him to find sandy soil to plant in. After learning about Heifer's Cornerstones, Avet knew that finding a patch of sandy soil would mean that his plants would thrive and that he wouldn't have to use large amounts of chemical fertilizer and pesticides. He found that the soil at his home was unsuitable for growing and used his grandfather's plot to raise his crops.