Editor's Note: The following post is by Heifer Ranch volunteer Danielle Alleman. Stay tuned for our upcoming Heifer Blog series in 2013, Volunteer Voices.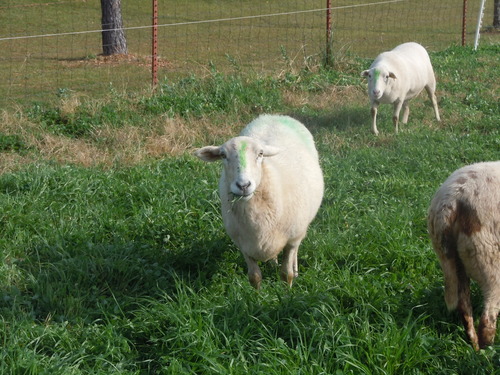 What are all those lime green lines on our sheep's heads you ask? It means they are pregnant! Each and every one of our sheep had an ultrasound recently, and the news is in. We have 89 sheep pregnant at the moment, which means in the spring, BABIES. Lots of them.
This past October our livestock crew worked hard synchronizing, sorting, and supervising each of our 90 female sheep, or "ewes," to get ready for the breeding season. Not only did we want all of our sheep pregnant, but we also wanted to make sure that they were going to lamb one specific weekend in March.
Why you ask?
Women's Lambing Program!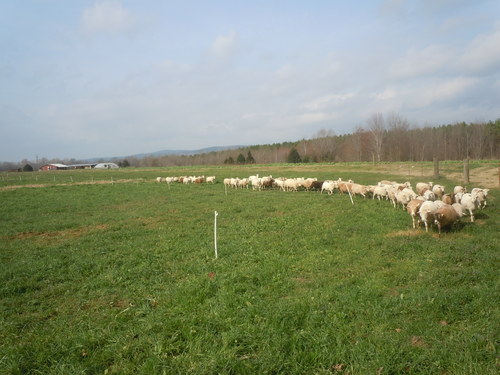 Women's Lambing is a program that happens each year here on the ranch and it is exactly what it sounds like – women from all over the country come to experience lambing and the miracle of birth, all while learning about sheep, farming, and Heifer's mission.
Although the program does not run until March of next year, the livestock team has been planning for this week for months. Three weeks of hard work went into this process, so that after the sheep's five-month gestation period, we can have lambs for everyone to see! This is just one of the things that the livestock volunteers are responsible for, and one of the ways that Heifer is able to raise money and provide a worthwhile experience to the participants of this program.
Interested in learning more? More information on the Women's Lambing Program can be found here.