Culture
Five Things You Can Do for Hunger Action Month
In This Article
September is Hunger Action Month.
Feeding America started the month in 2013.
Find ways you can help alleviate hunger this and every month.
September is Hunger Action Month across the country. Feeding America started Hunger Action Month in 2013 as a way to engage Americans in alleviating hunger. The organization's mission is to end hunger in the United States, and that's definitely a mission near and dear to our hearts. So we've got a handful of ideas to get you involved in the cause if you're not already.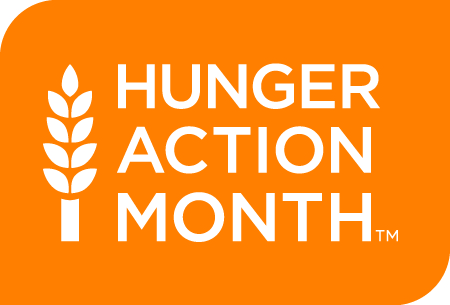 1. Learn about hunger in the United States. In 2017, despite living in one of the wealthiest countries in the world, 40 million Americans struggled with hunger. Children accounted for about 30 percent of the total. You can learn more about how hunger affects people in the U.S. on Feeding America's research page.

2. Support your local food bank. Feeding America supports a network of 200 food banks that distribute more than 4 billion meals a year. Find your local food bank and contact them for more on donations and volunteer opportunities.

3. Start a food drive. Get your workplace, school or religious group in on the act. Make sure to contact your local food bank or pantry first to see what needs they have.

4. Volunteer to teach a cooking class. Cooking Matters offers cooking classes to low-income families across the country. The classes cover meal preparation, grocery shopping, food budgeting and nutrition, and you can volunteer to lead or assist.

5. Contact your elected officials. Let the people representing you know what kinds of actions you want them to take to support hunger alleviation in the U.S.