Do Something Different this Father's Day
The first Father's Day was held at a YMCA in Washington in 1910 by Arkansas-born Sonora Smart Dodd. She was inspired by her father, who was a single parent raising six children. Although Father's Day was celebrated for the next few years, it wasn't until 1972 that
Father's Day became the national holiday we know today.
Learn more about giving a Father's Day gift from Heifer International.

Father's Day is right around the corner. Many of us rush to the store at the last minute, searching through clearance-rack ties for the perfect gift to give the father or father-figure in our lives.
But this Father's Day, why not do something different?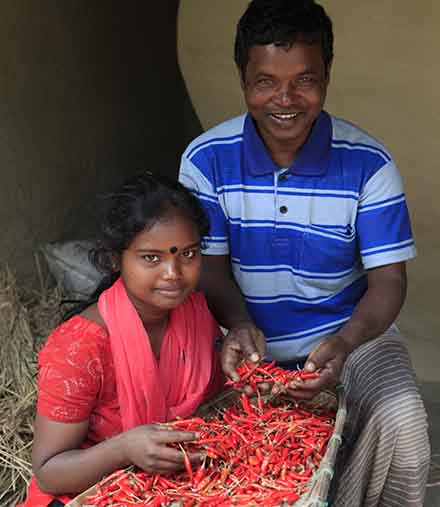 Most of us are lucky enough to have fathers who can provide for us and our families. However, many fathers around the world cannot do the same. They struggle to provide their children with good, nutritious meals and work all day only to earn a meager income.
A donation to Heifer International can help a family in need, whether it is providing them with a flock of chicks or a full-sized heifer. Not only do these animals help families with their food and income, but they are also passed on to other families in their community.
This Father's Day, give a father across the globe the chance to feed and provide for his family.