In This Article
Author Pat Rothfuss started Worldbuilders in 2008 to raise money for nonprofits that do good work.
In that time, Rothfuss' organization has raised more than $10 million for Heifer.
This year's fundraiser starts December 1, runs through December 15 and includes lots of prizes.
In an interview with Heifer, Rothfuss talked about Worldbuilders, what it means to be a geek and much more.
Since 2008, Worldbuilders — an organization started by New York Times bestselling author Patrick Rothfuss — has raised more than $10 million for Heifer International. This year's 15-day holiday fundraiser, which starts December 1 and once again supports Heifer, continues to be a force for good. But despite Worldbuilders' success, Rothfuss says the whole thing kind of started on accident.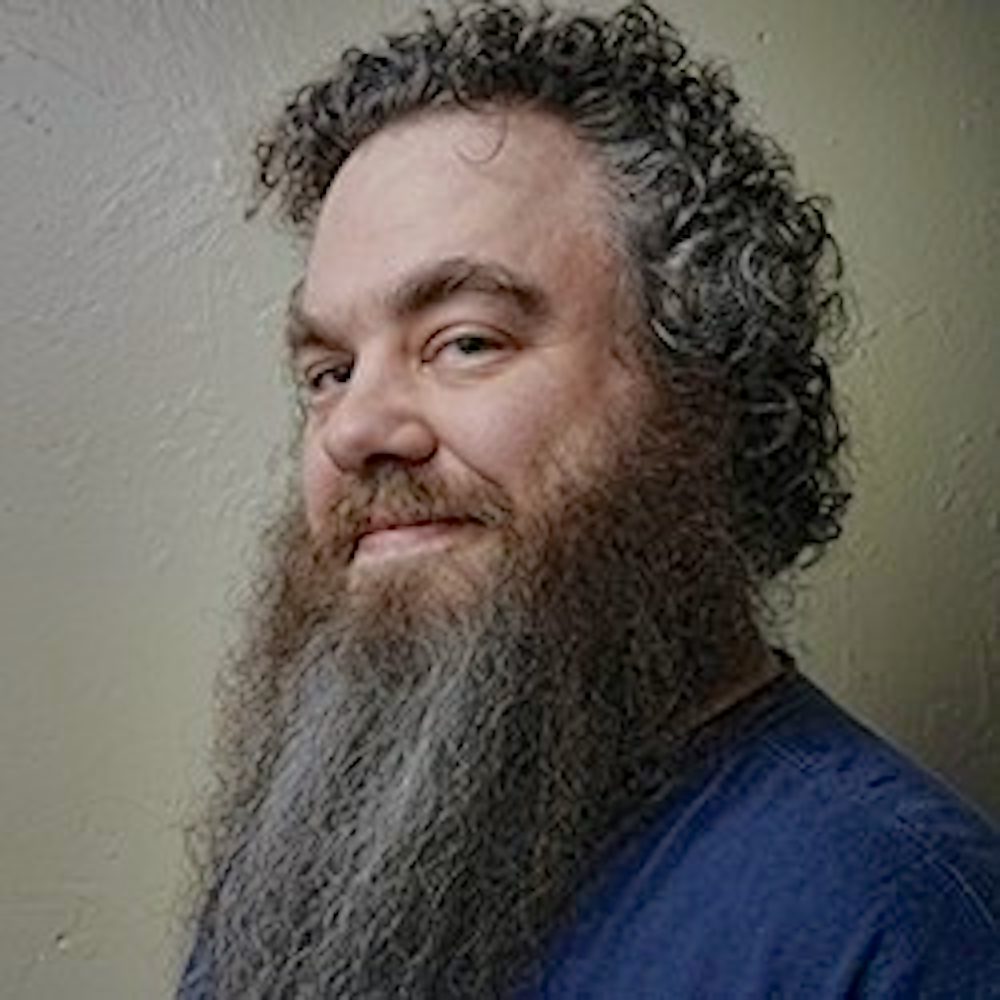 Recently, I talked with Rothfuss on his Twitch stream, and we covered a lot of ground — from the connection between reading and empathy to what it means to be a geek to the immense joy he finds in storytelling with his two sons. But we started with the origin story of Worldbuilders, which harnesses "the collective power of readers, authors, gamers and geeks of all creeds to champion smart charities."
About a year after publishing fantasy novel The Name of the Wind, Rothfuss was driving and listening to public radio, when he heard the station's annual fundraising pitch. "I remember thinking, I wish I had the money to do that," Rothfuss said, "and I was like, wait, I'm published now, I've paid off my credit card, I just made a foreign sale … I can put money into this thing that I love. I literally pulled over to the side of the road and called and donated, and I had this real good feeling."
The author had also recently come to the realization that his blog drew in tens of thousands of readers, and he felt that might present an opportunity. "It occurred to me that I could do something other than just self-aggrandizement and pandering to my own ego," he said. "Maybe people would like to do a charity with me."
Shortly after on his blog, Rothfuss wrote that he would double any donations readers made to his favorite nonprofit, Heifer International, for a month. He said he was unsure if anyone would donate, but it only took two days to hit his $5,000 goal. So he raised the goal to $7,500. When that was quickly met, he raised it again, to $10,000.
To support raising donations, Rothfuss gave away signed copies of his book and other prizes. Other authors, like Neil Gaiman, noticed and asked if they could contribute giveaways for the fundraiser as well.
"It just snowballed," Rothfuss said. "At the end of it, people had donated over $50,000. I matched all of it, and it used up all my money. It was a good feeling. It was a real good feeling."
Unfortunately, donating the entirety of his money did have consequences. Rothfuss said, he was unaware at the time that taxes are not taken out of book royalties. "That was a very near miss, I almost went to jail for not paying taxes and stuff," he said. "But I've done dumber things for not nearly as good reasons."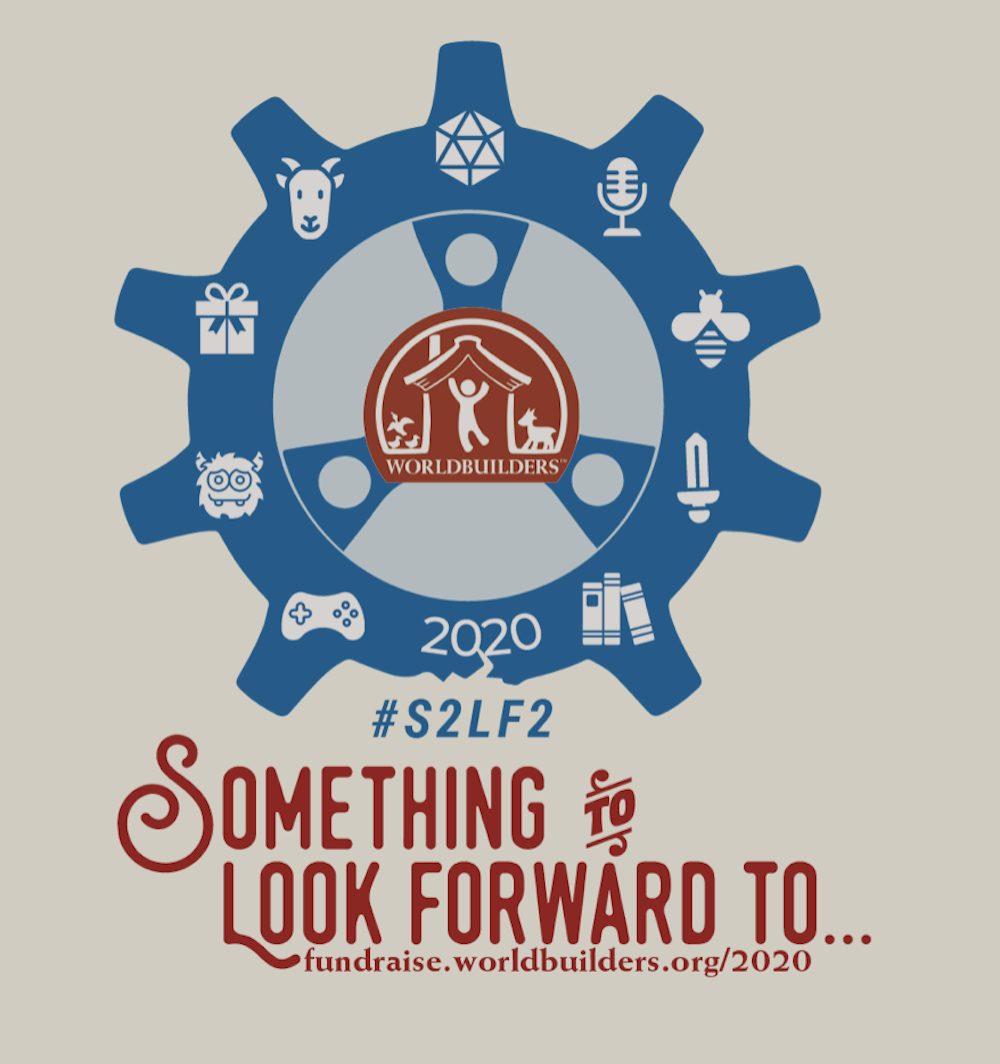 Out of that initial matching fundraiser, Worldbuilders was born. "Every year it's gotten a little bit bigger," he said, "[Up] until now, we've raised more than $14 million for primarily Heifer but also for [other] good charities. It's really become such a huge part of my life and such a big thing that involves so many people."
Rothfuss says he supports Heifer because the organization provides a holistic and comprehensive approach to ending hunger and poverty. "The self-reliance and the resiliency of what Heifer provides, I've come to think of it as an avalanche of good moving into the future," he said.
Worldbuilders raises money and awareness for Heifer and other nonprofits by "uniting the geek community." To Rothfuss, a geek is someone who is passionate about something, maybe even to the point that It's not entirely rational. For Worldbuilders donors, that passion usually extends to reading, an activity Rothfuss says improves empathy.
"Empathy, in my opinion, is the defining characteristic of humanity," he said. "The more empathy you have, the more of a human you are." Rothfuss added that speculative fiction tends to be written at a high reading level, which implies an intelligent readership.
"When you get empathy and intelligence together, you tend to find people who care about other people and want to do something," he said. "As a result, a lot of the people in fantasy and sci-fi, a lot of the people who possess these characteristics, when given the opportunity to do good, they jump on it."
The theme of this year's Worldbuilders fundraiser is "Something To Look Forward To," particularly because 2020 has been a particularly difficult year for everyone. "We're going to focus on whimsey and delight as much as possible," Rothfuss said, "and we're going to talk about things that we're looking forward to, because you gotta look forward."
For Rothfuss, joy comes from his relationship with his sons. "I increasingly like playing games and telling stories with my boys," he said. "It's honestly been one of the best parts of my life."
The entire interview with Rothfuss can be found below — be sure to check it out for more on his career, writing tips, Worldbuilders, Heifer and more.
To participate in Worldbuilders 2020 End-of-the-Year Fundraiser, visit worldbuilders.org and follow @PatrickRothfuss on Twitter. You can also join live conversations on his Twitch stream at www.twitch.tv/patrickrothfuss.