In This Article
In Bangladesh, the Covid-19 pandemic has increased the rate of extreme poverty by 60%.
Though many are suffering, small-scale farmers are bearing the brunt of the crisis.
With markets closed and travel limited, many producers have nowhere to sell their goods and no way of earning income.
In rural Bangladesh, farmers are suffering severe losses due to the Covid-19 pandemic. The virus and the protective measures taken to stop the illness' spread are affecting every part of the country's food system. Market closures, trade disruptions, and skyrocketing prices for non-perishable essentials have created price-hikes that ensure that the poor can't buy what they need and that farmers have nowhere to sell their goods. It's so bad that, in some cases, producers are letting their crops rot in the fields and are pouring out fresh milk because they have nowhere to store it. Or they sell their goods at drastically discounted rates.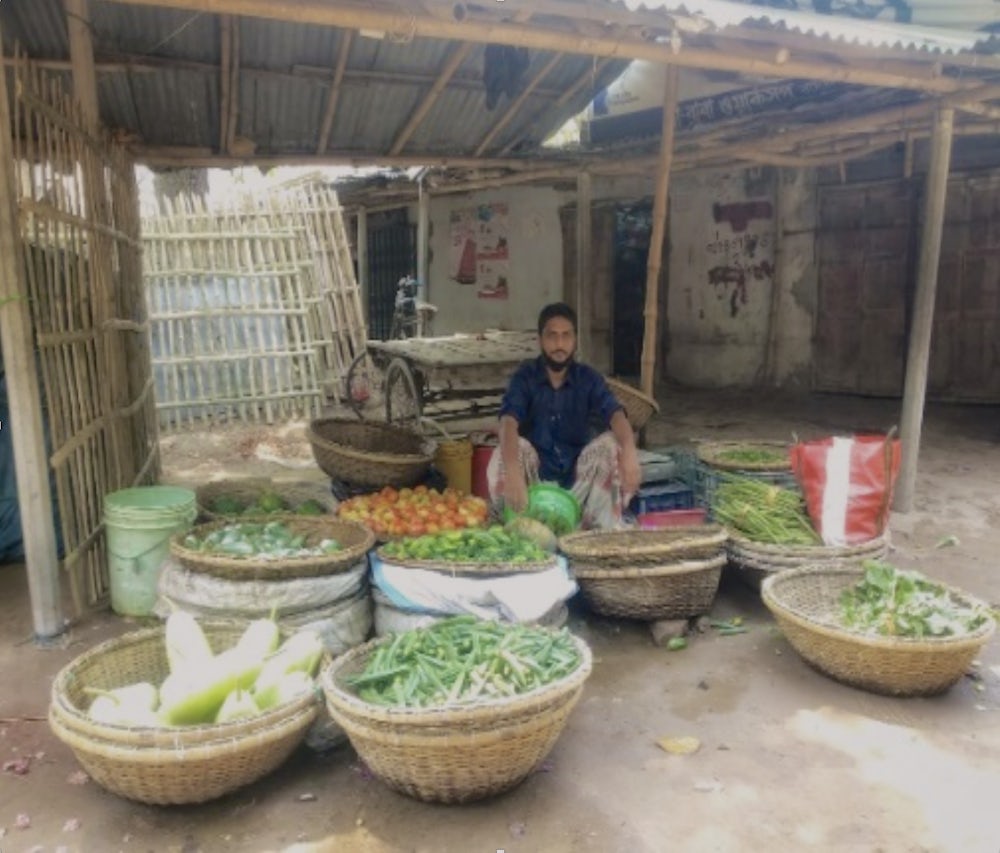 One such farmer is Saad Mia who grows and sells bitter melons. Unfortunately for Mia, the demand for perishable food in Dhaka, Bangladesh's capital, has plummeted. A Heifer Bangladesh correspondent found Mia on his land in Haripur village separating rotten vegetables from fresh ones. Mia reported that, though he has heavily discounted his bitter melons, no one is buying them. "I am offering these vegetables at Tk 60 (70 cents) per kilogram which is half of its production cost. Still, I do not have customers," he said. Ultimately, Mia was forced to sell his harvest at Tk 40 (about 47 cents) per kilogram. In addition to the financial cost of the plummeting market, Mia also risked his health to cultivate the bumper crop amid the COVID-19 outbreak. All for nothing. "I am ruined. I will lose over Tk 1 lakh this season," Saad said, tearfully.
Low-income workers are also being affected during the lockdown. Goat farmer and Heifer project participant Nazma Begum once relied on her husband's income as a rickshaw puller to help cover household expenses. She said, " My husband's regular income has been disrupted and I can't go out and graze my goats because of the pandemic. That's why we are facing difficulties to meet regular family expenses, especially food."
A recent survey by BRAC Bangladesh revealed that, because of the COVID-19 pandemic, there has been a 60 percent increase in extreme poverty across the country. In a group of 2,614 households across 64 districts, 14 percent of households have no food in their homes. Before the pandemic these same families each earned an avg monthly income of BDT 14,599 (or $172) and are, today, earning a mere BDT 3,742 (or $44) per month.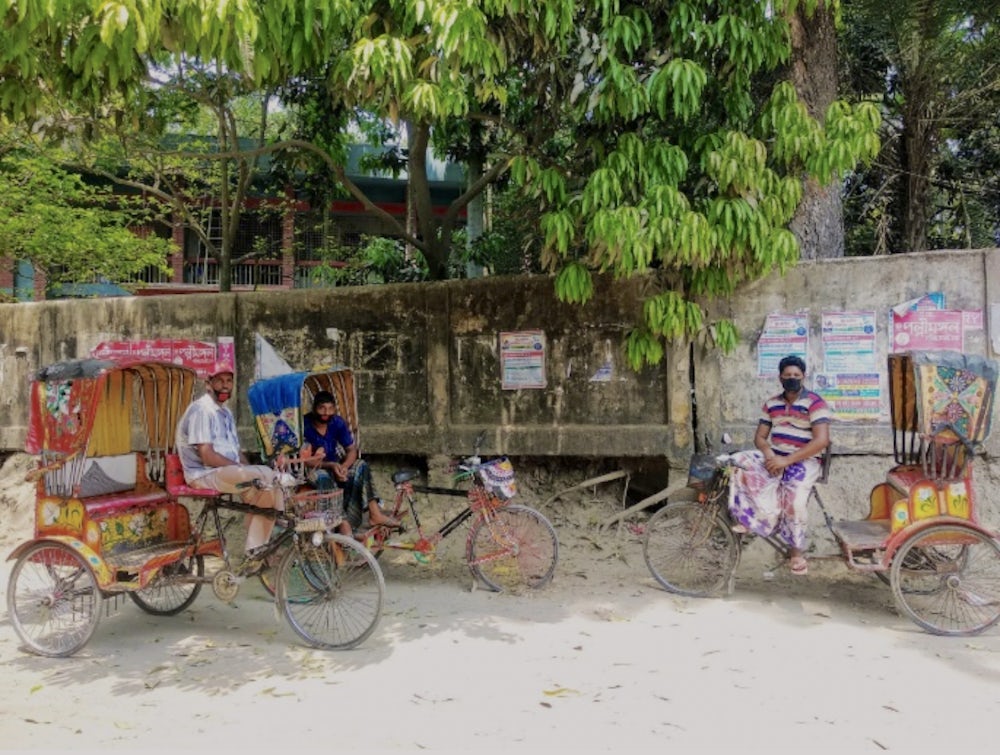 The pandemic is also affecting harvesting of staple crops like boro rice, potatoes, onions and maize. Because of the lockdown, there are few laborers to help during the harvest. Even as people go hungry, crops remain unharvested, unsold, and unpreserved. Monowara Begum, a member of the Borogachi Women's Develepment Group and a Heifer project participant, earns a living growing and selling vegetables. She and her husband are unable to earn income at this time. Begum said, " I am staggered – I cannot sell my vegetables and my husband also cannot earn anything from his vegetable business because of the invisible pandemic, the coronavirus." Begum also mentioned that her vegetables are rotting in the field due to the labor crisis and plummeting market. For now, there's nothing for her or her husband to do but live off of their savings and try to eat the vegetables they cannot sell. There is no money to buy chicken, eggs, or other forms of protein.
Social protection programs must be increased if the most vulnerable are to be protected. In order to address the impacts of the COVID-19 pandemic we must meet the immediate food needs of the poor. We can meet this emergency demand for food by distributing food to the most vulnerable families – beggars, day laborers, rickshaw pullers, transport workers, roadside tea stall owners and others who earn little income. In order to recover from this pandemic, we must continue to determine the impacts that the COVID-19 pandemic is having on nutrition, food security and agriculture. It's high time to determine the risks and take proactive measures.