Marfusha Cooperative Starts Small But Grows to Improve Lives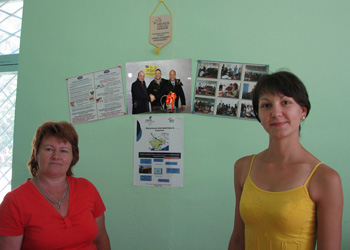 Story provided by Heifer Ukraine Staff
The Marfusha cooperative, founded in 2009, has been providing milk collection and cooling services for the past year, and selling the high-quality milk to the Danone Dnipro plant.
The co-op's first steps were far from easy. Many farmers had experienced the unsuccessful Soviet system of kolkhozes (collective farming) in the past as well as the new, unfamiliar approaches to cooperation among smallholder farmers, which were not well-supported by the state through legislation or programs. Many did not believe in the co-op's potential, so it started with just three milk producers.
The initial volumes were pretty low at around 130 gallons of milk per day.Co-op farmers set a goal to increase volumes up to one ton per day to reach at least a break-even point for the co-op operation in providing milk collection and cooling services.
Having received breeding pigs and heifers, the community has improved its livestock's genetic resources and practices artificial insemination. During the year, milk producers have been provided with lavsan (a fabric for milk filtering), cans and cattle cakes (feed). The milk collection and cooling services are provided in seven villages. Thanks to considerable support from Heifer Ukraine, the co-op has had the opportunity to improve pasture fields and hayfields. A baler has been purchased, so the co-op can provide large-scale services in fodder preparation and procurement for the smallholder farmers.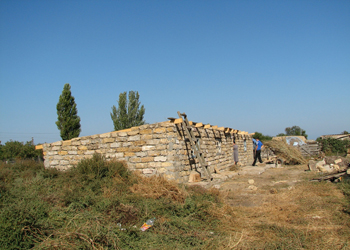 In 2011, co-op members received microcredits, which were used for fodder purchase and cowshed renovation. They also plan to receive more for family-type mini-farm developments in order to improve them according to international standards.
Thanks to the community's confidence, honesty and good attitude, and the support of Heifer Ukraine and Danone, the cooperative has increased the amount of collected milk day by day. At the same time, dozens of rural families were improving their well-being.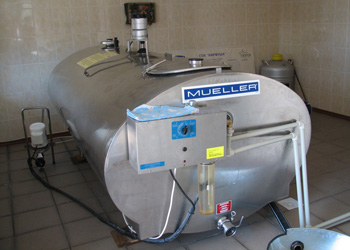 The progress was just incredible. The co-op started with four buckets of milk, but thanks to hard work and strong desire, it reached one ton per day and this summer collected more than five tons per day. Life in the village has changed for the better, and people can feel it. During the year, a lot of trainings and seminars were organized. Thanks to its partners, the co-op has all the instruments and materials required for quality milk selection, a specially equipped laboratory and a device called Ecomilk, which measures six indices of quality, especially presence of water in the milk, a very important factor. Co-op members did not often talk about quality, but now they understand its importance and are changing their attitudes.
A children's playground has been installed in the village, which brings a lot of joy to the children. Danone has organized trips to Kherson and Kyiv for children and adults called Run with Hope in the Heart to support disabled children. Numerous tours to the Danone Dnipro factory have also been organized so that people can have an idea about goals and purposes of the company engaged in high-quality milk collection and cooling.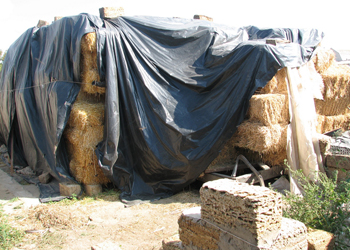 Due to cooperation with local authorities, a watering place for the cattle has been organized on the pasture fields of the Volodymyrivka and Lymanske villages.
Our co-op unites and protects the interests of goods producers and has a strong desire and possibility to constantly move forward to the peak of stability, prosperity and well-being. This project has given people an opportunity to live, believe and simply want to develop, understanding that a better future is possible if we all work together.