At Heifer International, we see repeatedly how powerful women become when they have the tools and resources to thrive. Receiving an animal gift is a good first step to economic sustainability, but it's women's leadership that's building up communities around the world. Why? Because successful women help not only themselves, but also their families and other people in their communities. The power of women and community is a global universal. We are thrilled today to introduce you to an amazing community leader as part of our Women's Empowerment Community Leader Series.
Today's Women's Empowerment Community Leader Spotlight is on Stacey Ferguson of Blogalicious. Stacey is a sought-after influencer coach, media personality, digital brand strategist, content creator, public speaker and Chief Curator of the Be Blogalicious community and conferences celebrating diversity among women in social media. She combines media, publishing, coaching and events to inspire women to live richly, with strategies for life design and turning personal passions into viable brands.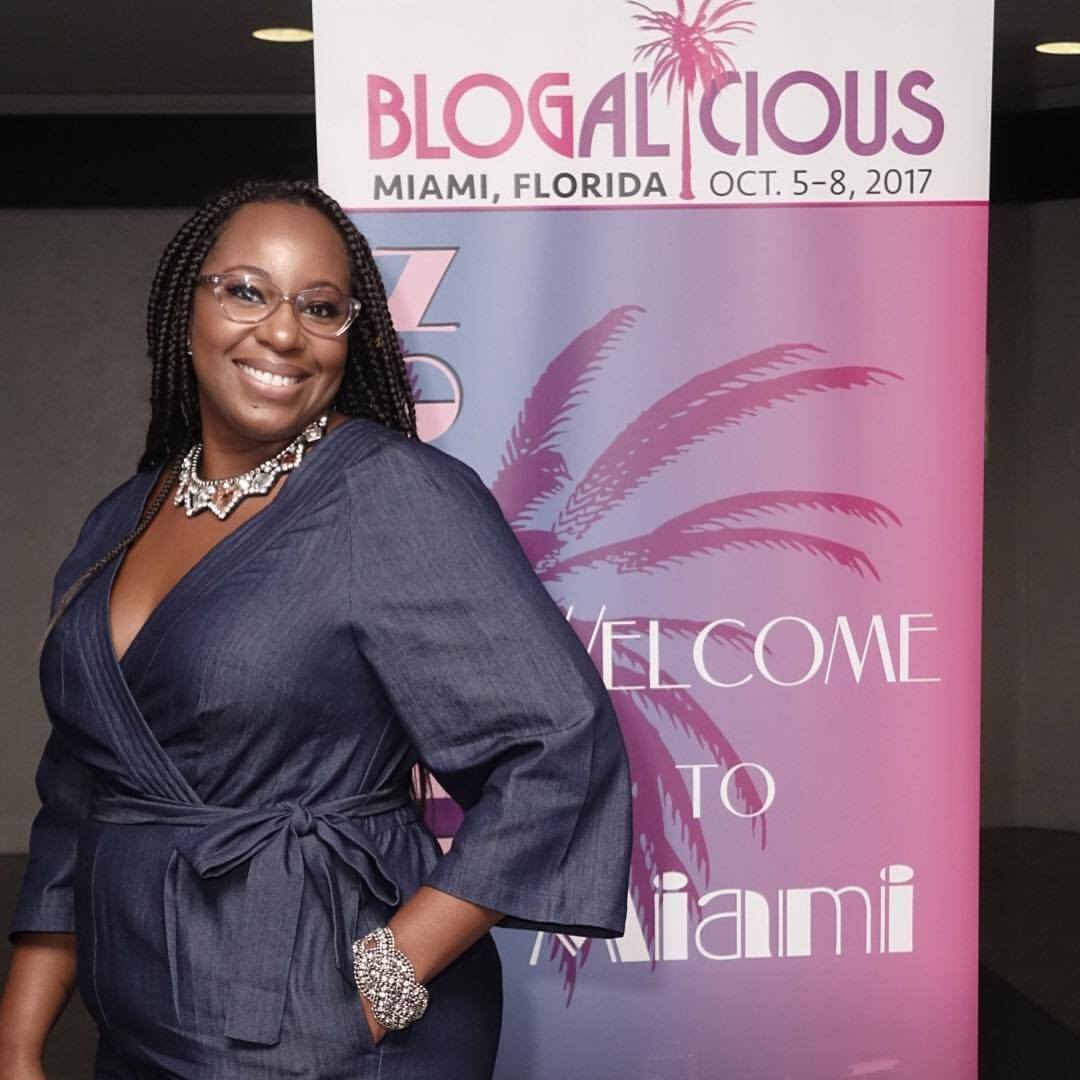 What was the pivotal moment that led you to create your community?
The interesting (and also special!) thing is that there wasn't one pivotal moment that led me to create my community. It was created organically–starting with good, old-fashioned blogging and commenting, and then reinforced by meeting in-person at the first annual Blogalicious Weekend conference in 2009. I think having shared experiences (being women of color bloggers) married with a shared goal (to connect with one another, learn and engage with brands who value our demographic) was the catalyst for the community taking off.
Can you share an example of a woman in your community who has done something amazing?
There are so many! One that comes to mind is Dr. Jessica Shepherd. She is an OB/GYN and women's health expert who has been an active member of the Blogalicious community. She is also the founder of Her Viewpoint, an online women's health forum that focuses on addressing taboo topics in a comfortable setting. Through her work she has been able to impact countless lives by spreading information that empowers women to take control of their own reproductive health. And she does it all with such style and personality!
There's a sense that women can be competitive and singularly focused in their work; can you share a favorite example you have witnessed -- inside or outside of your community -- of the value of women rising together?
Fortunately, I see women supporting each other and rising together all the time. I believe that you have to actively seek out women who refuse to let competition and self-centeredness fuel their actions and make those women a part of your circle. A favorite example of the value of women rising together is the fact that I am good friends with women that, in theory, could be my competitors. We play in the same space and often share clients; however, we are always supportive of one another and go to bat for each other. We even went on a retreat together last year to share best practices and challenges with each other. In fact, so many women were inspired by our retreat and friendship that we held a panel about it, entitled "Bonding With Your Competition" at Blogalicious Weekend last year.


We would love to hear about a woman who has empowered you! Who is someone who said yes to you or encouraged you to do more/do better for others?
I am blessed to have women in my life that empower me daily. I know this will sound cliché, but my mom truly is someone that has always empowered me. Having someone who believes in your gifts, unconditionally, makes a difference – especially when times are rough and you begin second guessing yourself! She also has encouraged me by leading by example. Being an amazing mom aside, whether it's reading to young students at underserved schools, traveling to Haiti to provide medical supplies and support to remote villages, being an active and dedicated member of her church, or moving to Mexico to join the Senior Peace corps after she retired, she is always motivating me to do more and to do better for others. Love you, Deborah Paris!
A key way we help empower women is by providing resources and ongoing training to help them grow and then help others. What resources and types of training have best helped your community thrive?
I may be biased, but I'm going to say that Blogalicious Weekend is one of the best resources for helping my community thrive! The three-plus days of workshops, panels, keynote talks, mentorship, uplift and networking opportunities about how to succeed at entrepreneurship and build a social media brand have been instrumental in helping our community to grow their brands and businesses. I can't tell you how many success stories and collaborations and 'thank yous' I've heard from them — I call them my 'Blogalicious Love Notes.' What's more, our ongoing source of support in the form of our Blogalicious Social Suite private Facebook group, and our monthly newsletters, provide a continued sense of connectedness and feeling of sisterhood.
A big piece of Heifer's work in women's empowerment and social capital is gender equity – teaching women and men that shared decision making and leadership is a good thing – which can be challenging in patriarchal communities. What do you think is one of our society's key challenges to help women close the equity gap?
This is a tough one. I do like what we've been seeing in terms of the #MeToo and the Time's Up movements. I think one of our society's key challenges is that women are still too busy putting others first to really stop and advocate for ourselves as much as necessary. We also still believe that if we put our nose to the grindstone and work hard that society will notice and act accordingly. We're smart and we're strong, but if we're having to choose from giving our all to our work or our family, we will likely choose that over focusing on our inherent best interests. I do think we'll get there in time. It's already happening.
We believe that the women's empowerment journey is universal, even if details differ depending on where a woman lives. What do you see as a key universal – a thread that connects all women around the globe – when it comes to women, leadership, and/or community?
I am a firm believer that educating and empowering women and girls is the key to a thriving community and larger society. We are the nurturers but also the thought leaders AND implementers. We have the gift of intuition and effective negotiation. I could go on! In short, the societies that value and prioritize the leadership and advancement of women are the ones that see benefits that impact every citizen, the economy, the education and healthcare systems, and beyond.
Which of Heifer's women's empowerment programs is your favorite? Why?
Launch a Small Business program. As a small business owner myself I know just how monumental being able to serve others using your unique gifts is. The feeling of personal fulfillment and satisfaction from making a difference is even more of a reward than the finances that can come of it. The idea that this gift could support a women by arming her with the knowledge and training she needs to save money and manage a small business makes my heart soar.