Women & Girls
Community Leader Series: Meet Ana Flores
At Heifer International, we see repeatedly how powerful women become when they have the tools and resources to thrive. Receiving an animal gift is a good first step to economic sustainability, but it's women's leadership that's building up communities around the world. Why? Because successful women help not only themselves, but also their families and other people in their communities. The power of women and community is a global universal. We are thrilled today to introduce you to a groundbreaking community leader as part of our Women's Empowerment Community Leader Series.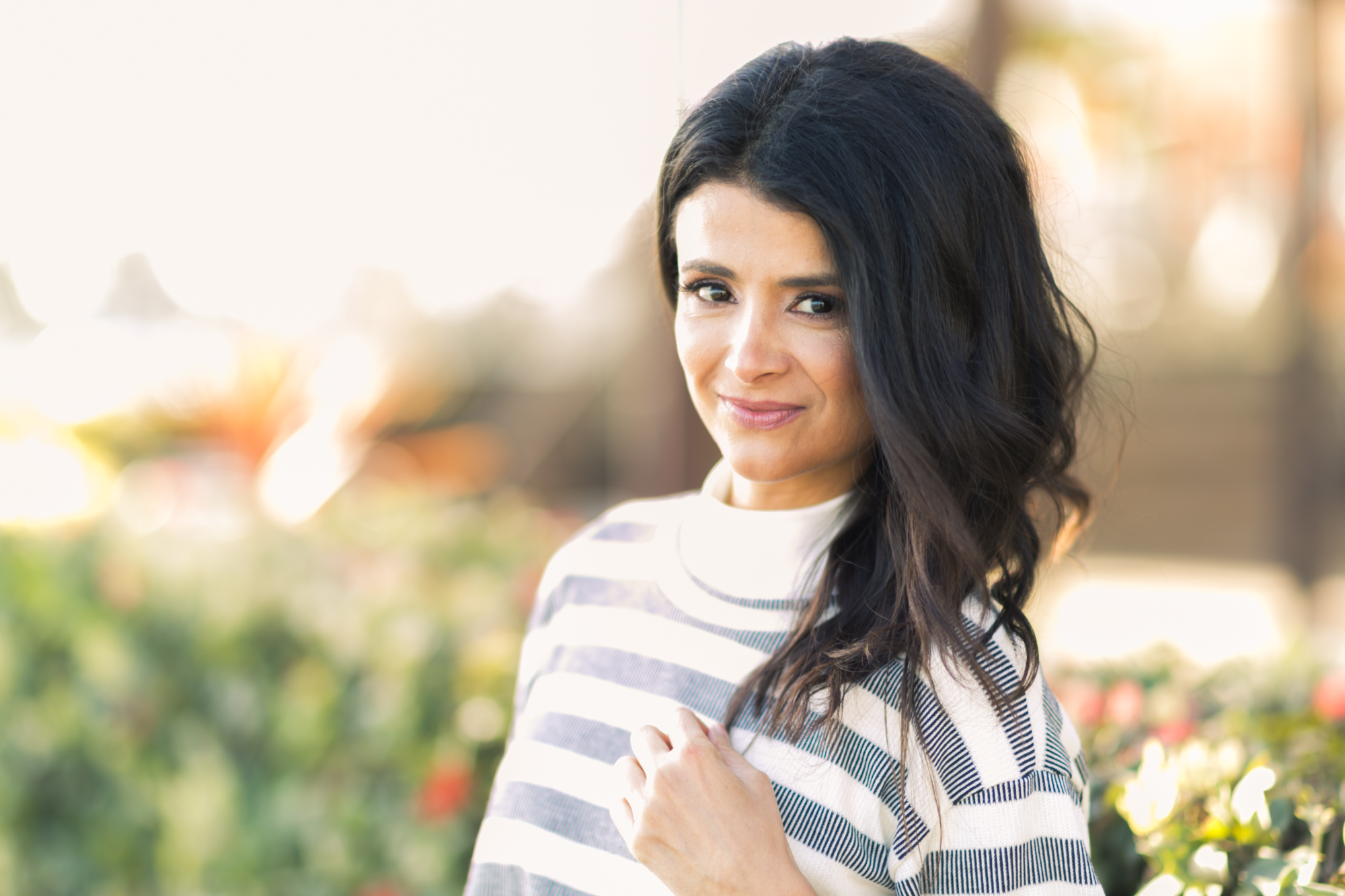 Today's Women's Empowerment Community Leader Spotlight is on Ana Flores, founder and CEO of We All Grow. The #WeAllGrow Latina Network is the first and largest community of Latina digital influencers, hyperlocal events and an annual Summit that boldly propels growth through brand partnerships and community development. In 2017, Ana was named as one of People en Español's "Las 25 Mujeres Más Poderosas." In 2016, Ana was invited to speak on two occasions at the White House, including for the United States of Women Summit, on gender diversity and women's empowerment issues.
What was the pivotal moment that led you to create your community?
In 2010 I had been consistently and passionately managing my blog SpanglishBaby.com for almost a year and a half with no money coming in at all. I wasn't alone, though. By then I already belonged to a group of Latina bloggers, mostly moms, that were facing the same challenge of wanting to continue growing in this new industry, but needed to monetize. One day I received a really bad pitch in my inbox, but for some reason I felt that the PR professional that sent it to me would be receptive to my constructive criticism on why her email pitch wouldn't work with bloggers. At the time, everyone was still trying to figure out the rules of the game. My gut was right. She immediately wrote back and was very thankful. So much so, that she asked me if I'd be open to consult for the independent PR firm she worked at. They were small but had a few very big clients, so I immediately saw an opportunity and grabbed it.
I was able to pitch them a big idea to sponsor seven Latina influencers to attend BlogHer that year on a brand's behalf. This was huge because it was the first time a deal of this size had been brokered for Latina bloggers to attend BlogHer or any other conference. This is when I realized I could put my connector superpower to work for our growing community's advantage, and I decide to launch the first network to connect Latina bloggers with brands: Latina Bloggers Connect. Within two months of the BlogHer in NYC I had launched the company from my dining room table and immediately started closing contracts with major brands and had a growing opt-in list of bloggers wanting to join the community for networking, inspiration, brand partnerships and overall growth. Our motto from day one was "When one grows, we all grow."
Can you share an example of a woman in your community who has done something amazing?
So many I want to celebrate! One of the kindest, most giving and successful women I have the honor of sharing this space with has to be Beatriz Acevedo, founder and President of Mitú. Her vision has always been to create content that elevates and truly represents the Latin community, but the real work she does is in making sure businesses understand the real power of Latinos(as) and how it's just bad for any bottom line to ignore us right now, especially the Millennial and Gen X generations that are the trendsetters in their communities. I admire her tireless drive, vision and passion that comes from a real love for our community.
There's a sense that women can be competitive and singularly focused in their work; can you share a favorite example you have witnessed -- inside or outside of your community -- of the value of women rising together?
One of the things that keeps me going, and I dare say I speak for the #WeAllGrow team as well, are the stories of all the women that have met each other at one of our conferences and are now creating their own events, collaborations, non-profits or businesses together. We always like to say that if you want to quickly tear down the stereotype of women not helping each other, then come to our #WeAllGrow Summit to see in person just how much we do collaborate and truly want to see each other succeed. The event itself wouldn't even be possible if it weren't for so many women that believed in me from the beginning and continue to provide support as sponsors, speakers, team members, volunteers, etc. It's truly a labor of love for all involved and our motivation is knowing that there's a beautiful ripple effect that manifests itself in real and meaningful collaborations that continue to transform our community.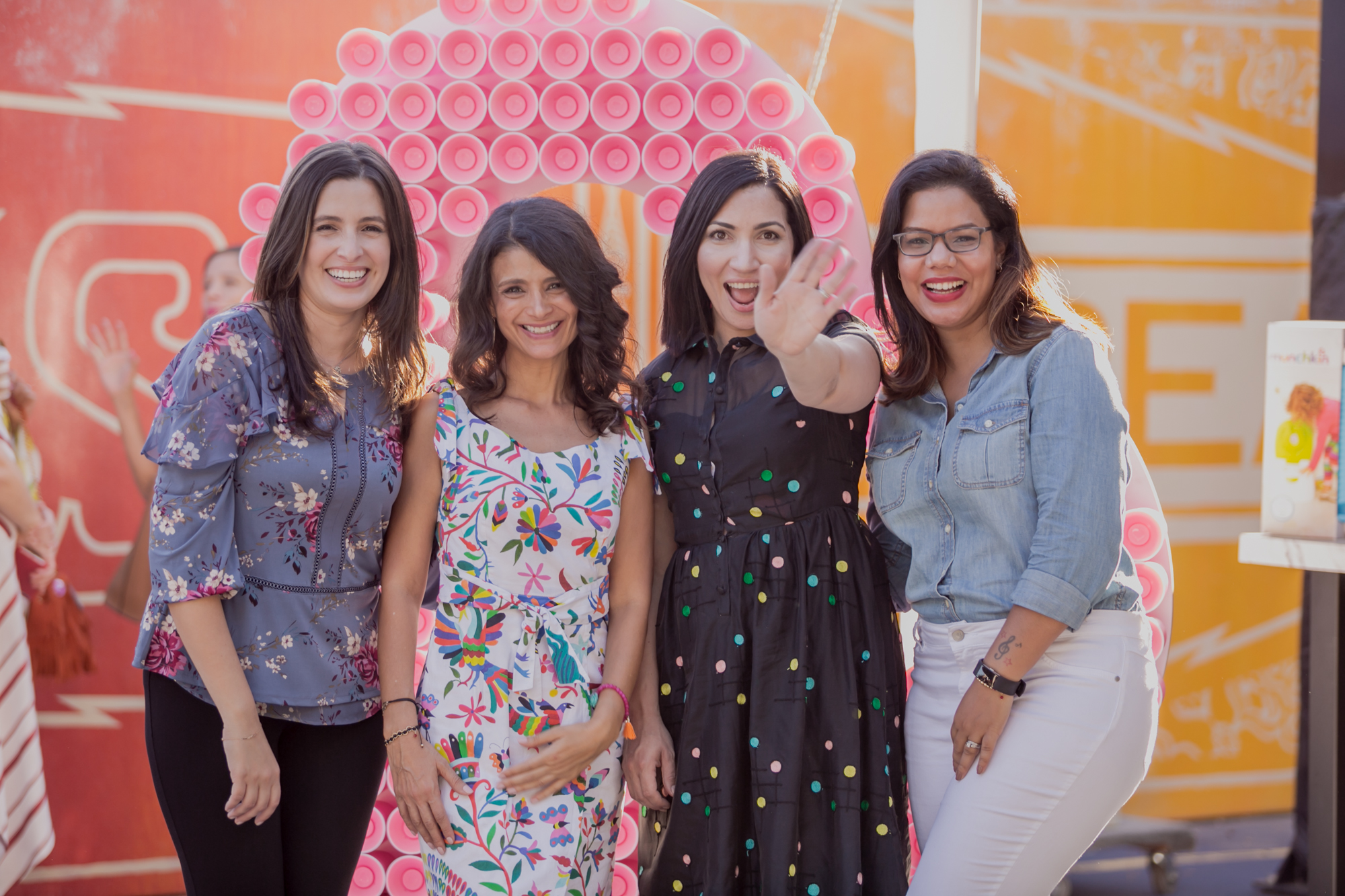 We would love to hear about a woman who has empowered you! Who is someone who said yes to you or encouraged you to do more/do better for others?
I have to shout out my new partners, Roxanna Sarmiento and Melissa Bailey. They've both been integral to the company for years now, but it was their commitment to me and our mission in the hardest, lowest and darkest of times we went through last year that truly allowed us to be where we are now. In the summer of 2017, I had to lay off the whole team and announce that the company was going to close within two weeks. Many things that I can only describe as magical happened that led me to keep the company itself open against all odds, but with no team. Both of them let me know that they were willing to sacrifice many things in their personal lives in order to stick by me because they knew I'd rise back up and we could do it together. And we did. It's still not easy and smooth sailing, but we're motivated by the love for our community and the need to continue providing this space for authentic connections to take place.
A key way we help empower women is by providing resources and ongoing training to help them grow and then help others. What resources and types of training have best helped your community thrive?
Our community of creative entrepreneurs and digital influencers are always thirsty for knowledge and connection. Where we see the most success is in providing them in-person workshops at our events. Panels are great for inspiration and quick tips, but in-depth workshops led by truly experienced people in specific topics are what our members really love because they can, and do, quickly apply that knowledge to their business or platforms.
A big piece of Heifer's work in women's empowerment and social capital is gender equity -- teaching women and men that shared decision making and leadership is a good thing -- which can be challenging in patriarchal communities. What do you think is one of our society's key challenges to help women close the equity gap?
So many, but I do feel we're making progress now that we're addressing key issues head on. I believe that for the past few decades a vast majority of women became complacent because progress had been achieved in so many ways, but we created a blind spot to the many challenges we still faced. We had learned how to climb corporate ladders, excel academically, start our own businesses and drain ourselves to "do it all" and proved that in a way we could. Due to the current political environment and social issues like #metoo, #blacklivesmatter, gun reform and immigration reform, the veil has been removed and women in the U.S. have to face that we have the power to create real social change that will not only help women, but society at large. Complacency isn't an option anymore.
We believe that the women's empowerment journey is universal, even if details differ depending on where a woman lives. What do you see as a key universal -- a thread that connects all women around the globe -- when it comes to women, leadership, and/or community?
That we never give up. That we will always find a way to thrive, even under the harshest of circumstances. I'm still impacted by the images I saw in Malawi during a trip with ONE and Heifer International a few years ago. Village after village I kept noticing that it was the women and girls that were out picking in the fields while the men gathered in groups in front of their homes. Women and girls were not only picking the crops but coming back home to feed the family and care for the animals. We just know to always do what needs to be done.
Which of Heifer's women's empowerment programs is your favorite? Why?
Launch a Small Business program. Because I know first hand that launching and maintaining a small business empowers women to feel motivated to continue towards growth and helps support other women by offering jobs and mentoring.