In This Article
RISE-UP is the Resilience Initiatives through Sustainable Enterprises and Upgrade of Community Preparedness project.
The RISE-UP project aims to strengthen the disaster preparedness and risk reduction capacities small-scale farming families
The project has been supported by the Margaret A. Cargill Foundation and has been working in Guatemala and the Philippines.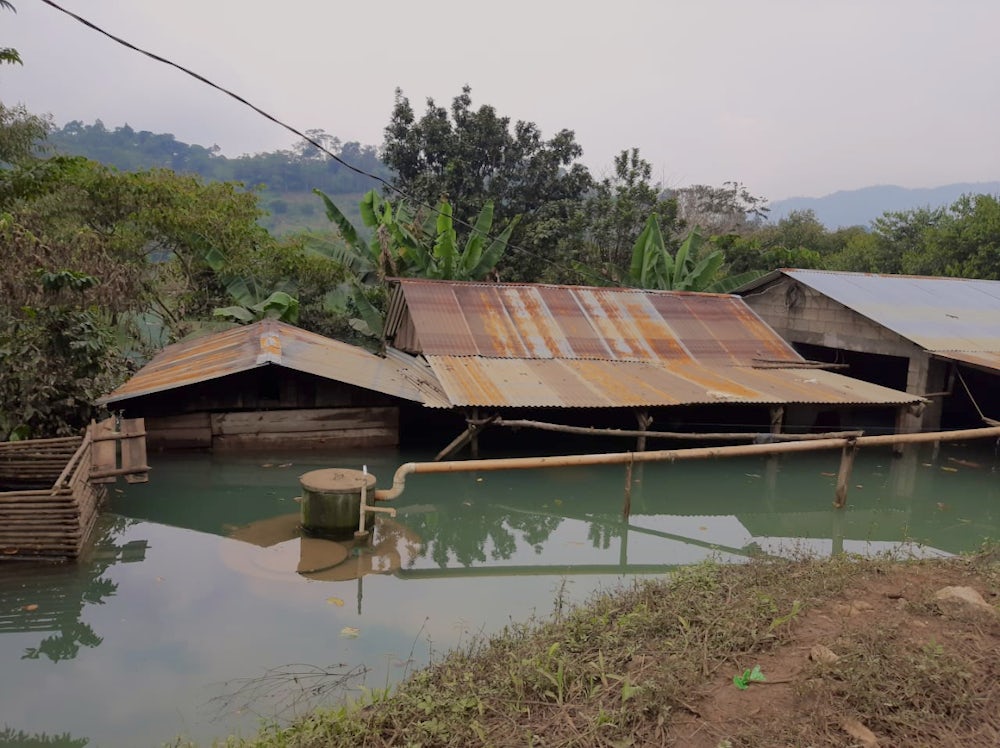 Torrential rains from Hurricane Iota are causing widespread damage and flooding in Nicaragua and Honduras and Guatemala, leaving communities still reeling from last week's Hurricane Eta, devastated. Thousands are impacted by the storms and the resulting destruction. Roads and bridges have been washed away making relief efforts even harder. Fields of crops and food storage warehouses are flooded. This crisis occurs in the midst of the Covid-pandemic.
Communities that have been working to prepare for climate-related shocks have been more resilient in these circumstances.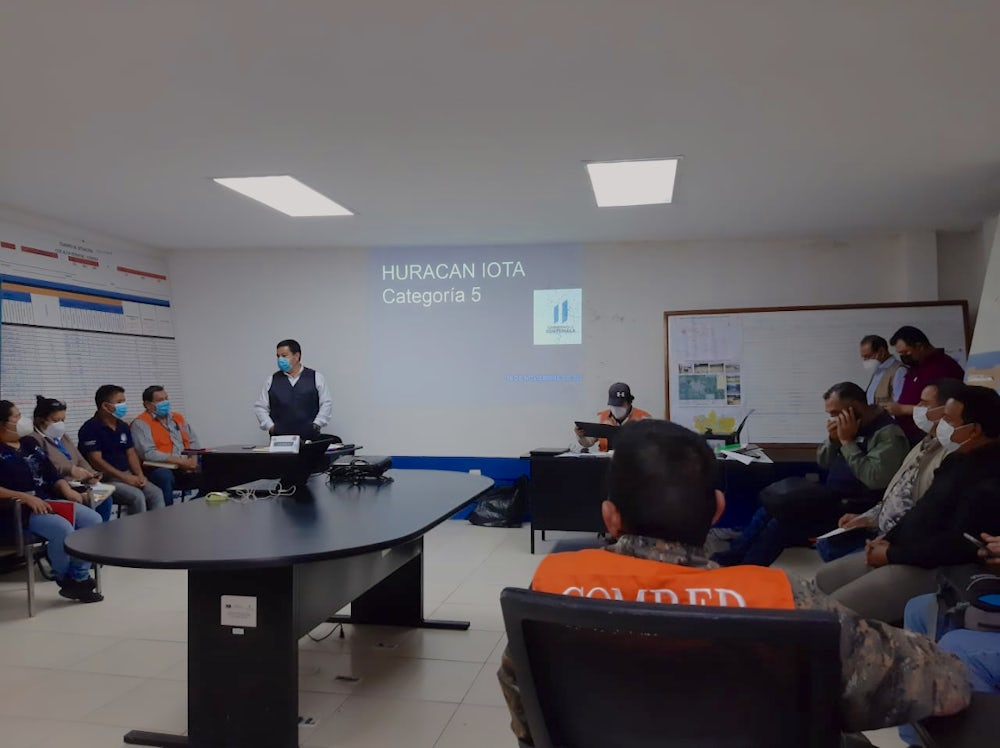 RISE-UP, or the Resilience Initiatives through Sustainable Enterprises and Upgrade of Community Preparedness project was a partnership between Heifer International and the Margaret A. Cargill Foundation. The project aimed to prepare communities for shocks from climate change and other disasters.
As part of the effort to build resilience 4,200 at-risk small-scale farming families in Alta Verapaz, Guatemala were trained in livelihood protection and advanced conservation methods. Though the project ended at the beginning of 2020, these techniques have prepared at-risk communities, allowing them to evacuate safely and navigate the aftermath of the storm.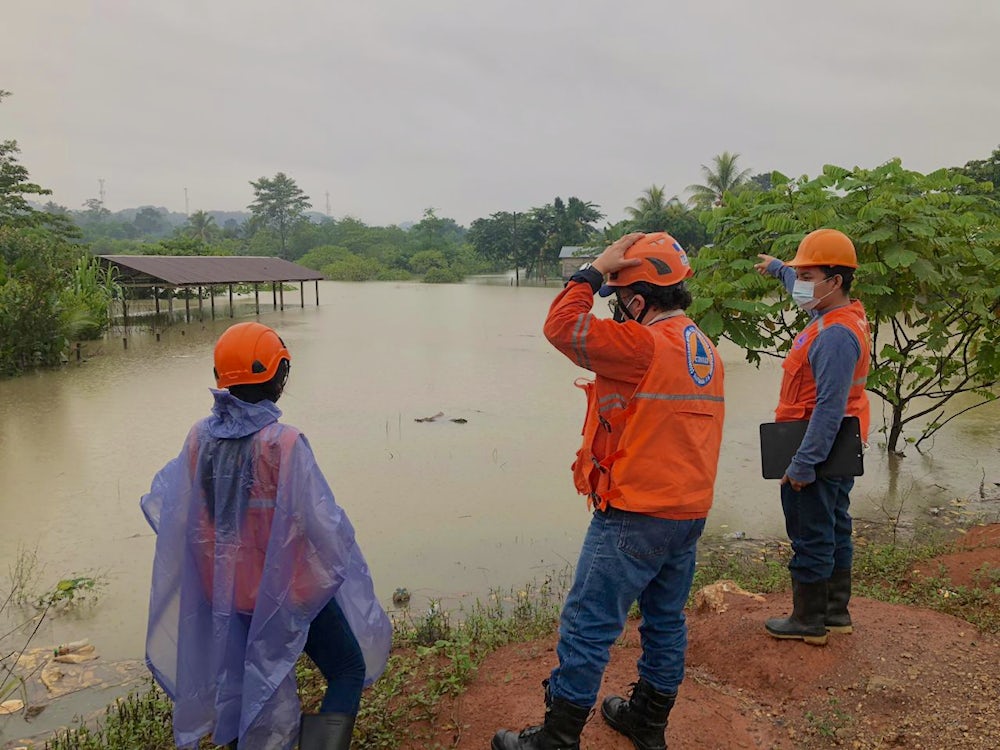 RISE-Up also prioritized training for local disaster reduction coordinators and developed emergency response plans for local schools. In advance of Hurricane Eta, which made landfall two weeks ago, The Polochic River Early Warning System was activated, ensuring that communities evacuated in time. As a result, no fatalities have been reported from this community.
The project also ensured that the Municipal Coordinator for Disaster Reduction (COMRED) was equipped to respond to local emergencies. Seven Municipal Risk Management Coordinators, 121 Community Risk Management Coordinators as well as delegates from the National Coordinator for Disaster Reduction (CONRED) were trained to maintain a Municipal Emergency Response Plan. These individuals have been working to ensure that families are safe as the crisis unfolds and will continue to support rebuilding efforts in the aftermath of these catastrophic events.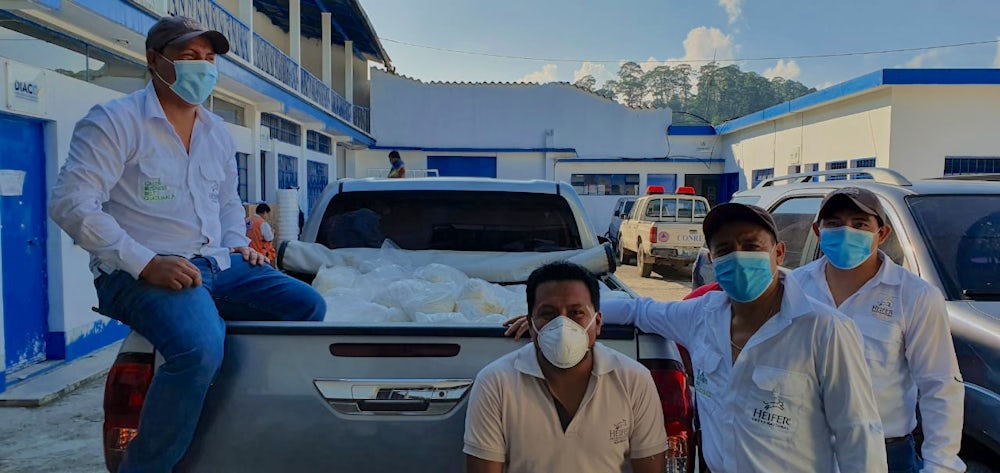 The United Nation's Intergovernmental Panel on Climate Change, the world's definitive scientific body on Climate predicts that unprecedented storms like Eta and Iota will likely increase in frequency in coming years, and impact those who are least able to respond.
The RISE-UP model had previously been deployed in the Philippines where 3,000 families developed contingency plans and 50 villages updated their disaster risk reduction and management plans.
Families in Guatemala, Honduras and Nicaragua have lost everything because of Hurricanes Eta and Iota. You can help them rebuild. Please give today.

In the aftermath of the Iota and Eta emergencies, and the Covid-19 pandemic, Heifer International will partner with relief and recovery agencies and first responders on the ground to support their efforts with a focus on livestock and agricultural systems rehabilitation. Through its disaster management fund Heifer will also provide short-term provisional support like food, water and transportation to Heifer project participants and their communities.