Boxing Day: Because Need Doesn't End on Christmas
Post written by Heifer International Writer Falguni Vyas and originally published December 26, 2011.
Boxing Day forever lives in the shadow of its much bigger, much older sibling, Christmas. This day after Christmas holiday is observed in most countries that were settled by the English (with the exception of the United States), and while no one really knows the true origins, it is a day celebrated by many.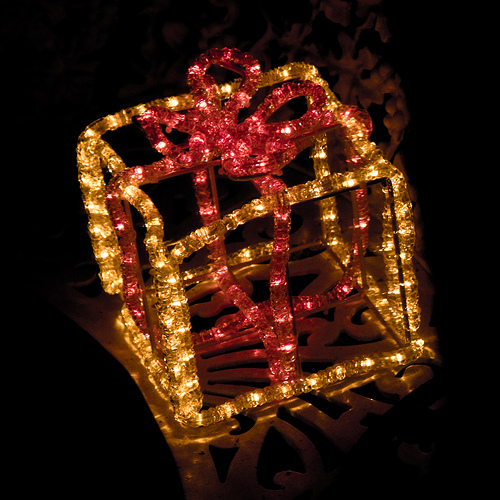 Some say Boxing Day came about when King Wenceslas (of "Good King Wenceslas" Christmas Carol fame) was moved to charity when he saw a poor man gathering wood during a massive snowstorm on December 26th. From then on, this became the day the English poor received the most charity.
Another theory is that it's a result of The Church of England's Advent celebration. During Advent, Anglican parishes passed around boxes in which churchgoers put in monetary donations. Then, on the day after Christmas, the contents of the boxes were distributed among the poor.
Maybe it's because traditionally the aristocracy gives out boxed Christmas presents and bonuses to their servants and staff? Servants and staff typically worked on Christmas Day and were given the 26th off to go home and celebrate the Holiday with their family.
In all honesty, no one really knows the true origins of this mysterious holiday. Each theory does share a common thread: helping the poor.
One thing everyone seems to agree on is that it's a whole day dedicated to give back to those that are less fortunate, to the many families in the world that need a helping hand. In 1994, the country of South Africa went so far as to rename Boxing Day to "the Day of Goodwill". This year, let's all take a page out of their book and make a contribution in the fight to end hunger and poverty in the world; a world in which more than half of the population lives on less than $2 a day.
This December 26th shop the Heifer Gift Catalog. Not only will you make Good King Wenceslas proud, you'll also be joining the ranks of millions of Brits and Australians who celebrate this day much like the way Americans celebrate Black Friday; by shopping up a storm.
With the Heifer Gift Catalog there are no lines, no shipping fees, no hassle. And as an added bonus, no gift-wrapping (and ironically no boxes) means you'll be doing the Earth a favor, too.