Astghik the Cow Eases Rural Family's Burden
Story and Photos by Knarine Ghazanchyan | Program Coordinator | Heifer Armenia
Translated by Liana Hayrapetyan | Communication and PR Coordinator | Heifer Armenia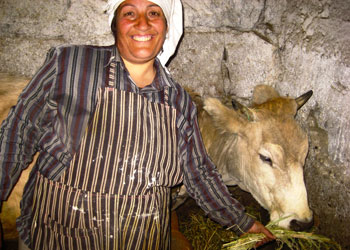 Having a large family can be a big advantage for people in rural areas such as Armenia's Hushakert community. Ishkhan, Varsenik, Alvina and Suren, ranging in age from 11 to 25, help their parents Rafik and Alvina daily in the garden, on the farm and at home. It is very hard to meet the expenses of a large family, however, especially when none are employed. Things can get even more difficult with school-age children, who need clothing, shoes, school supplies and other educational expenses, in addition to food and everyday necessities.
This has been true for Rafik and Alvina. Their expenses made it impossible for them to save up to buy a cow, despite their knowledge that a cow is very important to a large, rural family. It is a stable source of milk and dairy products, which can be used for family consumption, as well as sold or bartered at the market.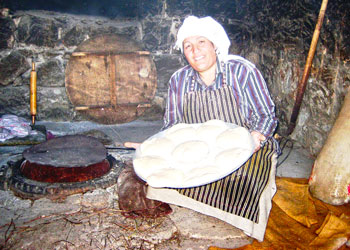 In 2009, when Heifer started the Armavir Region Integrated Rural Development project in Hushakert, Rafik hurried to apply for participation. The family was indeed in need of an animal that could feed them and ease their family burden. They met all the requirements to become involved in the project and receive a cow.
As soon as their cow arrived, the children named it Astghik, which means "star." All of the family members started to love and develop a "friendship" with the animal. They take very good care of Astghik: feeding and brushing, giving her water and taking her to the pasture. Astghik will deliver a calf soon, and they all look forward to that day. The birth of the calf will increase the quantity of the milk Astghik produces, and the family will be able to generate even more income.